Jorge Prado will run at home without the support of his fans
The Spanish GP will not finally be attended by the public at the Arroyomolinos circuit (Madrid).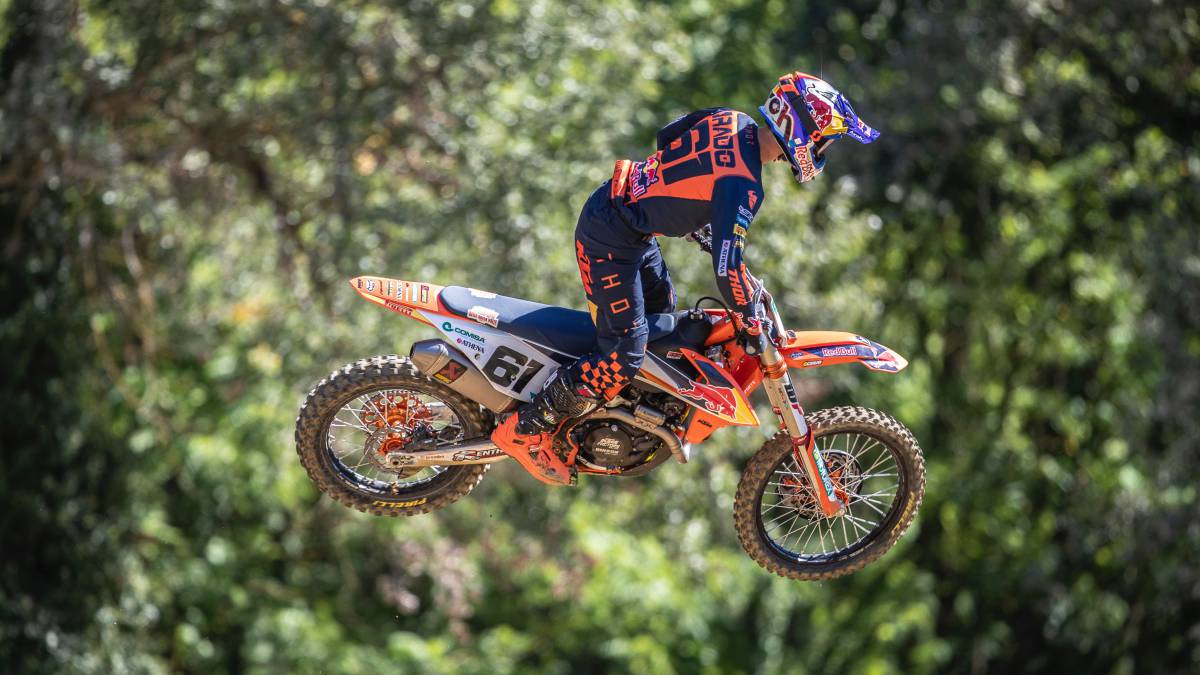 Jorge Prado already knows what it is to win a grand prize and a race in MXGP, the premier class of world motocross. The Galician continues to surprise with his precocity and talent, established as one of the main international figures in this sport, including his two MX2 titles. The Spanish event is one of those indicated on the calendar of his debut season in the upper class, although unfortunately he will not be able to play it with the support of his followers.
The test was moved from last April to the next 10 and 11 October in the circuit of the town of Arroyomolinos, Madrid. Now, in view of the evolution of the Covid-19 pandemic in this autonomous community, the organizers and the competent authorities have decided that it will be held behind closed doors, without the presence of the public. Although it is an open-air event, the expectation aroused and the excellent moment of form by Jorge Prado led to a massive influx of fans, with the health risks that such a circumstance could entail.
The organization, the Higher Sports Council and the Madrid and Spanish federations have designed a strict security and prevention protocol to guarantee the isolation of all those involved in the races that qualify for the MXGP World Cup. This is a similar operation to that used in previous grand prizes and includes carrying out several PCR tests on anyone who has access to the Arroyomolinos facilities.
Although it is an important economic setback for the organizers, their determination at least encourages the Spanish GP to continue without the income generated by the ticket sale. A process that had already started and for which two possibilities are now contemplated that will be activated as soon as possible: the return of the money of the sold seats or its exchange for others for the World Cup test next year maintaining its price.

Photos from as.com