Johnson, King of the PGA: Rahm, at the gates of big loot
The Basque tried the comeback by all means in the last round of the final of the circuit, but DJ took the victory and the 15 million.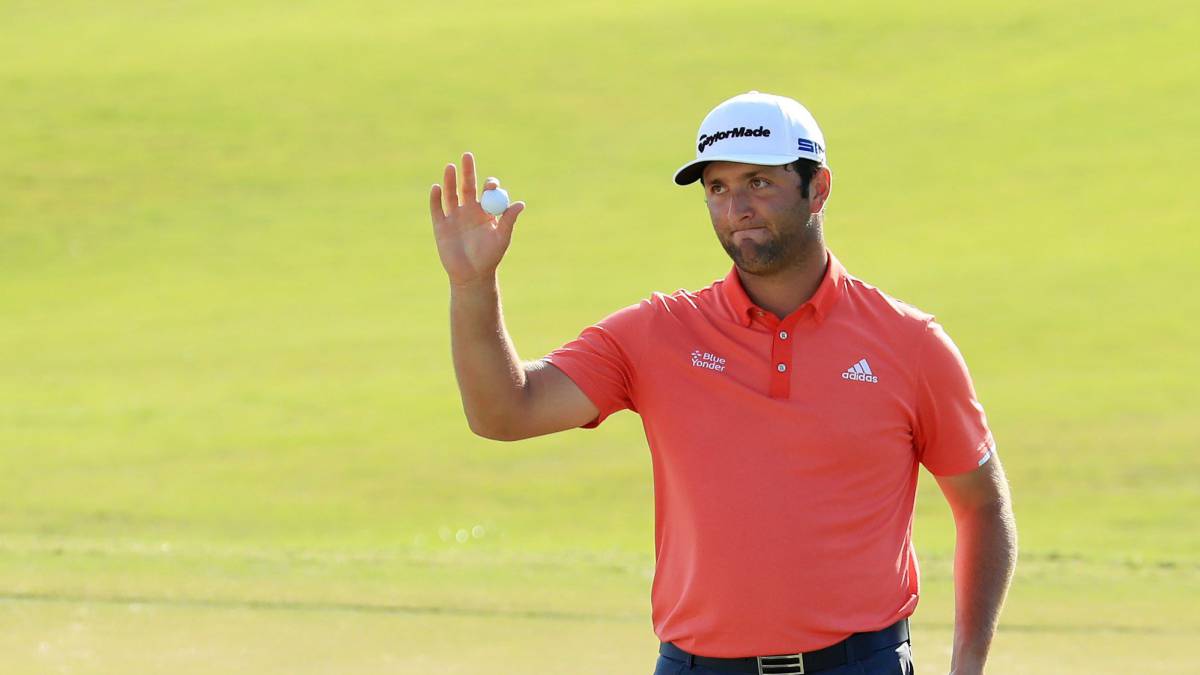 The last 18 holes of the season at the PGA had more tension than expected. There was no happy ending for Jon Rahm in the Tour Championship, the FedExCup final, but the Basque spiced up the outcome and signed his best performance to date on the North American circuit, fourth place.
Along with him, Xander Schauffele and Justin Thomas, two hunting dogs, helped to make Dustin Johnson's victory at least a little more uncomfortable. He did not give them to snatch it from him because the South Carolina golfer has reached several steps above all to the final stretch of the course and in the playoffs he has fastened a second place, behind precisely Rahmbo in the BMW, and two wins, in the Northern Trust and in this final he sealed with -21. The loot he takes from East Lake (Atlanta, USA) is tremendous: he retains number one, wins the order of merit of the circuit for the first time and pocketed 15 million dollars (about 12.7 euros) .
Rahm also aspired to all that, who tried by all means. A birdie at 3 was followed by a devastating double bogey at 4, which coincided with Johnson's rise, three birdies between 1 and 6. The Biscayan reacted by subtracting at 4 and with an eagle at 5 and DJ got tangled with bogeys to 7 and 8. From there he dedicated himself to playing safe and added pairs until the final birdie at 18.
Neither Thomas, nor Schauffele (both tied at -18) nor Rahm, with a bogey and two birdies in the last nine, could catch up. Barrika's finished fourth and took another great check, three million dollars (more than 2.5 euros). Beyond money, he has completed a magical season: two triumphs (Memorial and the aforementioned BMW), for the first time number one in the world and the feeling that his first big is getting closer.
The US Open, already part of the new season that kicks off in California on Thursday, takes place in two weeks at Winged Foot, a field that Jon visited before this final. The circus does not stop and after a year marked by the pandemic, which forced the cancellation of 11 tournaments, the circuit will consist of 51 appointments, six of them majors when adding to the US Open the Masters also postponed this year. Land of Opportunity for Rahm.
Photos from as.com