Joao Félix makes his debut before an unrecognizable Croatia
The Portuguese team led by Bruno Fernandes, Joao Félix and Bernardo Silva passed over a Croatian team that missed Modric and Rakitic.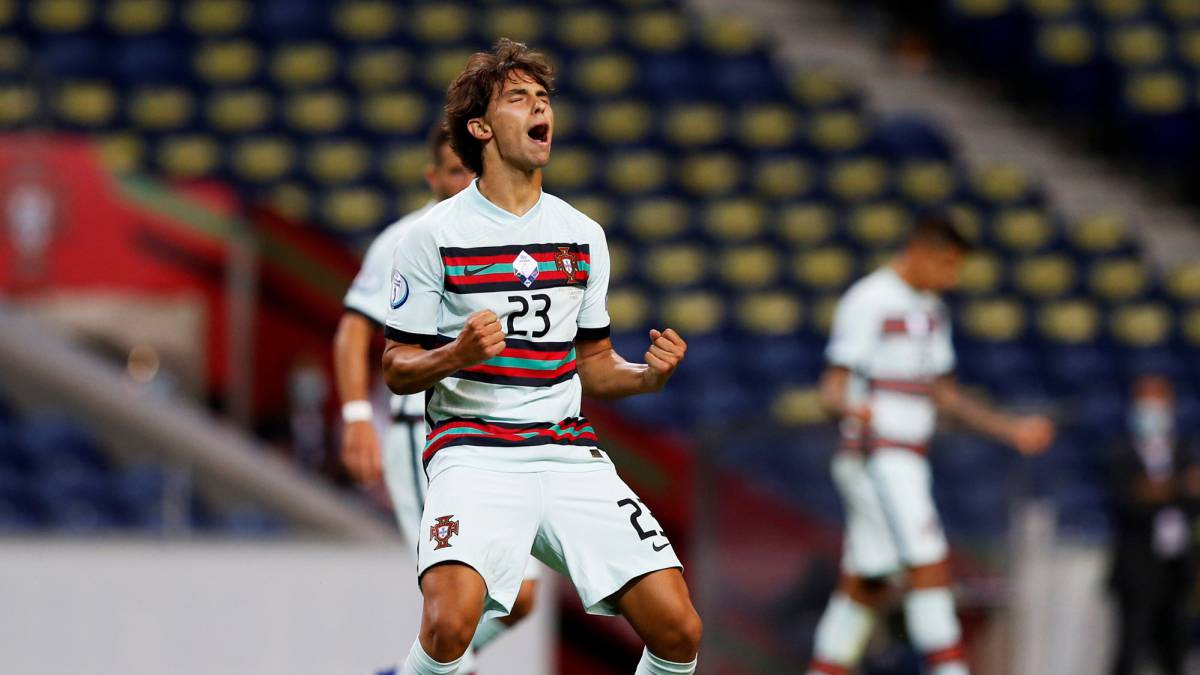 The current UEFA Nations League champion could not have started her career on a better foot in the second edition of this competition for European teams. With Cristiano Ronaldo in the stands due to a right toe infection, Portugal held on to the quality of its young talents like Bernardo Silva, Joao Félix and especially Bruno Fernandes. The United midfielder was the engine of Portugal and almost all the Portuguese offensive power passed through his feet.
The match began with a warning from Croatia after a long shot from Vlasik, which was practically the best chance of the match for the visitors. Those of Zlatko Dalic greatly missed Modric and Rakitic and saw how Portugal was in command of the game at all times. The couple formed by Kovacic and Pasalic were outmatched for 90 minutes.
Portugal was a steamroller during the first half in which it had more than a dozen occasions, all of them guided by an excellent Bruno Fernandes. The score at halftime was 1-0 but were it not for the sticks and for Livakovic it could have been much more bulky. Joao Félix, Jota and Guerreiro found themselves with the crossbar and Pepe had two very clear chances when he finished off a corner and when he collected his own rebound that were destroyed by Livakovic.
In view of the lack of aim it had to be a defender, Joao Cancelo, who was going to open the scoring. The one from City reached the crescent of the area with a quick diagonal and nailed it through the square with an impeccable shot with his left leg.
The second half followed the same script with one occasion after another for Fernando Santos. Diogo Jota was in charge of making it 2-0 with a very good definition after a great assist from Guerreiro. With Croatia knocked out, Portugal continued to turn and so came the third goal. Joao Félix made his debut with the national team with a home-brand goal, a powerful shot from the edge of the area against which Livakovic could do nothing. We had time to see some details of Trincao, Barcelona's new signing for this season. Both teams relaxed in the final stretch and this caused us to see two more goals. Croatia scored the goal of honor with a great play that ended Bruno Petkovic, but on the next play, and closing the game, the former Sevilla player André Silva took advantage of the 5 minutes he was on the field marking the final 4-1 after an impeccable header.
With this win, Portugal confirms its candidacy to repeat as UEFA Nations League champion and is placed as leader of group 3 of League A, which it shares with France, Sweden and Croatia.
Photos from as.com