Javi Gracia: "In the three games we have been worse than our rivals"
The Valencia coach values the point due to Huesca's superiority and attributes Gameiro's words to the language.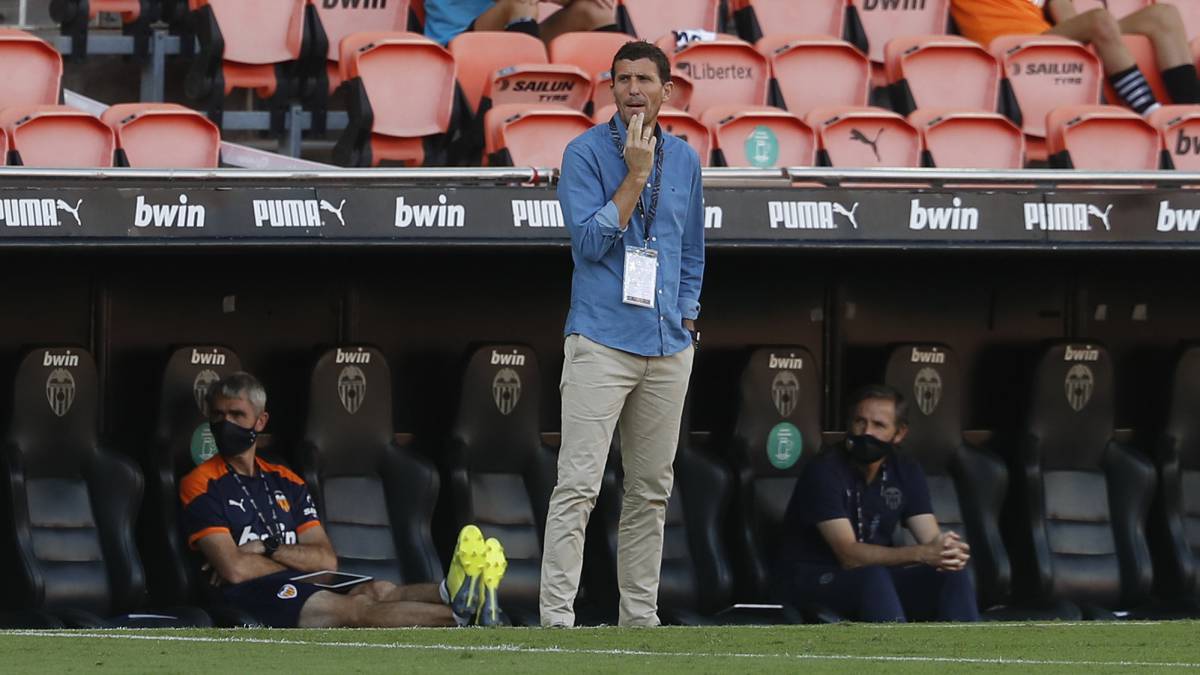 Conclusions of the match: "It is evident that it was not a good match, that the rival was better. We started better but there was a moment when, being worse than the rival, the team tried to score the second goal but we weren't able to. Given the game that has been, I do not want to say that the point is good, but it will have to be valued since it has not been a good game ... because the opponent has been better. "
The start of the matches: "In other matches, the rival had had many chances, with our losses. Today has not been like that but we have been dominated by the possession of the rival. We have tried to have a little more control to avoid having chances but it has not served us much. "
He has been seen to be less energetic than on other occasions: "I'm upset but he wants to be critical regardless of having had more or fewer exits. I don't think I was more or less energetic. It has not been for lack of illusion and interest. We will try in future engagements. "
Gameiro has said that there is a lack of desire: "To value a few words from a player who understands the language well but manages better in another language, is to look for other things. I am convinced that neither he nor the team have lacked the will. For lack of desire it is not. Kevin, in the time he's been out, has done things well. He has offered options for the offensive game and has been sacrificed on defense. Regarding attitude, I disagree on that. "
Outperformed by three teams from the lower middle zone: "If I knew why we weren't feeling so well, we would work to change it. In the three games we have played we have not been better than the rivals. We lack work, time, growing as a team ... I think that we not only play against rivals but also in the search for identity, to play ... almost against ourselves, to gain confidence in passing ... By competing and playing better we will be closer to achieving results ".
Photos from as.com