Jasikevicius: "My job is to put Abrines in the right place"
The new Barça coach highlighted the work of his players ("The boys have made a great effort") and considers it normal that there are ups and downs at this point.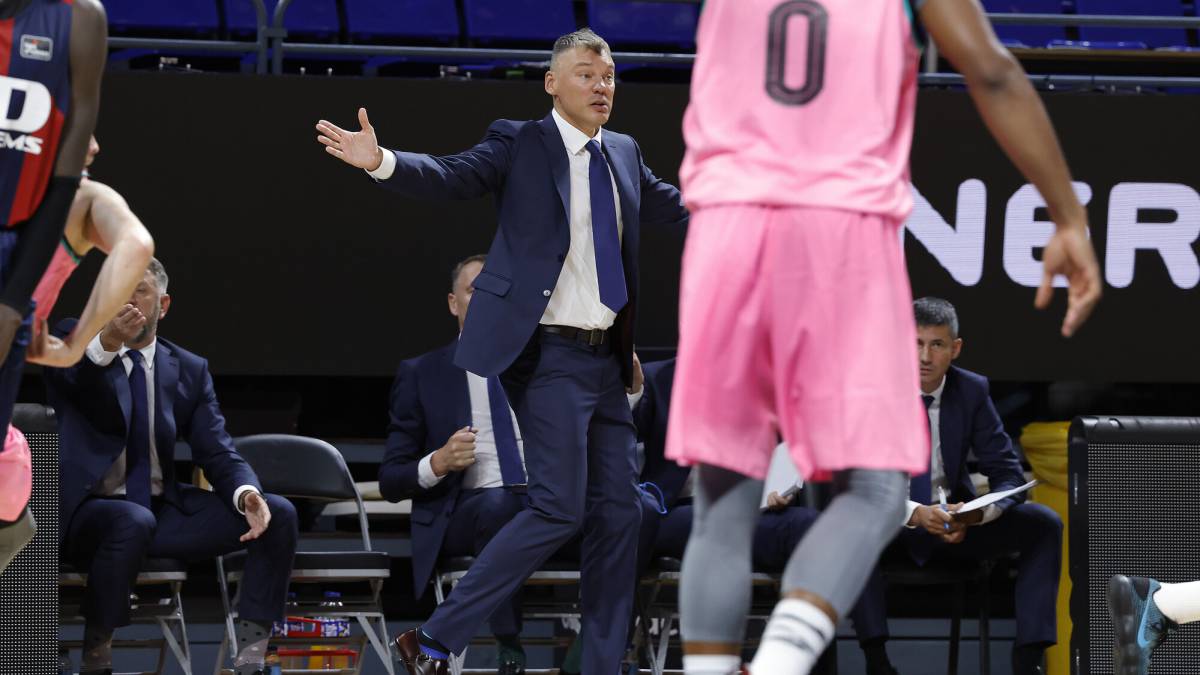 Sarunas Jasikevicius won his first official match in the Endesa League (68-72). "When we go 10 up we lose our minds. We make many mistakes and give our rival another chance. But it is still early: we have only been together for a month. It is too early," said the coach who joked with Abrines' great game. "It has to be in the right place, because sometimes it hits a triple ...".
Assessment. "We are very happy, because it was a very important game for us. We have entered the final, now we will have to wait and prepare very well for the final. The boys have made a great effort. At this point in the season, it is very normal there are ups and downs, but in the end we were able to move forward. There is much to improve, but we will do it little by little ".
Baskonia reactions. "Baskonia has a very high level and I was sure that he was going to react. We have made serious mistakes and he has given him wide shots and rebounds in attack. That worries me a lot. We have to keep working to automate everything" .
Abrines and his triples. "He is a shooter. Everyone knows them. My job is to put him in the right place for him to punish and today we were lucky, because Alex has made some very important shots" .
Pivot Oriola. "He is a very mobile pivot, four or five. He gives us speed in attack and defense. He is adapting to the new system very well, he already knows practically everything. Today they have punished him for his fouls, but tomorrow will be another day" .
Madrid or Iberostar. "This is the ACB. The teams are of a very high level. It's going to be very tough, but here we are" .
Abrines: "Jasikevicius involves the whole team"
Abrines scored 16 points in the third quarter and was one of the keys for the Barça team to reach the final of the Super Cup. "We got a good read on his low post defense. I don't remember a game where he had so many wide shots ...". The guard praised Jasikevicius' work on the bench. "It involves the whole team, there are plays for everyone, everyone has to be prepared. Today I have stood out, but the next game will be Niko, for Pierre ... It is key that we all feel important" .
Photos from as.com