Jan Solans: "When we were little they gave us bottles of gasoline"
The junior world champion acted as ambassador for the Ford Puma ST and ensures that "every day we know the car better and in Sardinia everything will go better"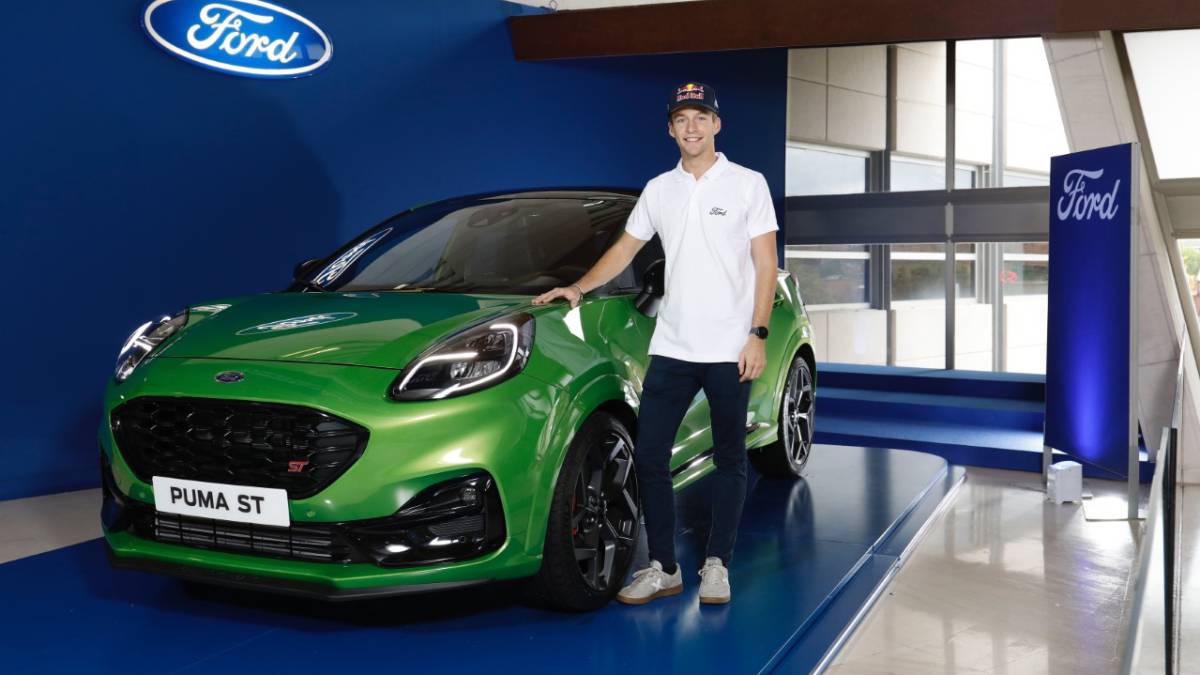 From the stages to the set. Ford Spain wanted to take advantage of its brand new world rally champion in the junior category to present its latest sports vehicle, the Puma ST. Fresh from Turkey, where he scored his first points in the WRC3 category and won his first stage, Jan Solans acted as a brand ambassador before heading to his next destination, Sardinia.
"The Puma has inherited many things from the competition", explained the champion. "From the ride modes adapted to different conditions to the anti-roll bars to the oversized brakes, these are things that have come from racing. Plus, the car looks amazing with its aggressive ST aesthetic and turbocharged three-cylinder engine. 200 horsepower is similar to the one I had in the race car last year. "
Now in WRC3, Solans assures that "it was a difficult start to the season. In Estonia it was difficult for us to adapt to the new car, since everyone agrees that the leap we have made in the category is the most exaggerated. But little by little , and with the help of Carlos Sainz, we are adapting. In Turkey it was not easy either, because there were many stones and they created problems for us, but we were already able to show speed and win a stage. Every day we know the car better and in Sardinia everything will be better. . We already won there last year and became championship leaders ".
"It is being a very complex season due to Covid-19", Jan acknowledges. "That is why long-term plans cannot be made. We know that we will go to Sardinia and we hope that it can also be run in Ypres at the end of the year. Yes It is not possible, we could think of running a race in the European Championship or in Spain, but that will have to be seen as things go ".
Solans recalls that "since I was little the one who has helped me the most has been my brother Nil. He takes me five years older and has more experience. It can be said that when we were little they gave us bottles with gasoline, because I have photos with four or five years sitting in A kart with cushions. My father raced and for example my brother learned to drive the motorcycle before the bike. At the age of 16 I was the Spanish autocross champion, and it was where I met my co-driver, Mauro Barreiro, who helped us because we were going with few means, and of which I was co-pilot before getting my license ".
Photos from as.com