Jan Solans: "Carlos Sainz there is only one in Spain"
The junior world champion returns to action in Estonia and assures that "it is very difficult to repeat what he did, but I want to return his help with results."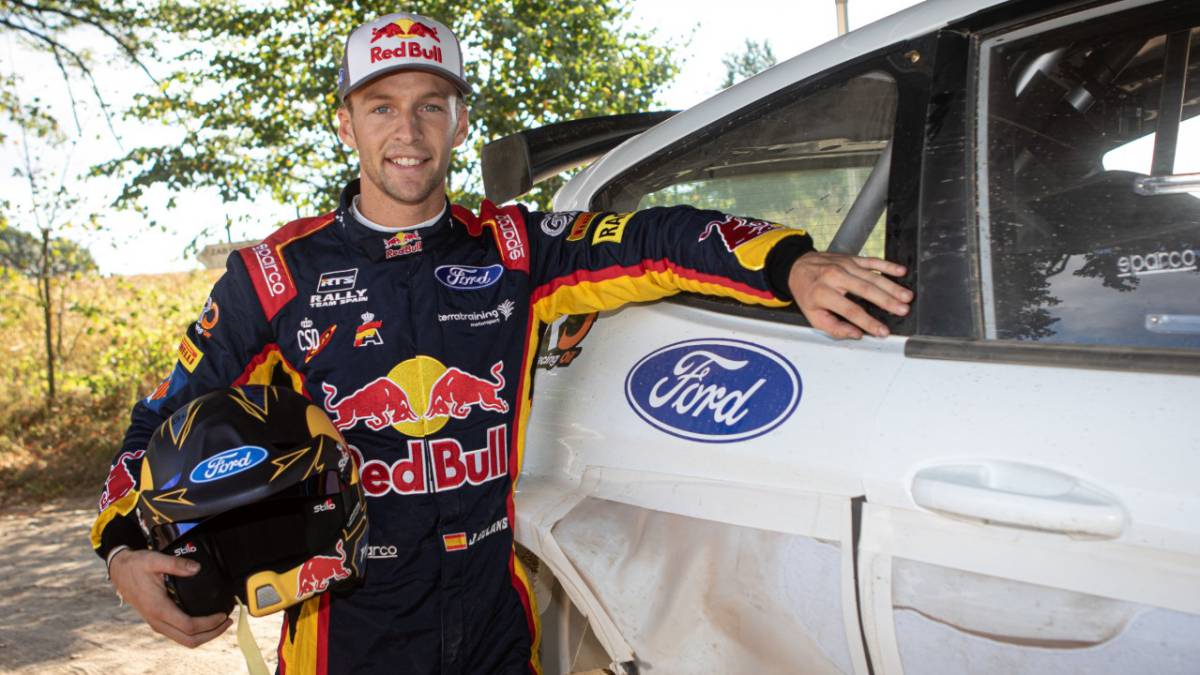 The junior world champion returns to action this weekend at Rally Estonia. Almost a year after he last raced in Catalonia, Jan Solans wants to climb the next step in the WRC3 category.
- Excited at this return after so much time of inactivity?
- It has been a long time since Rally Catalonia, which was the last time I competed. It's been ten months without racing, and last week we did two days of testing in Poland, where we spent the first kilometers getting back to feeling with the car, recovering sensations and adapting to an R5 that I had only driven once in my life.
- After winning the junior title, how much has the coronavirus complicated your life?
- The pandemic has created indecision at all levels and it is difficult to define a program. If it is difficult in itself, with this problem, worse. We have had to adapt and we will continue to do so because calendars keep changing.
- Even so, it has obtained important support from Ford Spain and Red Bull.
- After achieving the junior title it was clear that we would race with a Ford, and it was essential to get the support of the brand in Spain. Regarding Red Bull, I think we should all be very grateful for their support of the sport. Carlos Sainz has helped me a lot with Red Bull, and with Ford I was the one who negotiated with the brand.
- How do you approach this final sprint of the year in which you will run the four remaining races in Estonia, Turkey, Sardinia and Ypres?
- Estonia is going to be the most complicated of the four. I have never raced there, they are very fast stages, faster than Finland, and it will be our first rally of the year when other drivers have run more races. I will try to do my best, be the best of the Fords and finish as high as possible. Turkey is a very broken rally and the objective will be to get the car to the finish line, and already in Sardinia, a rally that I won last year, I will try to achieve the highest possible speed.
- What have you spent time on during these months without competing?
- I have worked with the simulator, but mostly to collaborate with the Fordzilla team from Ford because it does not serve as training for rallies, although I had fun and killed the time of confinement. I have done a lot of sport, because it is very important to mentally face the races. Rallies are not physically demanding, but they are mentally demanding. I have done a lot of cycling and a lot of gym to be in the best shape.
- Do you see yourself one day emulating the successes achieved by your protector, Carlos Sainz?
- It's difficult. Carlos Sainz there is only one in Spain. Hopefully I can get closer, but you have to be aware that it is very difficult. Of course, since it supports me, and I would not have to, I want to return your help with results.

Photos from as.com