Iturbe: "The image that Bilbao Basket had a few years ago was still weighing on us"
He staged the relay with Mauraza: "I left due to lack of time and dedication." The president takes the reins: "We are faithful believers in Álex Mumbrú's discipline."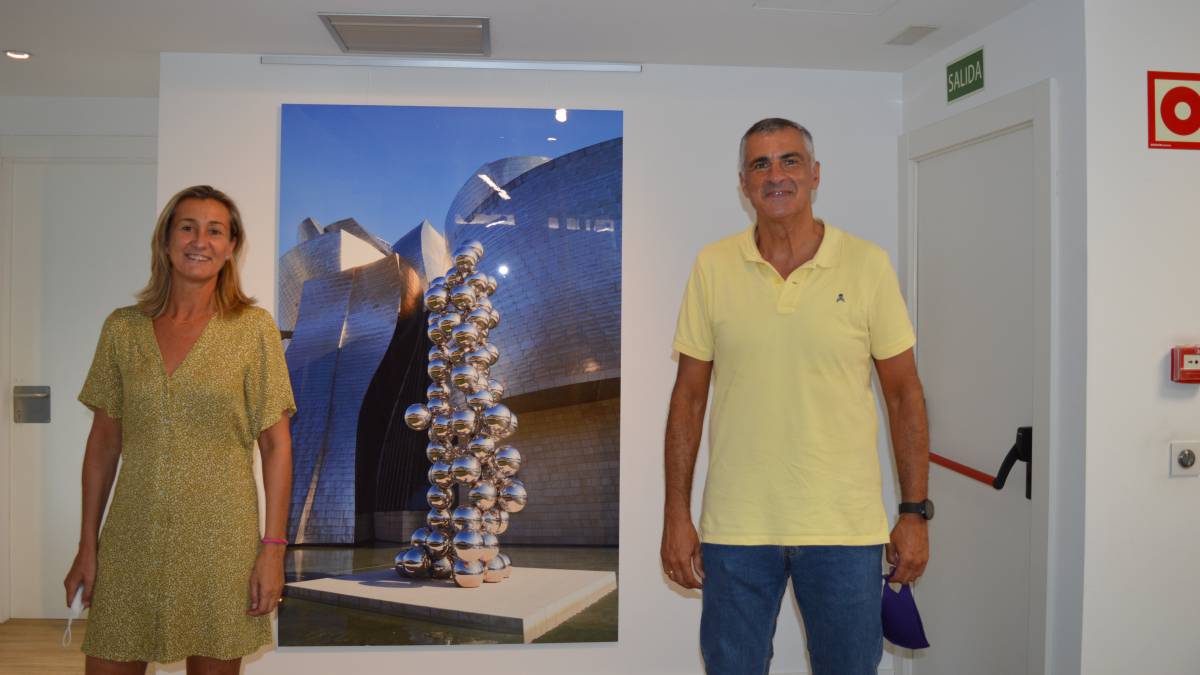 Isabel Iturbe picks up the witness from Koldo Mauraza at the helm of Bilbao Basket. Both staged the relay on Radio Bilbao. It is the farewell to a stage in which the former Caja Bilbao player has been more present for two years, until 2018, and then has stepped aside to attend to his professional occupations. "I am a fan of this sport and what can support basketball and Bilbao Basket, go ahead," he sums up. "There have been four campaigns with different nuances. There have been troubles and joys, like last season, in which I have been further apart. But I have lived it to the fullest," he acknowledges. "Within the council the atmosphere has been very good. I left due to lack of time and dedication. Isabel is more involved. You need a person who dedicates a lot of time to her, it is a rather complicated position."
Anyway, Mauraza does not regret having taken a position that he was finally unable to hold. "When decisions are made, you have to assume them. There have been very bad moments, of a lot of suffering. I personally assumed everything bad. You see yourself as the reference within the club and you want to do things. Every defeat or game that did not go well, it was bad. ".
"Now I am suffering," Iturbe assumes with humor. She is the third woman to become the president of an elite basketball club in Spain. And the fifth tenant of the Bilbao Basket chair after Jon Arrinda, Davalillo, Savovic and Mauraza himself. That 2014 will be difficult to forget, when the club was mortally wounded and a new group entered to manage the transition. Since then she and Carlos del Campo have survived. "It was sudden, from one week to the next. An extreme situation. We were in the assembly and those who were running for the council were asked to appear ... it was a strange situation," he recalls. From there, to the vice-presidency and the Foundation, until reaching the armchair.
Nobody forgets that 2014, in which the entity was dying. "The club was in absolute decline. They have been years of hard work by many professionals, in this process. There is an emotional part and a cerebral part that must dictate on many occasions. There is a lot of wear and tear. In this new step, because I don't like it Forget about the previous process, we wanted to bring together a social and business fabric that represents Bizkaia and its values. We are taking it with great enthusiasm ".
The club has lowered the debt from 6.5 million to 2.2 that it will have this season. And he expects to be in zero debt in four years. "It has been a constant pick and shovel job, to change the image, make it transparent. We have had to be the bad guys in the film, tie the budgets well and control expenses. The budget has dropped from seven million to 3.2. The contest seemed like a drama and it was a very important milestone. The balance must have the minimum viable sport that does not break the economic part ". It is difficult today to find a sponsor for basketball for a large company that puts a lot of money. "The image that Bilbao Basket had a few years ago was still weighing on us. From now on there has been a renewal of faces, positions and way of doing things. We are believers in the values that basketball supposes; but the world of patronage has changed a lot, you have to be very imaginative ".
Guezuraga led the way in the presentation of the new board of directors and it seems that he may be a heavyweight on the board, promising to move "more in the shadows and less in the media." "The important thing is the sports results. We have a very plural council, orchestrated, with a very clear profile of competences," adds Iturbe. In terms of sports, there is a template "to continue generating excitement and enthusiasm", although it is the second cheapest in the ACB. the model of last year is repeated, with clear bets. "We are faithful believers in the discipline of Álex Mumbrú". Mauraza takes over: "Last year and the previous one, especially in his debut, when he managed to be promoted to the team, he had two dream seasons. Few of us were confident that he would do it. He continues with the same style of work and I hope he gets it right, because he had bad luck in the preseason with injuries. " Iturbe adds that "the conductor is key; a team without stars but well orchestrated can give a lot of themselves".
The partner campaign is launched on Friday. Everything is waiting for the fans to return to Miribilla. "We need that 30 percent of our income," claims Iturbe, who hopes "to spend years in the Champions League." This tournament is not deficient, something that did happen with the Eurocup.
Photos from as.com