The four-time German champion will be a driver at Aston Martin Racing Point and leaves Checo Pérez without a place. Szafnauer and Binotto talk about the transfer.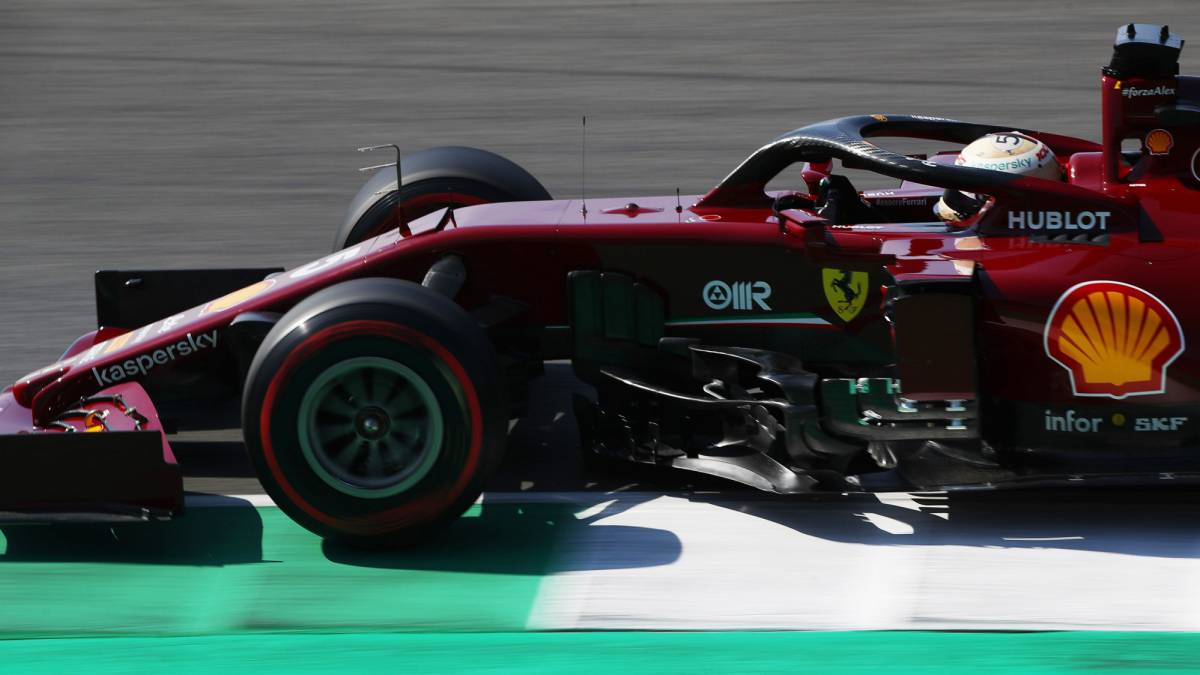 Sebastian Vettel will be a driver for Aston Martin Racing Point in 2021. The duration of his contract has not been disclosed, "it is not important", says the implicated, who acknowledges that he was "very close to retirement" in recent months. In Formula 1 it is not unusual for a team to interrupt the contract with one of its drivers to make room for another and with Seb, Racing Point wanted to make that exception even if the price was to lose Checo Pérez, a fighter who has been in the field for seven years. the team, has given them podiums and helped when the Force India accounts were going downhill and without brakes. The case raises questions, most have answers, and in the last hours the protagonists have spoken.
Why trade Pérez for Vettel? According to Otmar Szafnauer, CEO of Racing Point, it was a market opportunity that they should seize and a necessary step to aspire to fight for victories: "The idea arose when it became known that he was not continuing at Ferrari. Lawrence (Stroll, owner) influences, but this decision was made as a group. " "We took time to make the decision between Sergio and Sebastian and that proves the great job Sergio has done with us in seven years. Aston Martin arrived with new financial support, with the new factory planned, with better infrastructure and more staff. So a driver like Sebastian with four titles can only be beneficial. He will help us take the next step, which we must take in the next few years, "says the German manager, who has had a good relationship with Vettel for many years.Is Vettel overrated?
His four-time champion status outweighs recent years, struggling with the Ferrari. "He is 33 years old, he is in the prime of his career and he has enormous experience. His motivation is too and he works very hard, he fits what this team is and the level we want to reach. I am sure he will run well. We always allow our drivers to fight each other and it will continue to do so in the future, "says Szafnauer. The Heppenheim rider has always had the respect of the paddock, although he is blamed that the Red Bull that proclaimed him four-time champion was too dominant. He adapted poorly to the latest Maranello models and has suffered a lot with cars that tended to oversteer, but he will leave Ferrari with 14 victories, which are not few.
He is the fourth driver with the most titles in history, tied with Prost; the third with the most victories (53), behind Schumacher (91) and Hamilton (89); the fourth with the most poles and the third with the most podiums. He has also been runner-up in the world three times. Against him, he did not win the World Cup with Ferrari, which is what he was signed for, he did not emulate the successes of Schumacher, nor did he endure the fight for the championships until the last races, something that Alonso did in two seasons. Pérez is a great driver who has done a lot of good for Force India / Racing Point, but it is difficult to compete for a wheel against, according to the numbers and the team leaders, one of the best drivers ever. In fact, that highlights the signing of Carlos Sainz by the Maranello team.
Binotto: "It's good news for F1"
Mattia Binotto, team boss who stopped counting on him: "It's not a surprise, we're very happy for Seb and the fact that we told him so soon that he wasn't continuing was related he could work on his future with time. He is a four-time champion who reinforces any team, a fantastic driver. Racing Point, or Aston Martin, does Formula 1 well, it is good news and it will be a tough team next year. I hope we are ahead ".
As for Checo, 30 years old, what future awaits him? Szafnauer hopes he will continue in the World Championship: "He is a tenacious driver on Sundays and a good classifier. He hardly makes mistakes and scores points whenever he can. I wish Checo all the luck, he deserves to be in F1 and I hope he finds a place for next year". Guenther Steiner, Haas boss, picks up the glove: "What Otmar says is true, he is a good driver. There are many comments now about who we talk to or what we think. We have to make a decision, although for a team it is good that there are so many options on the market. " Alfa Romeo's Fred Vasseur admits that Pérez "is a great driver", but first he has to figure out the future of Raikkonen, a priority for Sauber, and then assess whether any youngsters from the Ferrari academy deserve the promotion.
Photos from as.com