Indurain's second: "He's not a man, he's an airplane"
The 1992 Tour left a chronicle for the history of the Navarrese cyclist. In Luxembourg Indurain beat any forecast.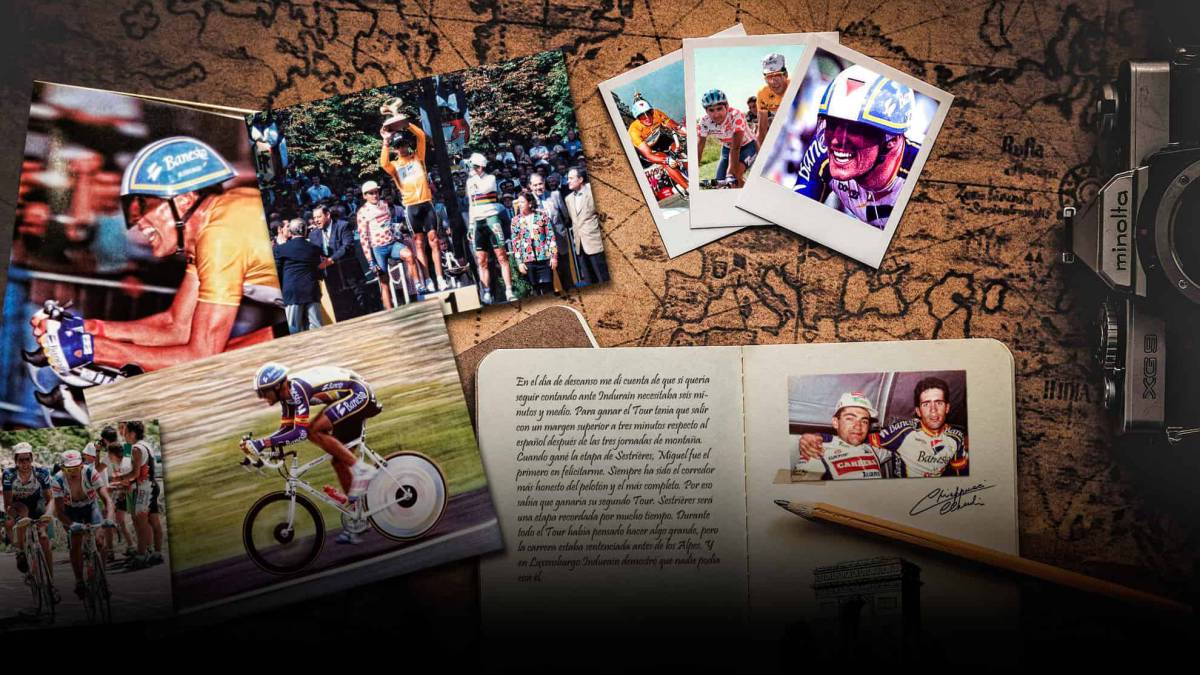 Indurain came out of San Sebastián with the top favorite vitola in the 1992 Tour. Italians Bugno and Chiappucci were the other great candidates, but the superiority of the Navarrese was evident from day one. Indurain won the prologue, bucking up an atypical first week by dominating breakouts and delivering a final blow to the race in the Luxembourg time trial. That stage is a major milestone in the history of the Tour. Indurain flew at 49 kilometers per hour and covered 65 km in 1h 19'31 ″. "He's not a man, he's a plane," French Laurent Fignon commented in admiration shortly after being doubled over by Miguel Induráin at the Luxembourg finish line. Induráin rose ten places and was placed in second place overall, 1 minute 27 seconds behind Lino. The cover of L'Équipe synthesized the slogan: "L'extraterrestre" .
With the Tour at hand, Indurain once again certified his superiority. At the end of Sestriere, after a high mountain stage, of more than 250 km and almost eight hours of competition, the Navarrese withstood the onslaught of Chiappucci, who escaped at the beginning of the day with more than 125 kilometers alone. Indurain set an unruly pace for the rest of the peloton on the last climb and closed in on the Italian. Although he suffered in the last ramps of the stage, he grabbed the general classification with such force that it would no longer escape him, with another final time in Blois that proved his dominance. It was the second Tour in his record. What was to come would be even better.
Photos from as.com