Iberostar Tenerife will be in the Final a Ocho de Atenas
The Canaries beat Belgian Oostende in the third match of the tie and will play in the Final 8 against another Spanish team, Zaragoza.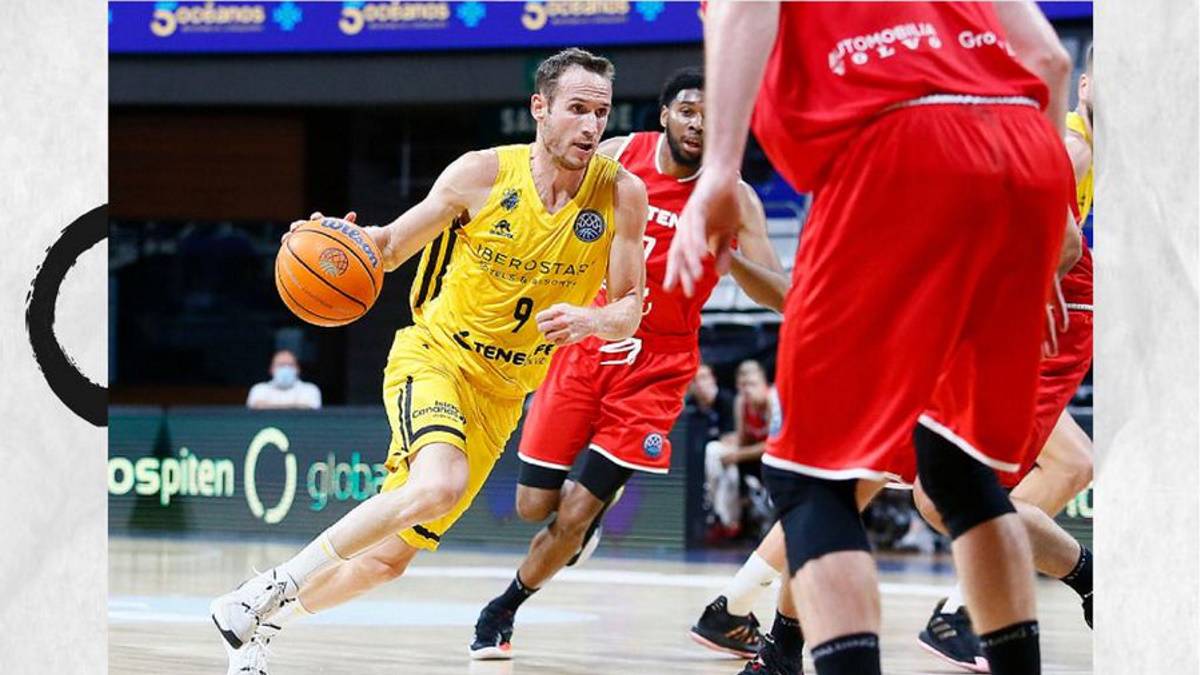 Iberostar Tenerife will be in Athens to play the Final to Eight of the FIBA Champions League, after today defeating Filou Oostende by 62-54, in the tiebreaker match of the round of 16 tie. Txus Vidorreta's team won without excessive problems and without having to work hard against an opponent who played at times and who only worried in the second quarter in which he managed to get seven points in his favor (23-30). The island team knew how to react and, after the break, dominate the crash with some clarity.
The match started with local dominance. Not that he was very successful, but he did play better than his rival. With 17-10 they left at the end of the first quarter, a very low score for both teams. In the second, Filou Oostende put one more gear in his game and Schwartz's presence on the court gave him more depth and success. Partial 0-8 for the Belgians who managed to get ahead on the scoreboard for the first time (17-18). The Oostende began to like each other on the court and took advantage of the lack of defensive intensity of the locals to command in the game and arrive with a minute before the break with a seven-point lead (23-30) .
Iberostar Tenerife reacted after the break. Their presence in the Final to Eight of Athens was at stake and they were not going to lose it in a match that they had to have controlled from the beginning. Huertas led the local reaction after the break and was then joined by Aaron Doornekamp who, with two consecutive triples, put a difference of nine points in favor of his team (46-35). The Canarian team was already where they wanted, they had the game in their hands and only had to keep their distance with their rival to win the match. Filou Oostende tried, with Welsh on the court, to get back into the crash, but his rival did not allow it to do so, mainly improving their defensive performance.
Photos from as.com