Hyundai confirms Dani Sordo in Sardinia
As AS announced, the Spaniard will be in the penultimate date of the World Cup with Carlos del Barrio. They will defend the victory achieved last year.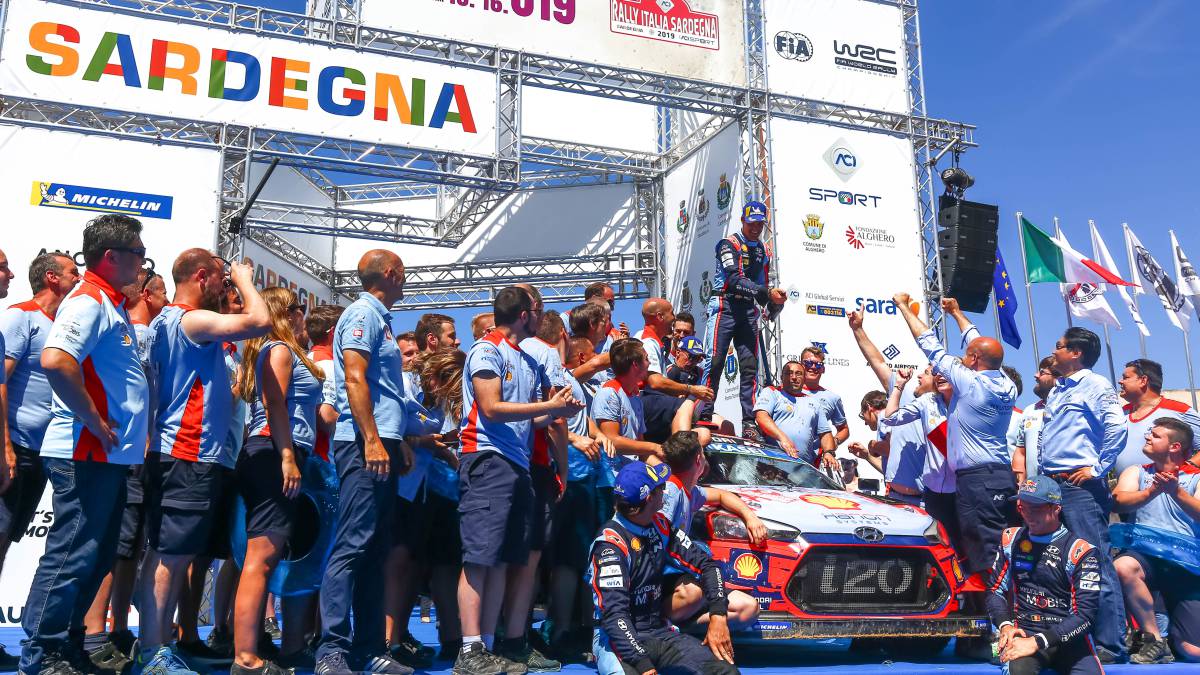 No surprises. As planned and as AS announced, Dani Sordo and Carlos del Barrio will compete in the Rally Italia, the penultimate round of the World Championship, to be held in Sardinia from October 8 to 11. The Spanish will defend the victory achieved last year in what will presumably be their last official participation of this year marked by the pandemic.
At Hyundai they have wanted to distribute game among their drivers for the last four appointments of the year. Craig Breen raced in Estonia, a rally in which he had previously raced, and will presumably do so at Ypres, the final round of the season, in which he won last year. Sebastien Loeb will be in Turkey this weekend playing with the trump card of his delayed starting position, but above all wanting to take advantage of his media coverage. And Sordo will be the partner of Ott Tanak and Thierry Neuville, the starting drivers in all the events, in Sardinia, the rally in which he won last year.
There, too, Dani will be able to take advantage of his delayed starting position. He will be the last of the official drivers to go out to the stages of the first stage, which will benefit from the cleanliness of the surface with the successive passage of cars. It will be the second and last participation of the Cantabrian in the World Cup, since he has only raced in Mexico so far. The coronavirus has left its season reduced to a minimum, and of the eight tests in which it was going to be present, in the end it will only do so in two.
Photos from as.com