Verstappen struggled with power at the start and was then overwhelmed. Three retirements in nine races with the Japanese engine behind.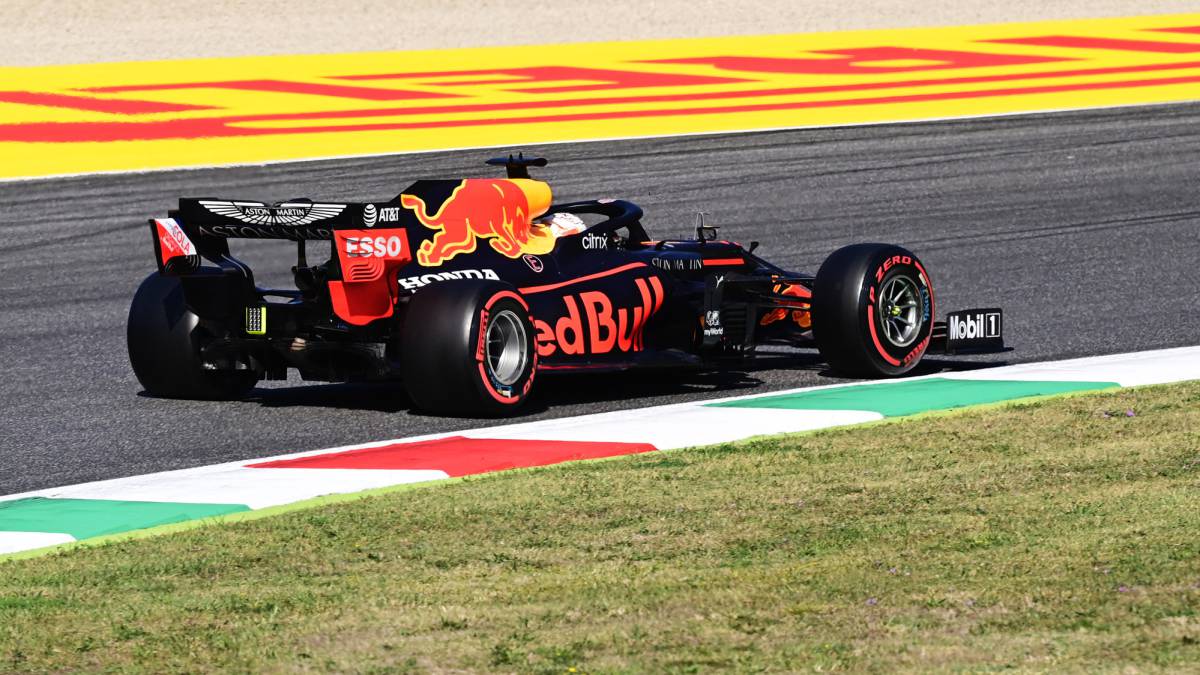 Honda has something of Doctor Jekyll and Mister Hyde in this Formula 1 campaign. On the one hand, two epic victories against the best Mercedes ever, one for Max Verstappen at the 70th Anniversary GP and another for Pierre Gasly, with the humble Alpha Tauri, in the Temple of Speed. You have to have an engine to race against Hamilton and Bottas and celebrate something. But on the other hand, 'Mad Max' eagerly takes off the fight for the title, or the subtitle, because of the three withdrawals that he adds this season, all caused or instigated by a failure in the power unit. He is third 80 points behind Hamilton, a distance of more than three races.
In Austria there was an electronics problem after a few laps that left him out. At Monza, after the red flag, he had to enter the garage due to overheating. At Mugello, he ran out of power at the start and, mired in the peloton, was hit and sent to the gravel. He had a rhythm to annoy the two Mercedes at the Tuscan GP, so the outcome is even more painful. His radio laments ("P ... motor, what a joke") in Italy begin to resemble others. And is that although Red Bull and Honda are to fight for podiums, victories and whatever arises, the Japanese engine is not insurance on this grid.
"He had a sudden power loss that delayed him to the middle of the group, where he was hit. The team and Honda are investigating it so it doesn't happen again," Christian Horner explained. Verstappen also: "He jumped the anti-stall on the formation lap. I don't know what happened. Then I had a good start, I was ahead of Valtteri and I could get close to Lewis too, but when I hit the ground there were problems similar to those of Monza, there was no power. And when you find yourself in that situation, suddenly you're in the center of the pack and it's easy to find yourself involved in an accident. " Could I have won? "I could, I should… I don't care. I can't change it." The only positive note for Red Bull, Alex Albon's first podium, third at Mugello.
Photos from as.com