Historic Prado: win in MXGP
Two second places on Wednesday's day at Faenza gave the Galician his first great success in the premier class: a grand prize victory.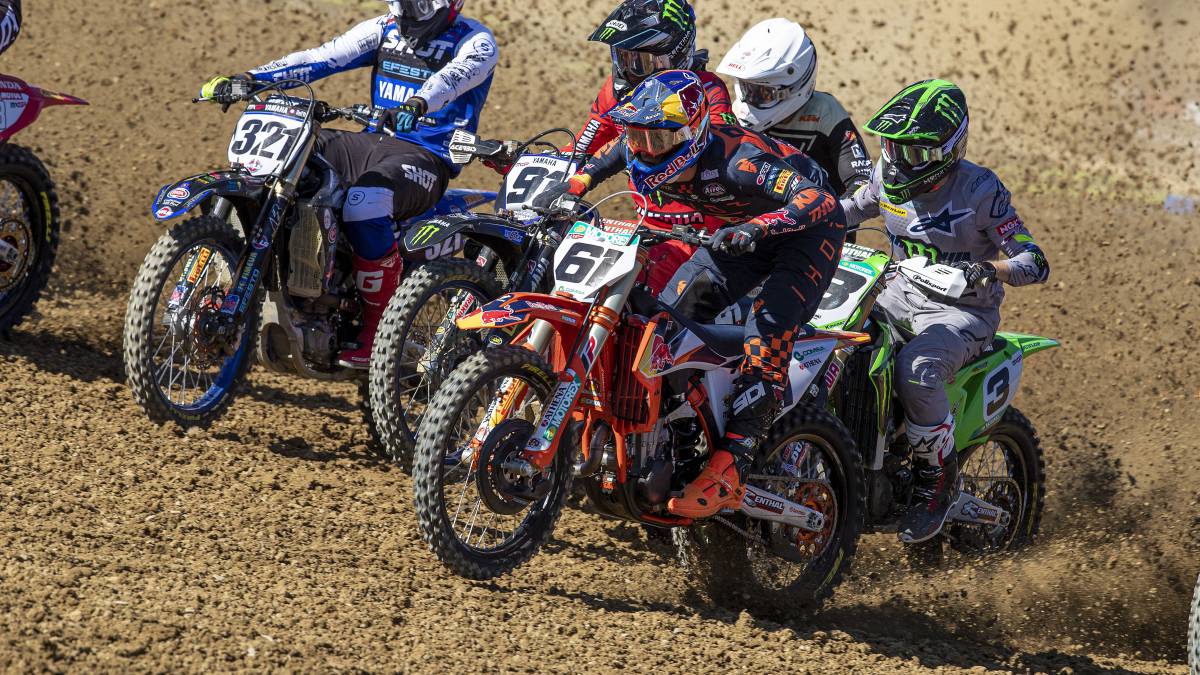 Inside this 19-year-old boy still with the face of a child and beardless, hides a pilot called to make history within the world of motocross. His two MX2 titles will fall short of his record over time, because Jorge Prado is predestined to achieve bigger goals commensurate with his enormous talent. On the second day of action in Faenza, he achieved his last: winning his first MXGP grand prix. He did it without winning a race, with two second places that gave him 44 points, more than anyone else.
Like a shot. This is how the Galician started the first round, heading straight for the 'Holeshot' (the fastest start), something he always did in MX2 and to which he is also beginning to get used to in the premier class. A magnificent start that he continued leading the pack until shortly before the middle of the race, when Seewer passed him hopelessly and went for the victory. Then, Prado set about maintaining his advantage over Febvre, which he beat by 18 seconds to sign his second podium in MXGP.
The start of Lugo in the second test of the day was traced: 'Holeshot' and first place in the first laps, although this time he had worse company in the lead with Gasjer and Cairoli (third and second in the World Championship) behind him and the leadership it lasted less. On the fifth lap Prado made a mistake in a jump that Gasjer took advantage of to pass him. Then Jorge would try and try to return the play, but Tim held the onslaught and they crossed the finish line with Cairoli, the local hero, finishing behind them.
Thus, Prado leaves the GP of the City of Faenza with his best harvest in MXGP. He achieved third place in the last race in Latvia, but has set a new bar and at a crucial moment as World Championship leader Herlings was unable to participate in Wednesday's races due to an ugly free fall in which he damaged his neck, and it is difficult for him to do so in the next Sunday. The fight for the title opens with Cairoli 22 points behind the leader and Prado, 7th, stands as one of the great protagonists of the moment. And it just arrived ...
Photos from as.com