Historic Doncic: chosen in the best quintet of the season
The Slovenian player achieves it in his second season in the NBA, something that has not happened for 19 years. He shares a quintet with Harden, LeBron, Giannis and Davis.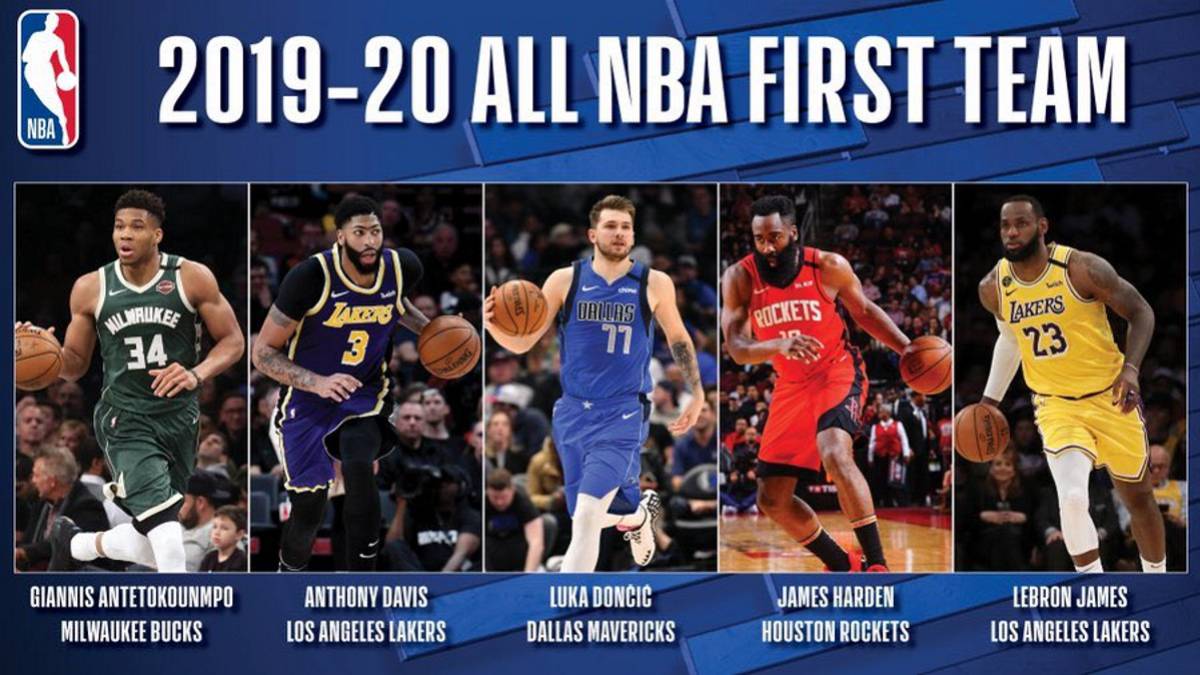 Luka Doncic continues to burn stages in the NBA at supersonic speed. After playing his first playoffs with the Dallas Mavericks in what has been a season to remember, the press in the United States and Canada has voted him one of the members of the best quintet of the year. This recognition, expected on the other hand, definitely establishes him among the greats of the league. Journalists are the ones who choose the three best teams of the year, voting with five points for the members of the first quintet, with three for those of the second and with one for the third. The five with the most votes are part of the season's ideal lineup.
There they have placed Doncic, who at 21 years of age continues to break records. In this case, you have to go back to 1998 to find something more impressive. Then Tim Duncan finished in the team of the year in his first season as a professional. The rest of the big names in the modern NBA (Magic Johnson, Michael Jordan, Shaquille O'Neal, Kobe Bryant, LeBron James, Kevin Durant, Stephen Curry ...) took at least three years to achieve the honor that the base of the Mavs has received in just two. The only myth from this era to match his record is Larry Bird. To give an example that describes Doncic's feat well, Dirk Nowitzki, who is considered by all to be the best European player in the history of the NBA, achieved his first inclusion in the best quintet in his seventh year in the United States.
Doncic, who has averaged 28.8 points, 9.4 rebounds and 8.8 assists per game, is not the first Slovenian to print his name on one of the teams of the year. Goran Dragic, who is struggling to reach the NBA Finals with the Miami Heat, was already included in the third quintet in 2014 when he wore the Phoenix Suns jersey. The other four members of this luxury five are James Harden, Giannis Antetokounmpo, Anthony Davis and LeBron James. The election of the latter is another of the news of the day, since it is the 15th time that LeBron is chosen for any of the quintets, an absolute record in the history of the NBA.
As for the rest of the quintets, the second is made up of Chris Paul, Damian Lillard, Kawhi Leonard, Jason Tatum, Ben Simmons and Rudy Gobert.
Photos from as.com