Hippolyte Aucouturier, the strength of Hercules
The Terrible achieved a heroic victory at La Rochelle. He left the stamp that has placed him in the history of cycling as one of the most illustrious pioneers.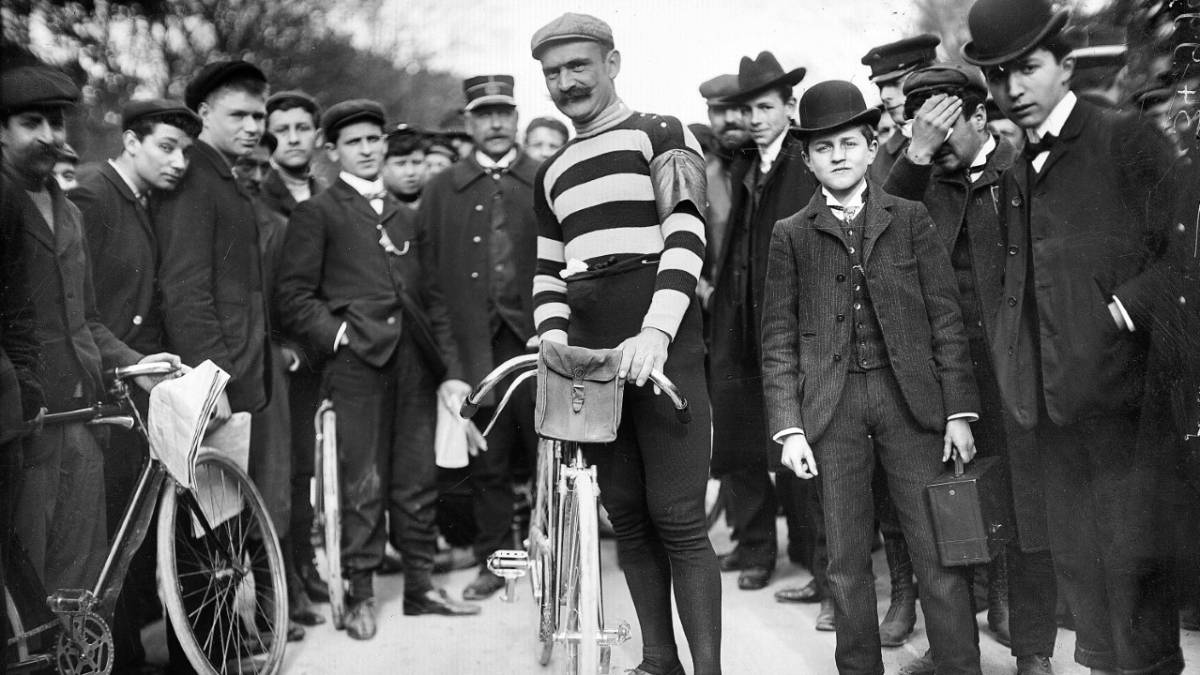 Hippolyte Aucouturier arrived as a great favorite at the first Tour de France in history, in 1903, together with the subsequent champion, Maurice Garin. That same year he had won the Paris-Roubaix and the Bordeaux-Paris, with that show of strength that caused Henri Desgrange, the founder of the Grande Boucle, to nickname him The Terrible. He was also known as El Hercules de Commentry, a town where he has a street named after him. But his candidacy did not go beyond the first stage: "I never felt like this. My will is strong, my head is good, my legs are good, but I don't advance. I'm very sick to my stomach ". He had to give up. The regulations of that time allowed him to run other days and conquer two stages, in Marseille and Toulouse, but the final triumph disappeared in that initial launch.
Things did not improve in 1904, one of the most scandalous editions ever. This time he did finish with a good harvest: four stage victories and fourth place. But a subsequent investigation by the French Velocipedic Union ended with 29 sanctioned cyclists, including the first four, accused of cheating using trains and cars to advance. The victory fell to the fifth, Henri Cornet, 19 years old.
In 1905 he returned to the charge. He won at Besançon, he won at Toulon… and he won, heroically, at La Rochelle. That morning, the rumor circulated: Aucouturier, the second classified, still with colic. His rivals gorged him with attacks, which he resisted with his usual strength. He wasn't even knocked down by a fall that left him battered. He got up, cocked his head, and waited for his chance. The Terrible won the sprint with a torn jersey, a bloody shoulder, and bruised legs… And he dedicated it to his "young" rivals: "They have tried to take me to the train all day, but they have not managed to bring me down. Now that I am recovered, I wait for you in the three remaining stages. "
Despite the bravado, Aucouturier did not win again, neither in those days nor in the future. He finished second, behind Louis Trousselier. But he left the stamp that has placed him in the history of cycling as one of the most illustrious pioneers.
Photos from as.com