"I have a remote garage to see what Renault does"
The Asturian announces at a press conference that his documentary, available tomorrow on 'Amazon Prime Video', will have another season.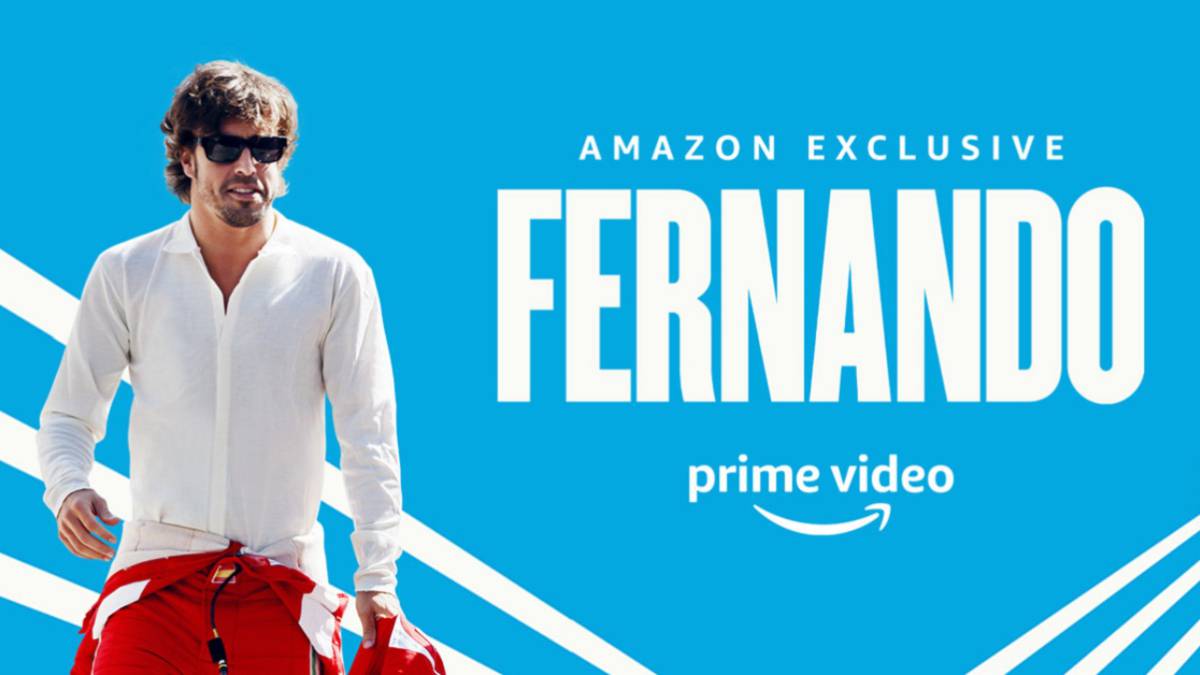 "At first it was uncomfortable, because having a camera outside of your professional environment you don't usually have, when you get to a circuit you are used to it, but outside of there ... But they were very close and super people. There is a moment when the camera gets makes invisible ". This is how Fernando Alonso defines how he has experienced the development of his docuseries 'Fernando' which premieres this September 25 on 'Amazon Prime Video' in the style of others that have been made with Torres, Sergio Ramos, Manchester City, Tottenham ... The premiere coincides with the 15th anniversary of Alonso's first title.
At the virtual press conference, the moderator Nira Juanco announced that there will be a second season. The first focuses on how Alonso has lived this time outside of F1 with Le Mans, Indy, Dakar ... The Asturian responded to the reason for doing this docuseries now: "It was a good moment after leaving F1 to teach the fans what a driver is and what lies behind F1, other mythical races, and accompanying me in that challenge of changing cars every week could be interesting. When I wanted to be at home or with friends, I would negotiate a bit with those in the documentary, but I think it turned out well ".
At the press conference, he said something interesting, for example, that he has a "remote garage from home to see what the Renault team does every weekend": "It helps me to keep up to date". And about how this return to F1 has come about: "The first call was like in June 2019, some conversations in August that some team was trying to change drivers, but it was not my intention to change for a year or a half year. Talk to Renault should have been in November 2019… ".
Asked about his characteristics, the two-time F1 champion defined himself as "a complete driver". "I'm a 9 in everything. Maybe there is a faster driver in the rain, a faster one on Saturdays, one who does better starts, but one, not many more, I am close to the 'top' in many circumstances and that throughout of a championship is very good. If a cyclist is at 9.5 in the mountains, at 9.5 in the clock and at 9.5 in the sprint, in the end he will take all three jerseys ", he compared.
He also explained if he believes that the docuseries will change the perception that people on the street have of him: "I don't know, everyone will have their own, but it has been good for me that people think that I am closed and dull and then they are delighted when they know me. I hope there aren't too high expectations after seeing the documentary and then being disappointed. " He ended with a wish, to have his third title in a docuseries: "It would be very good to see those moments from 2005 and 2006 again for 2022 onwards, for people to see those images would be great." So be it ...
Photos from as.com