Hard battle for Camavinga
Madrid, as in the case of Mbappé, foresees a tough fight to win Camavinga in 2021: PSG, Juventus and Bayern want him.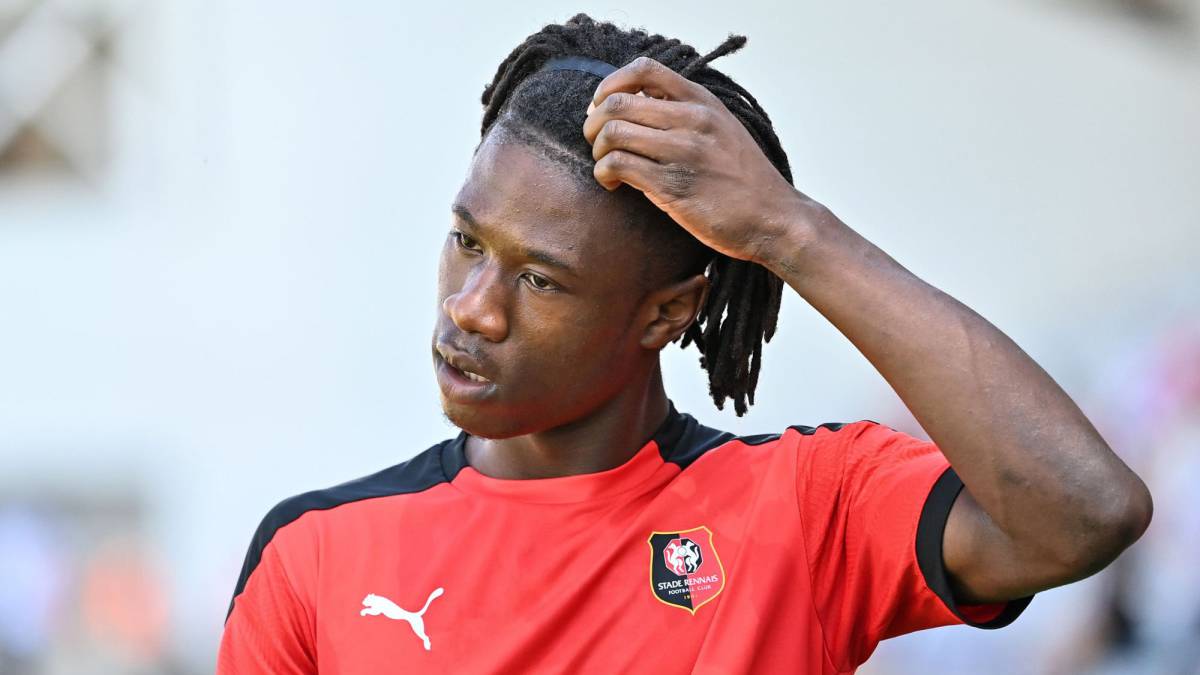 Madrid is with Camavinga in the same case as with Mbappé. He has already made an intense approach with the player, but given the impossibility of the operation being carried out this summer, the footballer has not been able to assure the white entity that in the 2021 transfer market he will be available. Camavinga, at 17, is the player with the most projection in European football. Starting with Rennes and summoned by Deschamps with France, the great teams in Europe see him as the soccer player of the future, where, in addition to technique, the physical aspect will prevail.
This newspaper has been telling in detail all the steps that have been taken with respect to the midfielder. It was Juni Calafat, Real Madrid's head of scouting, who made contact with his representative, Mousa Sissoko. From those conversations, Madrid was aware that the predisposition to sign was absolute. But when the player learned that the operation would be impossible this summer, the agent's message that reached the Bernabéu was blunt: "We are still interested, but other top-level teams have also knocked on the door." That it has transcended, mainly PSG, Juventus and, ultimately, Bayern.
With these three giants, Madrid will have to fight in the summer of 2021, with the handicap, in addition, that they have to make a large outlay for Mbappé. In his favor he will have the preference of the young talent to wear the Madrid shirt and the friendship that Zidane has with François-Henri Pinault, the son of the Rennes owner magnate who is married to Salma Hayek. But the player's agent, the same one that Dembelé has, tends to prioritize sports projects over the colors of the jerseys ... It will be a hard summer for the white entity.
AS has also been reporting on what the Real Madrid roadmap is. In it, in addition to Mabppé and Camavinga, there is the hiring of Halaand, but the Norwegian forward will not be able to leave Borussia, in principle, until the summer of 2022, which is when Raiola and the German leaders decided to open the door for him.
Photos from as.com