"I'm happy to see myself up in this final after the crash"
Mikel Landa was satisfied with his performance in the first high finish of the Tour. The Basque said that "every time" he breathes better after his fall.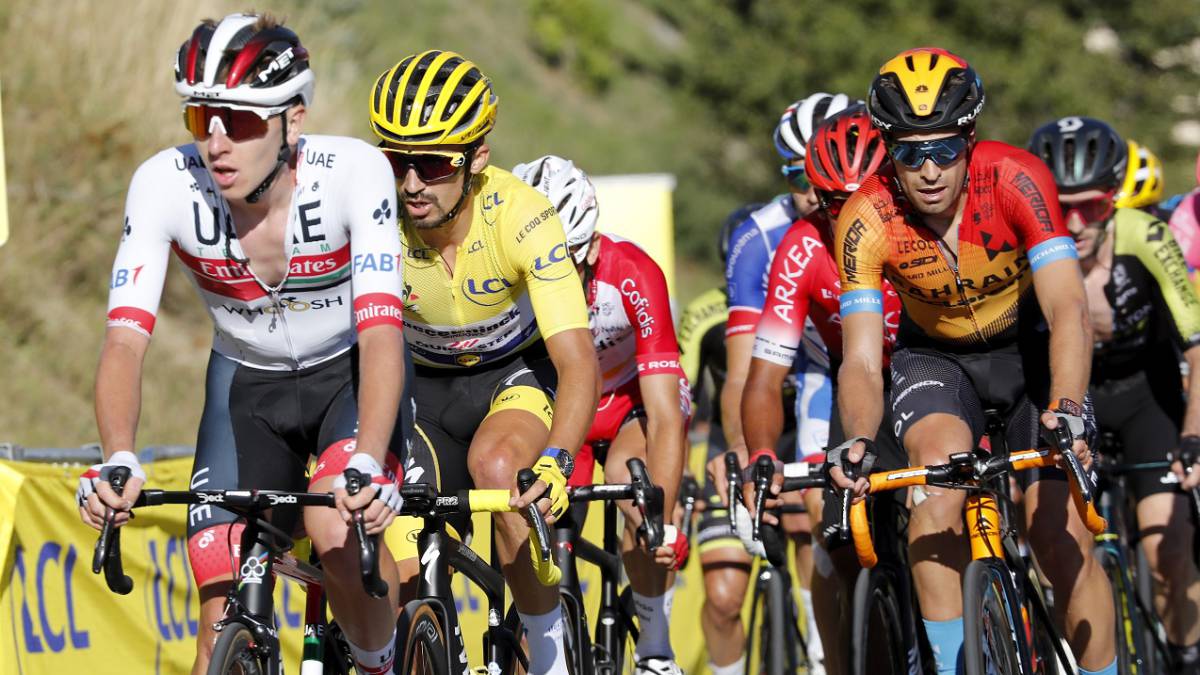 Mikel Landa finished "happy" with his ninth place in Orcières-Merlette, with the same time as the rest of the favorites, although Primoz Roglic scratched him ten seconds with the bonus of the victory: "For the first high finish there are always some doubts , nerves and desire. It was promoted at a very high rate, really the Jumbo did not give room to do much. In my case, I am satisfied to finish up in an explosive finish, and after the crash of the first day. "
And how is the recovery of damaged ribs going? "I'm doing much better. After the initial shock, I breathe better each time and they bother me less ". This Thursday is another mountain finish line, Mont Aigoual (8.3 kilometers at 4%): "In two days another climb will be faced, perhaps it will be harder, and I think I will be prepared" .
Regarding his rivals, Landa saw "Orcieres superior to Roglic and Pogacar for being an explosive ramp, but for the moment there are no cracks in Bernal": "He defends the title and I notice him well, the ports that best suit his characteristics They are from the last week. It is not as auctioneer as Roglic or Pogacar. It's there and it's not bad. His team has had a clear dominance over the race since 2012, and they surely don't intend to show their cards now. "
The Basque is more concerned with recovering Wout Poels for the cause. The Dutchman, with a cracked rib and a hematoma on his lung, re-entered the rump, at 8:13 pm from Roglic: "I want him to advance in his rehabilitation little by little, since in the third week he should become the squire decisive for the days of the Alps ". Poels spoke for De Telegraaf, and did not express himself in exactly optimistic terms: "It hurts a lot, my ribs puncture my lung and I am not breathing in the best way. Hopefully it will get better, because I don't think it's possible now. Mikel deserves that we support him in the key stages, he feels very strong and with the confidence of achieving something great. "
Photos from as.com