Hamilton rules at Monza: "I haven't looked at the times much"
The Briton focused "on the qualifying set-up, because overtaking is difficult." Bottas thinks he has more tenths saved for this Saturday.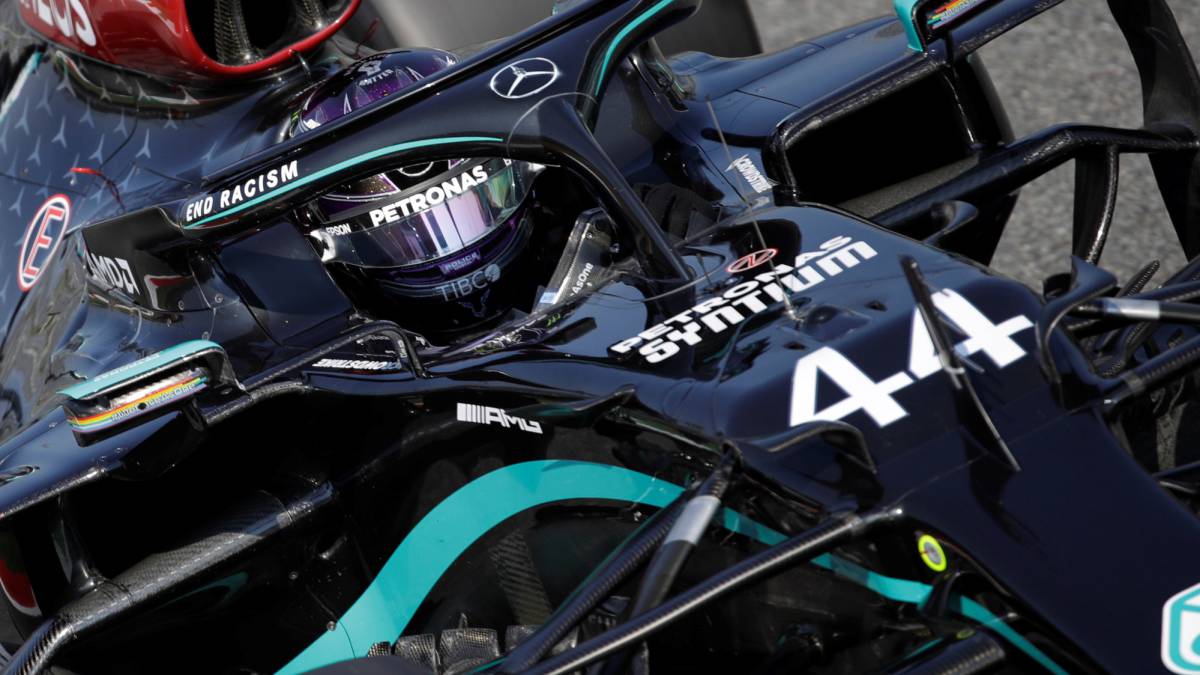 Mercedes solid lead at Monza, as usual, although Lewis Hamilton says he didn't even notice the timesheets during free practice at the Italian GP. The Briton was the fastest, although his obsession was "finding the set-up for qualifying". "We improved somewhat between the first practice and the second. There is very little downforce here. But the steps are in the right direction, although I think it will be tighter than it looks. The track is bumpy so you have to find your balance. Appropriate in terms of the bumps and also between the straights and the slow corners. Valtteri is being fast and I hope that he is tighter than in the last race at Spa, "says the champion.
Qualifying could become a traffic jam if all the cars chased a slipstream: "Qualifying will be interesting, a minimum time will be set for the starting lap and that will help, because if not everyone wants to carve a gap before the last corner and it can be strange. " Regarding the two-tenths advantage over Bottas: "I haven't looked at the times much, I was working on the 'set-up' and I don't know who else is there. I wanted to make sure I had the correct balance on a lap because it's difficult forward here ".
Bottas: "There are few corners to make a difference"
The Finn, for his part, says he lacked "stability in a couple of corners with the rear axle, but the performance compared to the other teams is surprising". In qualifying, "the margin here is very small because it is a short lap and there are few corners in which to make a difference." For the race he does not expect as much management and control as in Spa: "A little less" .
Photos from as.com