Guillén: "I am concerned about the evolution of the pandemic"
The director of the Vuelta spoke on Teledeporte during the last stage of the Tour to deny the possibility of the race being suspended.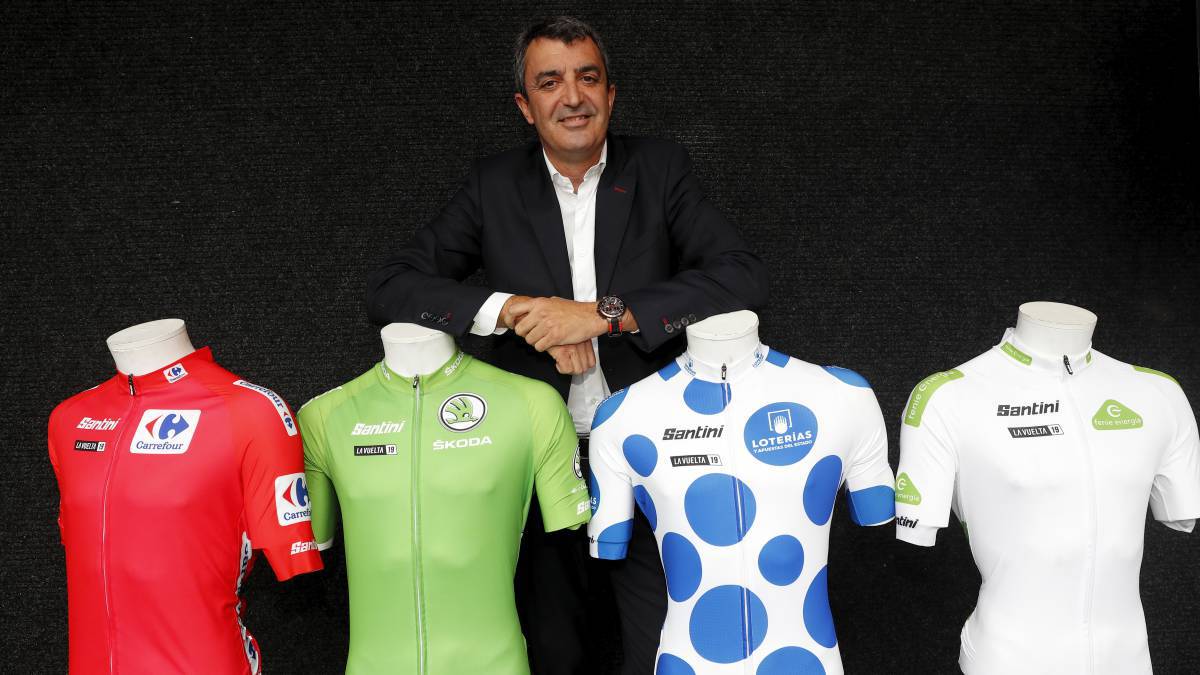 Tranquility. That was the message that Javier Guillén, director of the Vuelta, wanted to convey about the rumors that cast doubt on the celebration of the next Spanish round due to the pandemic. Guillén, however, confirmed his concern about the problems that its evolution could cause and spoke during the broadcast of the Tour on Teledeporte about some security protocols that will be established during the next edition of the race.
Development of the Tour: "I would prefer less public in the races. But the important thing is that the race ended without incident."
Tour security measures: "You have to maintain that control. There is no other option and it is necessary for the races to go ahead. In the Vuelta we will do PCR 'in situ'. Everything happens in the bubble, the problem comes when you relate to people from outside. You have to continue with the same plan or even more.
Vuelta Rumor: "We like to give our opinion. There is no objective data to think that the Vuelta will not be held. I am concerned about the evolution of the pandemic and we are meeting with all the ccaas to explain our protocol. I am working like never before in this Vuelta and with more enthusiasm and enthusiasm than ever. The pandemic will tell us what happens. We do not know more. By UCI regulations, teams will be asked for a PCR before the start ".
Cancellations ?: "We have B plans, but only climatological. Suspending stages right now would not be logistically possible" .
Photos from as.com