Grace: "I am disappointed; I was told that reinforcements were coming ... but they have not come"
The Valencia coach: "I see the squad as everyone sees it: weakened. Both due to departures and non-renewal of assignments."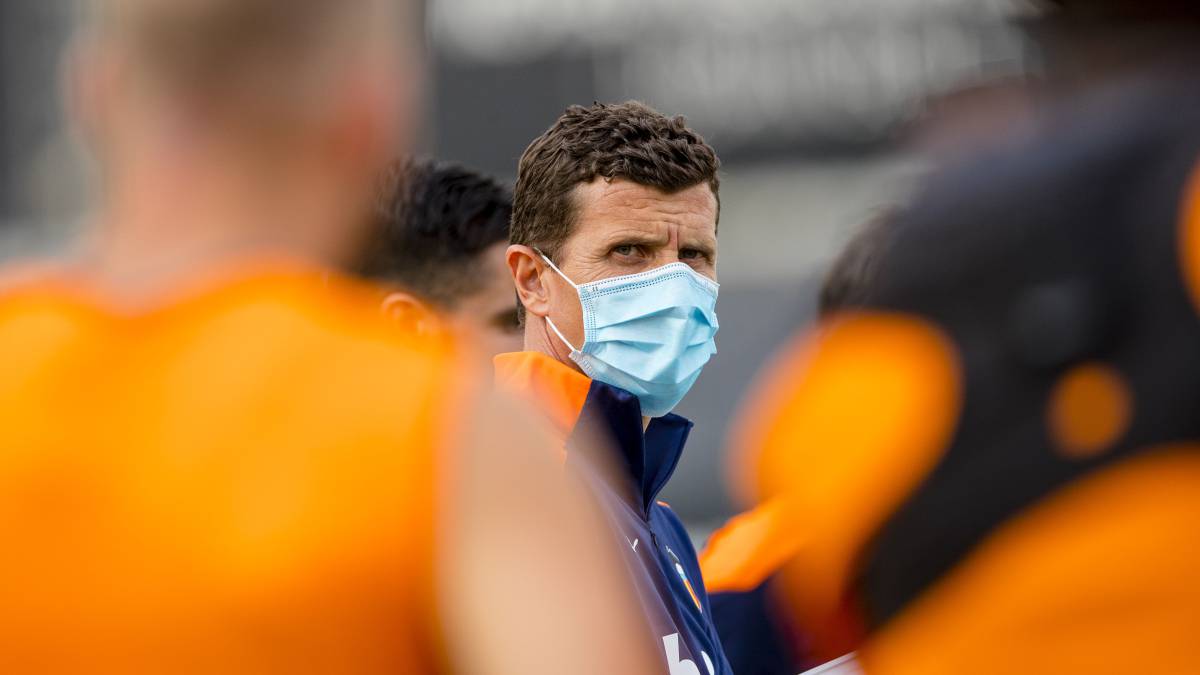 Javi Gracia offered his first press conference beyond the day of his presentation. The summer due to the pandemic has been atypical in the day-to-day life of the clubs and until the previous derby against Levante, Gracia had not had to answer any questions about how she sees the creation of the squad and the need for reinforcements. Hence, even though he had Paco López by his side, at a press conference organized by Valencia and Levante, the Navarrese was questioned several times by the market. And their responses were clear, direct, and sincere.
Gracia, although with a slow and polite tone, did not deny the "disappointment" and "skepticism" he feels about how Valencia faces the start of the season and also about the arrival of reinforcements due to the way the club acts in the transfer market. He openly acknowledges that his squad is "weakened" and that "the pity I have is that the club is not going to be able to demand from us what Valencia should demand from us." Grace, who cannot even assure that the footballers who are in the squad today will continue to be safe, even made it clear that "before coming I was told that reinforcements were coming ... but to date none have come" .
Transcription of the questions asked to Javi Gracia about the market
The president says there is a template to compete, what is your assessment? 444 444
I see the template as everyone sees it: weakened. Both for departures and non-renewals of assignments. Five important players have come out and logically it is weakened. With the hope that those reinforcements that, before coming I was told they were going to come, will come. But to date none have come and that's how we started the season. That is the situation. Those of us who are here are now to compete. I don't want my words to be misinterpreted or detract from how the template is working. But we all see that it is necessary to reinforce it as soon as possible.
With whom do you talk about reinforcements and what is your explanation for the non-arrival of reinforcements? Do you think that with these wickers you can fight the top six?
When I speak, I do so regularly with Corona and the president. I have done it several times since before my arrival and afterwards on three or four occasions. The last one was before training. There have been different moments and circumstances, in some it seemed that progress was being made, but then because of things that I cannot understand they are not closed. If I'm honest, during all this time, they have worked in different areas of the club. I have been involved to facilitate some arrival. At this moment I am disappointed because no players are joining. I do not know if there is something economic or other reason, but the players do not arrive. There is time to strengthen. Our squad can compete, of course, they have, but the sadness I feel is that the club in this situation is not going to be able to demand of us what it should demand of us as Valencia. That is the penalty that I have and I want to compete for objectives that are in line with those that Valencia must fight.
What would you need to complete the template?
I try to be as clear as possible and must be cautious. I have to give value to the staff that I have. I have stated it where I must. Before even my hiring. I must do so. You know the positions we have talked about.
What did you have to work the most to prepare for this first match?
There is nothing specific for this match against Levante. We have tried these weeks to focus our technical tactical work on this game and as an introduction to the rest. We have a committed and generous wardrobe.
Are you sure that you will be able to count on at least all the players that you currently have in the squad? 444 444
No. I am not sure that the template I have will be on that end of market date. I don't have it because there may be some other way out and I trust that there is some way in. But in terms of departures I am not sure that there is not.
Do you feel cheated?
To this day my feeling is that there is no time to be able to fulfill that part of the conversations, with those intentions of reinforcing the staff and fulfilling what we have been talking about. I have my doubts and I am skeptical because players who could have been important and were advanced have not been finished off. We are in time to reinforce the squad a bit.
Photos from as.com