Good feelings from Abalde in Tristan Vukcevic's debut
Madrid beat Betis in their second preseason game, who had a triple to win. Abalde added 12 points and Taylor, 13. Tristan, 8 with 17 years. Campazzo did not play.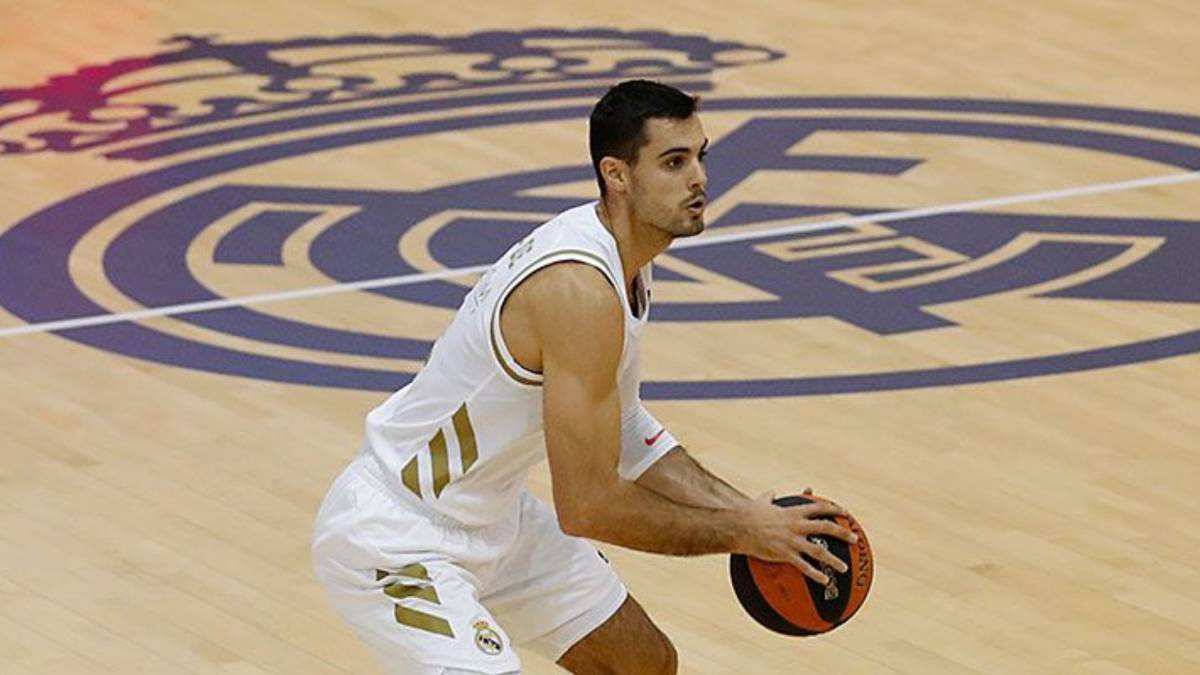 Madrid solved with a tight victory against Coosur Betis (68-66) and without showing off its second friendly match of the four that it will accumulate in eight days (from Saturday to Saturday) before taking a break of a week to face the first title, the Super Cup (on Saturday 12, semifinal against Iberostar Tenerife). Alberto Abalde, the star signing of the Madrid summer, left good feelings (12 points) and Laso brought in Taylor, who stood out (13), and a good Deck. Both had missed the pre-season premiere last Saturday against Estudiantes (white win 79-69). The coach, who faces his tenth season on the bench, kept Causeur and Thompkins out, joined this time by Campazzo, Rudy and Reyes, who did not dress short. Some annoyances, no injuries and several of them will be this Thursday against the league champions, Baskonia, also in Valdebebas (5:00 p.m., RM TV) .
The scare was given by Tavares, with a sprained ankle 14 minutes from the end that sent him to the locker room. A third quarter in which the whites seemed to break Betis resistance: 57-44. Curro Segura's men had started ahead (14-18) with a good performance from two of their signings, the small point guard TJ Campbell and the Australian power forward Nick Kay, who both played against Spain in the historic semifinal of the last World Cup. Madrid demarcated in the third act with Abalde as base for the first time along with Taylor, Deck, Garuba and Tristan Vukcevic. Tristan (son of the Greek nationalized Serbian Dusan Vukcevic, signed by Scariolo in the 2001-02 academic year) made his white debut in a friendly at 17 years and 5 months. The youth squad (he came to the club in 2018 from Olympiacos) looked tall (2.08 m) and a great hand for the throw (he added 7 points in a sigh in the second period), he also added the mistakes typical of his age, still is junior.
Betis completed a creditable last quarter, with Kay outstanding (21 goals), and returned to the fight. So much so that he was even ahead (64-65) and Campbell had a triple attempt to win in the last second with the final 68-66 on the scoreboard. In the decisive section Abalde returned to serve as a base with Deck and Garuba, who started four as a relay from Randolph, indoors. Llull, as against Estu, took up the guard position, which may be one of the novelties of the season at the expense of Campazzo's departure and whether Real signs a point guard or not. In a few hours, more: this Thursday the Baskonia arrives in Madrid and on Saturday, the Casademont Zaragoza (1:00 p.m.). All in Valdebebas and without public.
Photos from as.com