Godín, Thomas and Vidal in the Inter de Conte revolution
The Ghanaian is the second option if they fail to sign N'Golo Kanté and the Uruguayan could leave after a difficult year at the Meazza.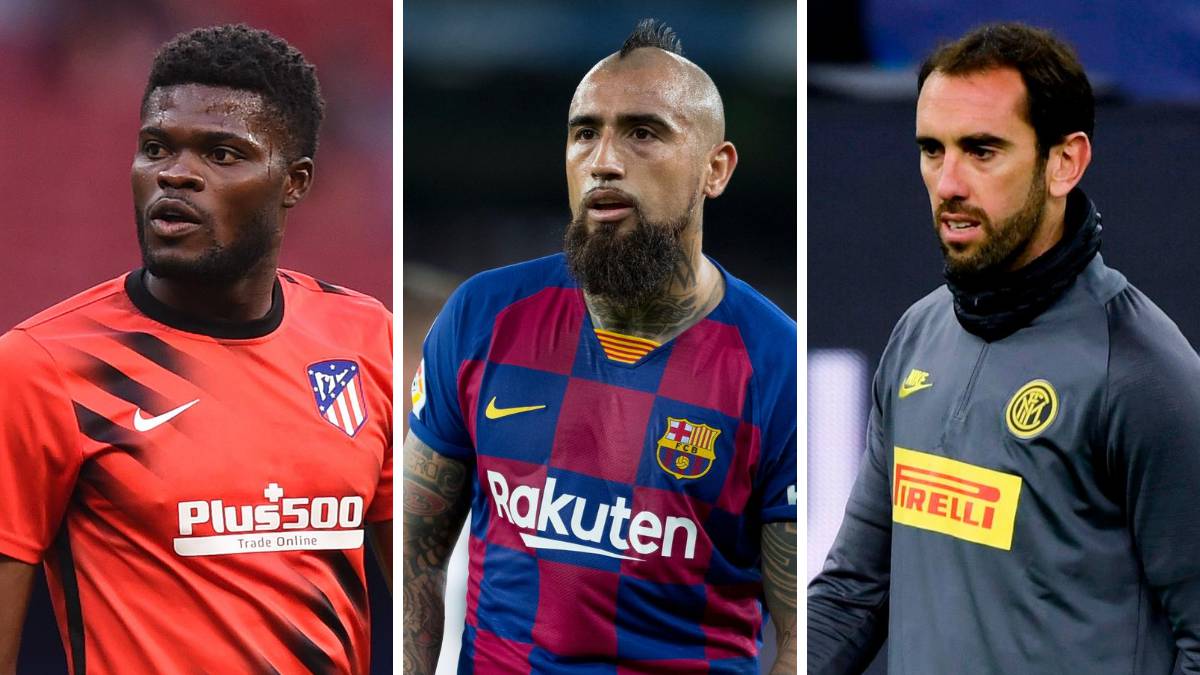 Kanté, Skriniar, Brozovic, Thomas, Arturo Vidal, Barella, Diego Godín, Kolarov ... The list of proper names that the Inter Milan offices manage is extensive and with stripes. Once the Conte case has been resolved, who will finally stay, Lecce's coach works together with Beppe Marotta and Piero Ausilio to take another step in rebuilding the Neroazzurro team.
After a year in which they stayed really close to the Scudetto (82 points) and were on the verge of getting a European title (Europa League runners-up against Sevilla), Antonio Conte wants to continue building on the foundations of a team that has returned to the highest
Achraf Hakimi arrived from Real Madrid to 'feed' Lukaku and Lautaro (he was one of the most assisting full-backs) from the wing but Conte's priority in this section of the market is to strengthen the center. For this he wants N'Golo Kanté according to the Gazzetta dello Sport.
The Frenchman was named best player in the Premier under his command and wants him to catch the middle of his 3-5-2 in Milan. Now, Kanté will not be a cheap piece. Frank Lampard has put together an ambitious project at Stamford Bridge and they won't sell cheap in London. To raise, Inter will have to let out and has put two high-value pieces on the market: Skriniar and Brozovic, whom it values between 40 and 50 million euros. In addition, he wants to release D'Albert, Nainggolan, Perisic, now revalued at Bayern and that they want to retain and Joao Mario, who is targeting LaLiga.
If the operation by Kanté does not work, the focus is on Thomas Partey. Atlético's appears as an attractive option since its clause coincides with the amount that, approximately, they want to take out for the central or for the Croatian midfielder. The Ghanaian is in the sights of many European teams (PSG, Arsenal were behind, Manchester United) for the 50 million that his freedom represents for a player of his level who has become key for Simeone.
Whether Thomas or Kanté, Conte wants Barella and Arturo Vidal to be his companions in the 'engine room'. The Chilean is on Barcelona's discard list and the Italian has been wanting for months to get back to training in his midfield. Both have already coincided in a triumphal cycle at Juve that they seek to repeat in Milan.
Godin, in limbo
The Uruguayan has not had a good time in his first year at the Meazza. After becoming the 'Pharaoh' of the athletic defense, Diego Godín has suffered something else with Conte and his departure cannot be ruled out.
According to Gazzetta dello Sport, the defender wants to play more minutes than he has enjoyed this season and the club would not fault him if he asked to leave. In addition to the possible transfer, it would save up to 10 million gross in salary. In recent months there has been talk of interest on the part of Olympique de Lyon and also from Turkey.
Photos from as.com