Horner understands Max's frustration after two dropouts and notes that they will have to speak to him to explain Honda's job.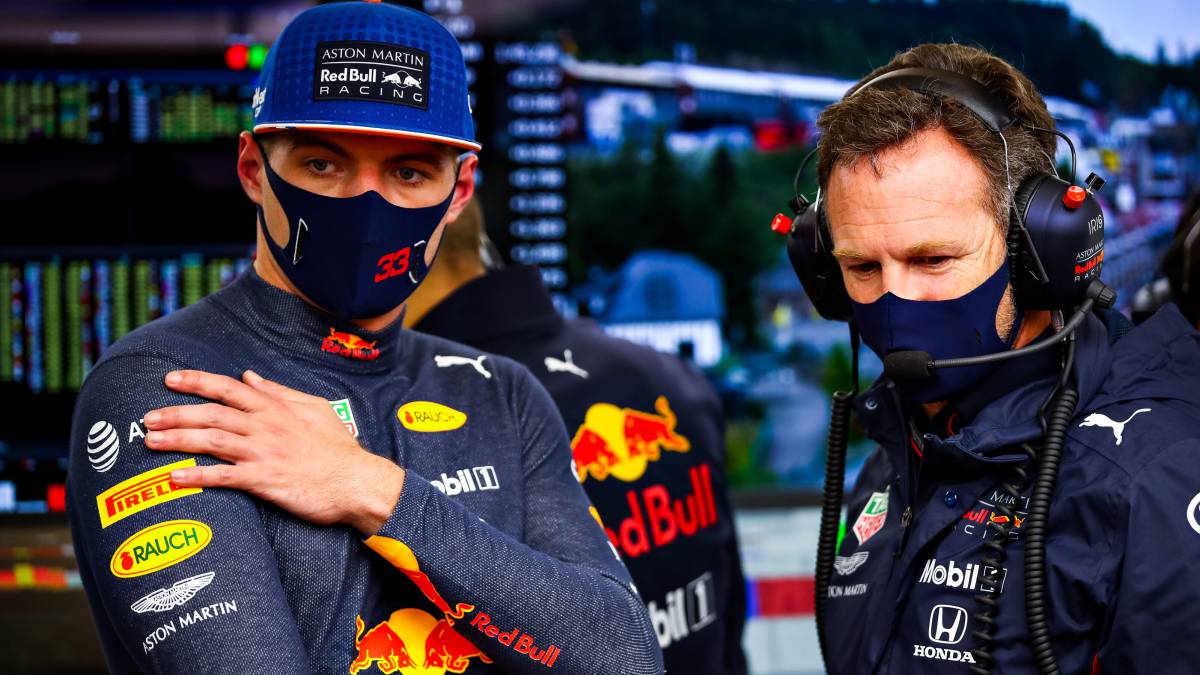 It is true that his latest upset ended on the gravel after a touch between Gasly, Grosjean and Giovinazzi affected him too. They took him ahead, yes, but it is also true that if Verstappen was in the middle of the peloton after starting third it was because the Honda engine failed him again, running out of power at the start. One more problem that is added to those he had in Austria and Monza, with their respective radio anger. Seeing this, it is normal that Max is pissed off and so they believe in Red Bull as well.
"Max's frustration at another abandonment is totally understandable," says Christian Horner, the head of the energy team, in his column on the team's website, which continues to justify the reactions his pilot shows when things don't go well: "We had a very fast car and that's what irritated him so much. In the heat of the moment where you've gone from the adrenaline rush of the start to the disappointment of ending up on the gravel, it's natural to vent on the radio. We felt like we could have fought to Mercedes ".
"It was the second race in a row and it was a great frustration for him because he is hungry and wants to do well. If he didn't have that hunger, he would not be the driver he is and the one we all want to see fight for victories every weekend "adds Horner, adding that they will try to calm him down for the next meeting in Russia:" He has to take that frustration out from time to time and then look ahead. We will go over it with him before Sochi and discuss what has been done between Honda and the team to help rectify it for the next race. "
Photos from as.com