Gladiator Renshaw butted his way through
Sisteron hosted the start in 2010 and at the finish in Bourg les Valence, Mark Renshaw was disqualified for hitting Julian Dean three times at 70 km / h.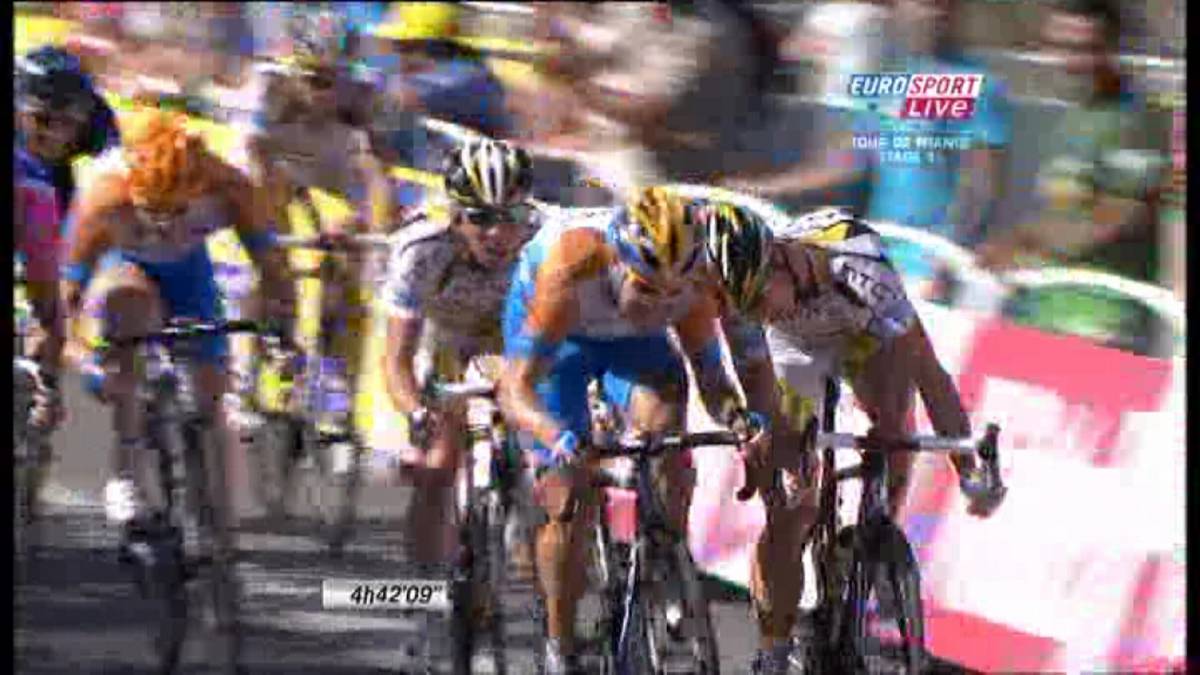 Sisteron is an unprecedented finish in the Tour de France, but it did host a start in 2010, on a stage that left an image as atypical as it was dangerous at the Bourg les Valence sprint. Mark Cavendish won clearly, but his teammate Mark Renshaw was disqualified for giving Julian Dean three headshots in the middle of the job, at more than 70 kilometers per hour.
Dean and Renshaw, pitchers for Cavendish and Tyler Farrar, were looking for position to pave the way for their leaders, when the New Zealander elbowed out in the wake of the Australian, who was progressing to his left, near the fences. Feeling closed off, Renshaw decided to fight his way through with three butts on Dean's shoulder. Not content with it, then he veered off course and slowed Farrar's acceleration. Cavendish clearly won. Mission accomplished for Columbia.
The jury did not sanction Dean, "who only tried to protect himself with his elbow so as not to fall", nor did they take the victory from Cavendish, who won fairly, but did expel Renshaw, "who has put the whole squad in danger." The decision was reminiscent of another similar case in 1997, when Tom Steels threw a jerrycan at Frederic Moncassin in full swing at Marennes d'Oleron. "This is a bicycle race, not a gladiatorial fight in the arena," explained Tour technical director Jean François Pescheux.
Six days before, Carlos Barredo and Rui Costa had come to blows at the Gueugnon goal, although they were only punished with a fine of 400 Swiss francs, about 300 euros. "They are different cases. The two of them damaged the image of the race, but Renshaw put the integrity of many cyclists at risk ", compared Pescheux.
Mark Renshaw, an experienced pistard, two-time team pursuit world champion with Australia, announced in June last year with a letter his retirement from cycling, after 16 years as a road professional, in which he achieved twelve victories and helped to get quite a few more. Sometimes with a clean header.
Photos from as.com