Ane Santesteban and Mavi García, assets of an exciting team that will face the super-elite in the tough Imola circuit.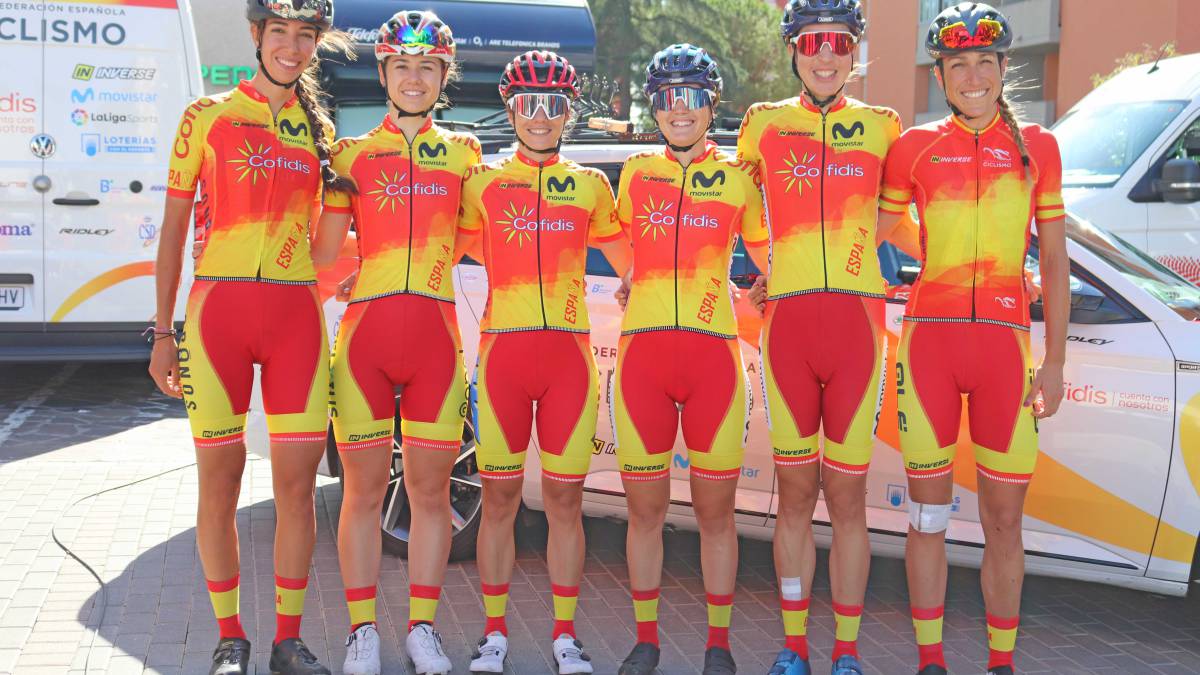 On the women's calendar, the World Cup continues to garner the greatest prestige. And in the Spanish National Team they know that there is no better way to seal that growth that has been sensed in recent seasons than with a World Cup medal this Saturday in Imola (12:30, Eurosport and Teledeporte). Something that Spain has not achieved in 15 years, when Joane Somarriba won the silver in Madrid in a time trial, the modality that has given the most success to the nationals on the road, with the bronze of Dori Ruano in 2001 and, above all, the Somarriba's own gold in 2003. The Basque cyclist also has the only medal, a bronze in 2002, achieved in the long-distance event, where a Spanish woman has never worn the rainbow.
The challenge of getting on the podium is ambitious and complicated, but the Spanish women are not giving up anything. A quality block in which two clear strengths are pointed out, Ane Santesteban and Mavi García, two riders who become top-10 in the great stage race of the calendar, the Giro. Santesteban, 7th, who will change his jersey next season (from WNT goes to Mitchelton) even affirms that they are facing "a great opportunity". "I am recovered from the Giro and the sensations are very good," he says.
"I am not satisfied with anything, I just hope that the body is fully recovered from my falls", analyzes Mavi, 9th in Italy, although somewhat limping from the incidents suffered in a busy season (he did Tour de Ardeche and Giro in a row), She is perhaps in the best year of her career in the ranks of Alé Cipollini: "The change has been good for me and it has helped me to know that I can be ahead with the best". This was demonstrated in Ardeche, with two stage victories and second place overall.
Two references accompanied by quality cyclists such as Gloria Rodríguez, Alicia González, Sara Martín and Sandra Alonso, whose mission will be to leave them in the best possible position when push comes to shove on a "very tough and elimination" circuit, 143 km with 2,800 meters of unevenness after giving five laps of a demanding circuit with two ascents in each one, Mazzolano (2.8 km with ramps at 13%) and Cima Gallisterna (2.7 with a long wall that reaches 14%). Ground for the big stars, such as Van der Breggen (winner of the Giro), the recovered Van Vleuten (defending champion), the Italian Longo or the Dutch Spratt, to shine. But the Spanish do not shrink, as the coach Gema Pascual assures: "I trust in top-10 options, even on the podium." It's girl time.
Photos from as.com