Giannis leaves the game with a worrying ankle injury
The Greek stepped badly on an entrance to the basket and his screams of pain scared everyone. He took the free throws, but immediately had to go to the locker room.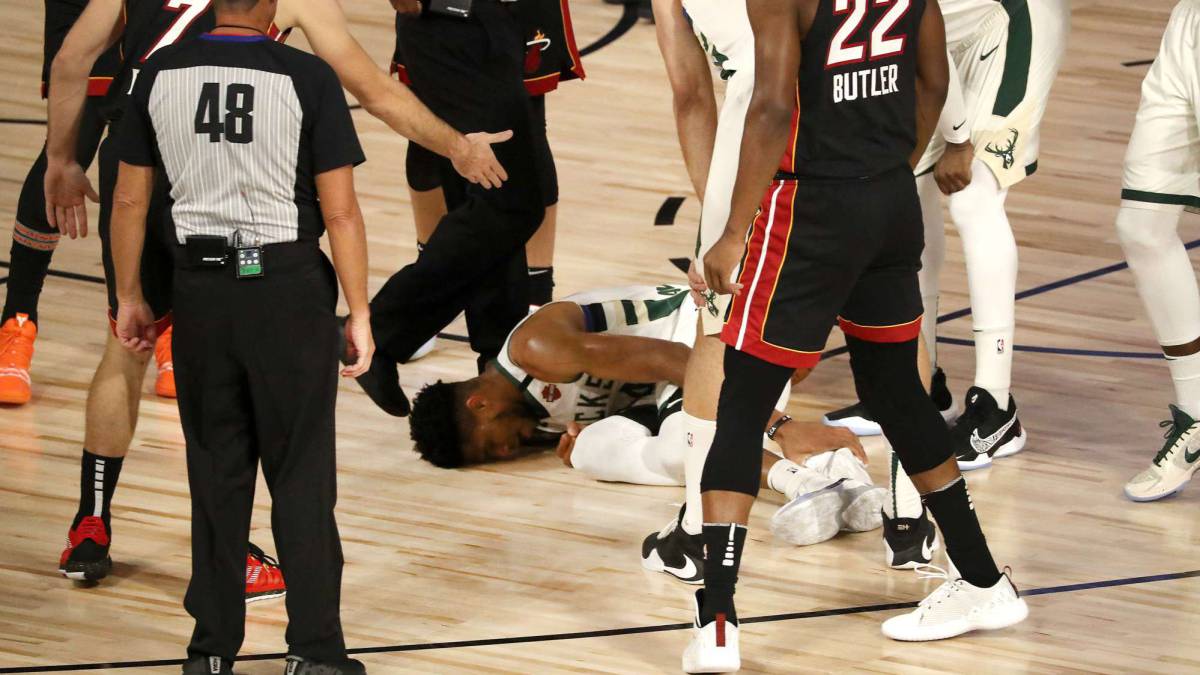 End of the Milwaukee Bucks season? Giannis Antetokounmpo probably can't help it anymore. The Greek was injured in Game 4 against the Heat and the injury could be serious if we take into account the player's reaction. The second quarter had just started and with the Bucks two down Antetokounmpo tried a basket tackle. When he put his feet on the ground again, he noticed a strange movement in his right ankle and immediately fell with his whole body and throwing his hands to his foot with screams of pain that were more than worrying.
The play was signaled with a foul that gave him two free throws. Despite the obvious difficulties to stay on his feet, the Greek took both shots, since if he had not done so he could not have returned to the game, according to the regulations. But the truth is that he did not do much more than that. He immediately went to the locker room, needing no help, but with a very pronounced limp and explaining to the Bucks doctor what he had felt when he fell. The gesture with the hands was clear: a very pronounced twist of his lower joint.
Photos from as.com