Switzerland was superior to the Germans and they drew a draw thanks to Widmer's goal, although they deserved more. Gündogan scored the only goal for the Teutons.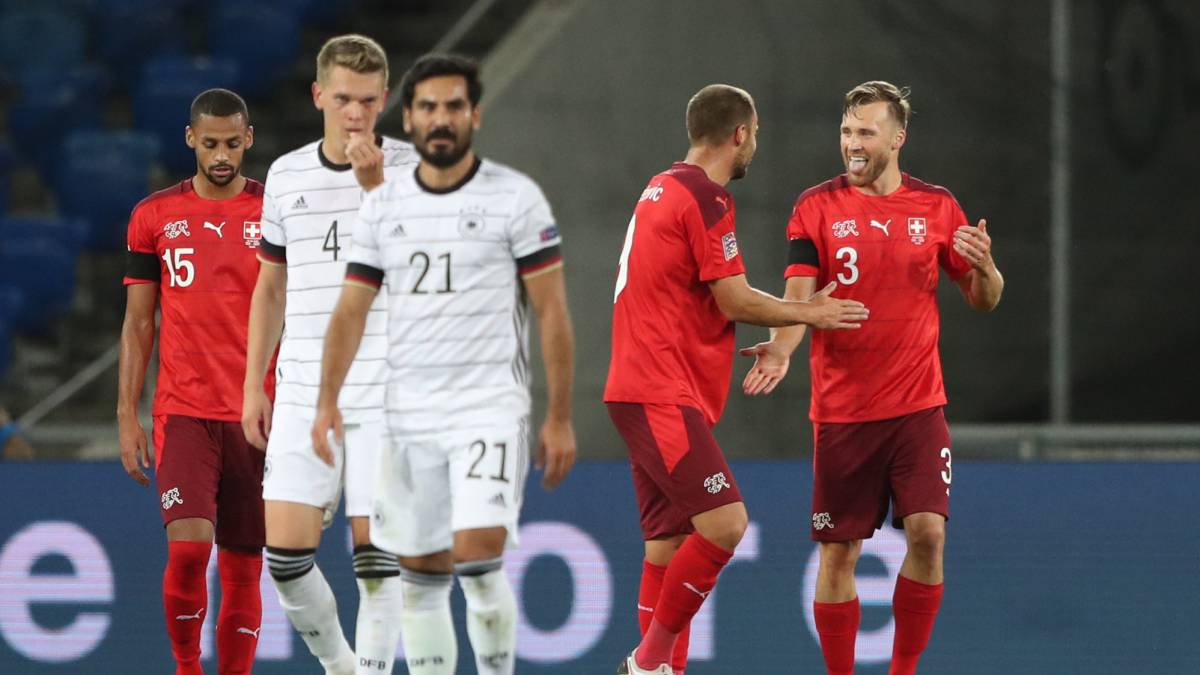 Many people expected a little red riding hood in Switzerland, so to wear red, but it happened as in the story, which turned out to meet a wolf. Of course, with more howl than fang. Luckily for Germany. Löw's men chased their rivals more than the other way around, who seized the ball. The locals were very superior and threatening. The defense of five from Germany was working continuously, only with the change of Ginter for Can with respect to the match of Spain, having to stop a great variety of gunners (Seferovic, Embolo, Xhaka, Benito, Widmer ...). No one was shy about trying Leno, the other novelty in the eleven, whose goalkeeper fulfilled in the first half. He was confident in Seferovic's continuous attempts and Benito's ill-intentioned passes that almost cost the Teutonic team some displeasure. But the Swiss lacked that in the first half, a little more teeth. That only grew after the break.
The Germans, faced with Swiss pressure, had a hard time taking off their corset and moving from the center of the field. Faced with the Swiss whirlwind, Germany also presented dynamite upstairs to replicate: Werner, Draxler and Sané. Although the cartridges arrived wet. Only Gündogan managed to exploit them, in which it was the second Teutonic occasion, where the media said something like "Less wolves, little red riding hood." A distant shot and close to the stick advanced his team after a quarter of an hour into the game. Few more arrivals had those of Löw in danger. A double chance by Draxler and Sané, which was canceled for offside and by Sommer, who was sensational, just in case, deflecting both shots. Werner was not much luckier either, who saw his shoe go high.
It was not the night of the nines. Let them tell Seferovic. The Benfica striker tried again and again and in every way. He lost a hand to hand with Leno, after a great assist from Embolo, the same fate ran with another pass filtered by Benito and cursed his aim with a shot that brushed the crossbar and a volley that went to the band instead of to goal.
In the second half the game became an exchange of blows, more fouls and more steals. Germany perked up and Draxler tried. But it was when Löw's team was more comfortable when they took the jug of cold water. One against Switzerland ended with an assist from Embolo to Widmer, who crossed the ball beating Leno. A goal that did not satisfy Switzerland and that could do more, but that tooth continued to be missing. Germany chains their second consecutive draw and gives Switzerland an oxygen ball in that fight for permanence in League A of the Nations League.
Photos from as.com