Forbidden to injure with 9 GGPP in just 11 weeks
After a start of five appointments in six weeks, the World Championship faces the highest concentration of races ever seen from the San Marino GP.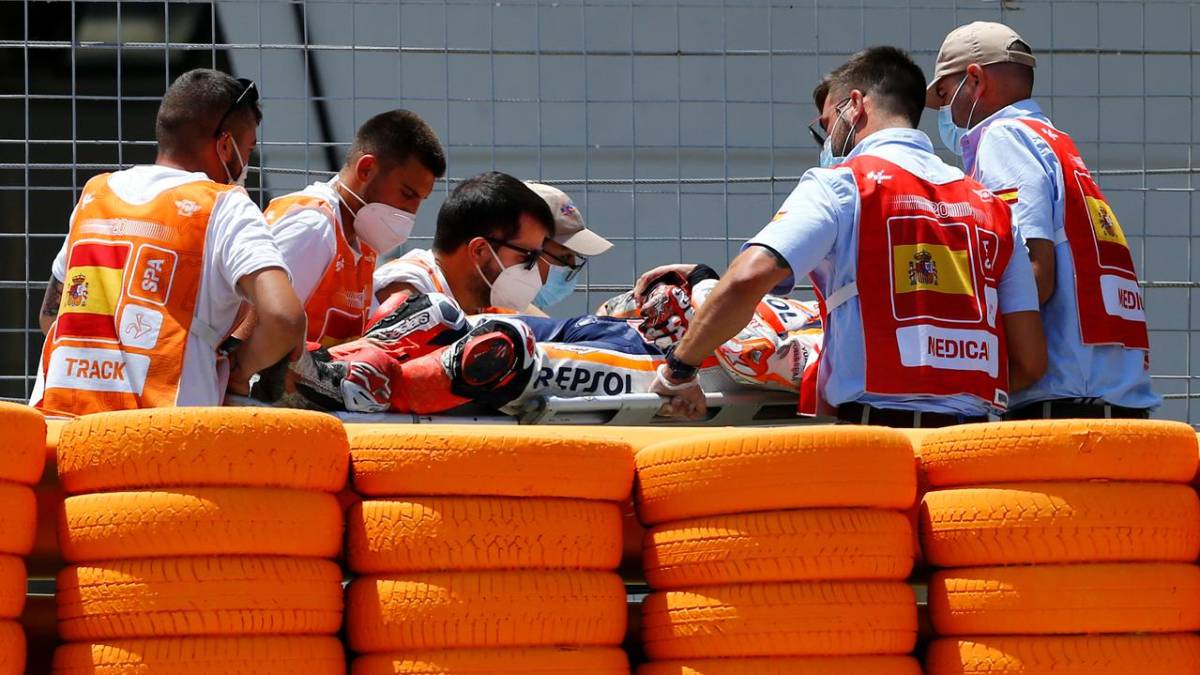 After a start of five appointments in six weeks (Jerez, Jerez, rest, Czech Republic, Austria and Austria), the Motorcycle World Championship faces from the San Marino GP that takes place this weekend at the highest concentration of races never seen in the championship. Between now and November 22, the program is fireworks: Misano, Misano, Catalonia, rest, Le Mans, Aragon, Aragon, rest, Valencia, Valencia and Portimao in Portugal. In other words, injury is once again prohibited…
That is something that Pecco Bagnaiai can attest to, who reappears in Misano after two races out due to a broken leg, and Marc Márquez, who, injured with a fracture to his right arm in the first MotoGP round, made an incredible effort for reappearing the following week, again in Jerez, and he had to land on that date and also on the following ones, because the plate with which they had fixed that fracture broke. That is something that his colleagues on the grid have in mind before getting on the bike, but only before, because when they get on it they continue to give it their all.
Quartararo was one of those who influenced his statements on Thursday that it was necessary to avoid injury but the leader, like the others, did not show any problem in facing this racing arreón. What's more, he said that the two-week break between the last one in Brno and this weekend in Misano had been long and that he missed getting on his Yamaha. Rossi, for his part, brought out the positive side that supposes that it only runs in Europe, because long trips are avoided and, above all, the can of jet lag every time you change continent.
Another example of the calm with which the riders face this challenge of 9 in 11 are the words of Dovizioso about it: "For me it is fine, it is not a big problem. Four days between races is enough to recover and be ready for the next appointment. This calendar is different, but you can adapt without any problem. "
The Italian, in any case, is the calm man, something that becomes evident again when he talks about his uncertain future. After his break with Ducati, he still does not know what he will do in 2021 and he does not seem to alter that in the least: "At this moment I have nothing tangible on the table, there is no news. We have to wait and I don't have to make a decision right now, I'm focused on this season and we'll see what happens ".
Y added in this sense: "For next year we will see. I made the decision for very clear reasons and I know very well what I need to be competitive in this category. We'll see when I have something on the table, I don't want to run to run. I feel very open and as I have already said I have nothing clear for the future at this time. Probably in the next month something will come out and then we will see and decide, but I have to be very clear about it. "
Photos from as.com