Firm defense of Puig after asking Honda for his head
Dennis Noyes has highlighted the work of the Spaniard at the head of Respol Honda: "It seems very unfair to say that you have to kick him out," says the American.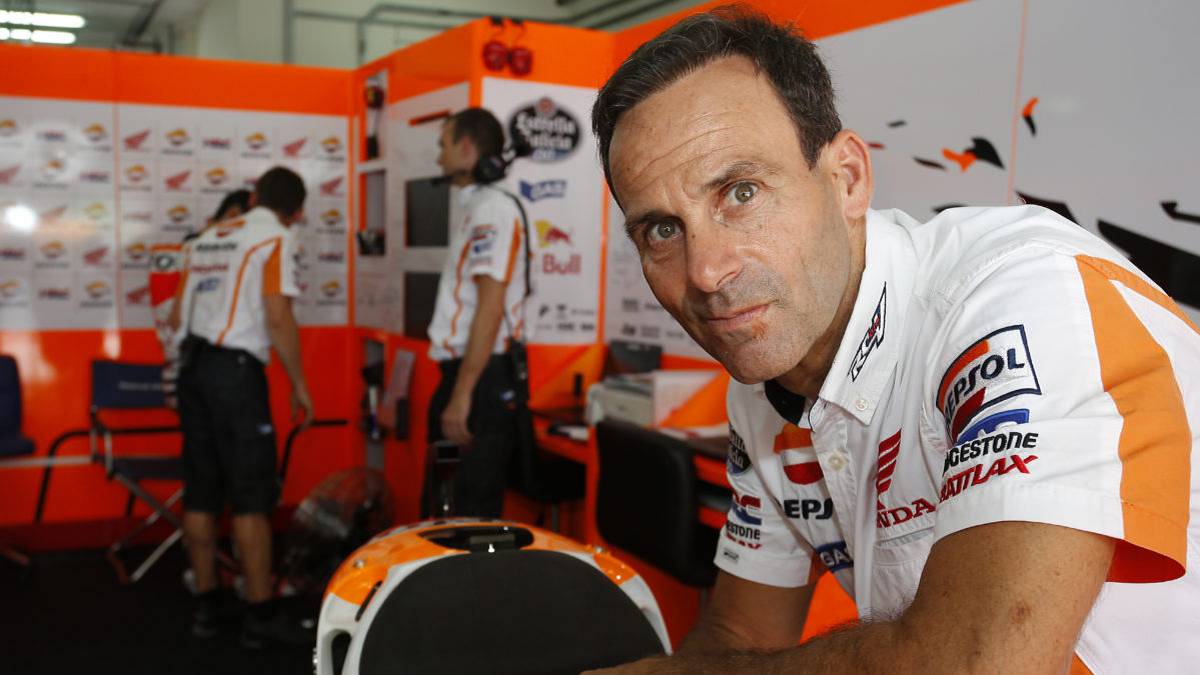 "Alberto Puig should be thrown out, seeing the results, everything that he has screwed up and everything that is happening. The first head that should be cut off is his." This was the harsh recommendation that Carlo Pernat made this Monday to the HRC senior officials after asking him in a 'GPone' video blog about the serious sports crisis that the golden wing factory is going through in the 2020 MotoGP World Championship.
A blunt request that has had a firm response from Dennis Noyes. The Spanish champion of Resistance and one of the most prestigious and popular journalists of the championship has come out in defense of Alberto Puig on 'Radio Ocotillo' stating that it is very unfair to demand the dismissal of the first Spanish winner of the GP of Spain in 500cc for a series of events that have nothing to do with him.
"Alberto Puig joined Honda at the beginning of 2018. I think the decision to fire Dani Pedrosa was imposed by HRC, they wanted to have a plan B. They wanted a rider for the future and they wanted to sign Zarco. In search of that replacement he appears a three-time world champion like Jorge Lorenzo who offers himself to Honda. Nobody can say no to Jorge Lorenzo. And Honda signs Lorenzo to have a second winning rider. Due to circumstances, Lorenzo retires at the end of the season. And what Does Honda do? As there are no free riders, the logical thing was to turn to the Moto2 world champion, Álex Márquez. This season has been conditioned by the pandemic. So we must say that the sports director must be fired, due to a series of calamities that do not they had to do with him, it seems very unfair to me, "says Noyes.
A version about the departure of Dani Pedrosa, who in the past Pernat has used on more than one occasion to attack Puig, which Lucio Cecchinello has wanted to grant truth in 'Sky Sports Italia' to make his particular allegation towards his counterpart in the Repsol Honda: "You probably need a higher level test rider. Pedrosa made his choice. Alberto Puig made him an offer, but Dani needed a change of air."
It should be noted that after six races held in the premier class, the champions not only have not yet uncorked the champagne from the podium, but are also last in the team championship 112 points behind the leader, the Petronas Yamaha SRT. A laborious situation that does not look like it will improve in the short term, since the return of Marc Márquez is not set until the end of October or the beginning of November.
Photos from as.com