Ferrari does not give up 2021
Camilleri hopes to take advantage of "looser" regulations and Binotto confirms improvements in Sochi, all thinking about next season.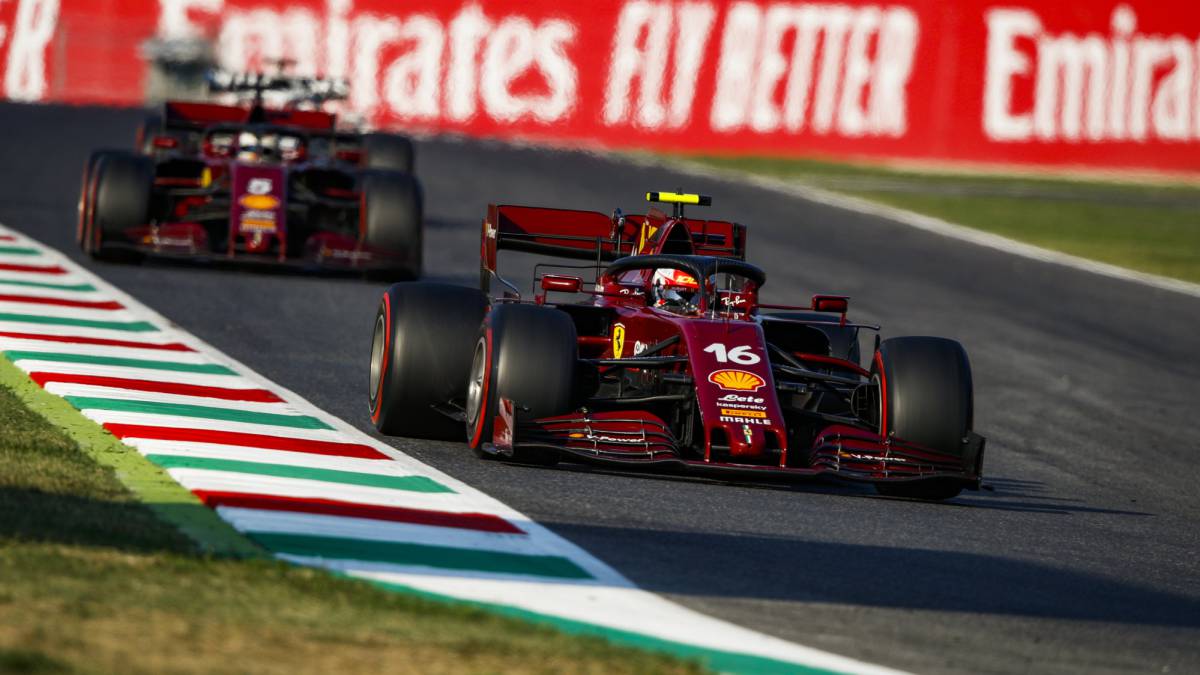 Mugello was a nice Formula 1 tribute to Ferrari until the start, when Leclerc reached third place. From then on, arms akimbo from the tifosi every time the Monegasque lost places against Stroll, Ricciardo, Albon, Norris ... little SF1000 the day they reached the thousand grand prizes. But they work for that to change, at least, next year. Louis Camilleri, CEO of the Italian firm, wanted to explain: "We are in a hole now, we know, it is a consequence of several factors. But everything you say will seem like an excuse and we do not want excuses. What matters is to focus on the problems we have and work hard, with determination to get back to where we think we should be fighting. "
The Italian leader does not set deadlines, but does not erase 2021 entirely: "Being realistic it will be difficult in 2021. F1 is about finding time, on the track and in developments. There is no magic wand. It will take time. Although I hope with more flexibility in the 2021 rules we can get out of where we are now. Hats off to Mercedes, they have done a fantastic job. We will see if 2022, with a new regulation, resets this situation. " In this regard, Binotto confirmed that Vettel and Leclerc will bring improvements in Sochi aimed at next year's car: "They will be small improvements that will not change our situation. We lack pace in the races and we are aware that we are degrading the tires a lot," other teams are not as aggressive. We have to review the project, especially thinking about 2021 ".
On the thousand races, if he had to choose the most special era, he is clear: "The cycle of Michael Schumacher because he represented the main sponsor (the tobacco company Philip Morris) in those years. And personally, Monza in 2019 because he was more involved and it was a special race, the first time we won at home after ten years (with Leclerc) ". "1,000 races are worth celebrating. Ferrari and Formula 1 are united, it is impossible to imagine one without the other. We have always been there. History generates passion, but we are thinking about the next 1,000," he underlines.
Ovation to Carlos Sainz at Monza
It was not a satisfactory GP for Ferrari (Leclerc was 8th and Vettel, 10th), nor for its future driver, Carlos Sainz, who left after a dangerous accident on the highlight. When the Madrilenian got out of the car, he received an important ovation from the fans in the main stand, several hundred. They already recognize him as a Ferrarista, which has happened during the two weeks in Italy.
Photos from as.com