Ferran: "Pep was the right one to help me improve"
The former Valencia player gave an interview to 'Sky Sports': "It is not easy to leave a place that has been your home for 12 or 13 years. You have spent your whole life linked to it."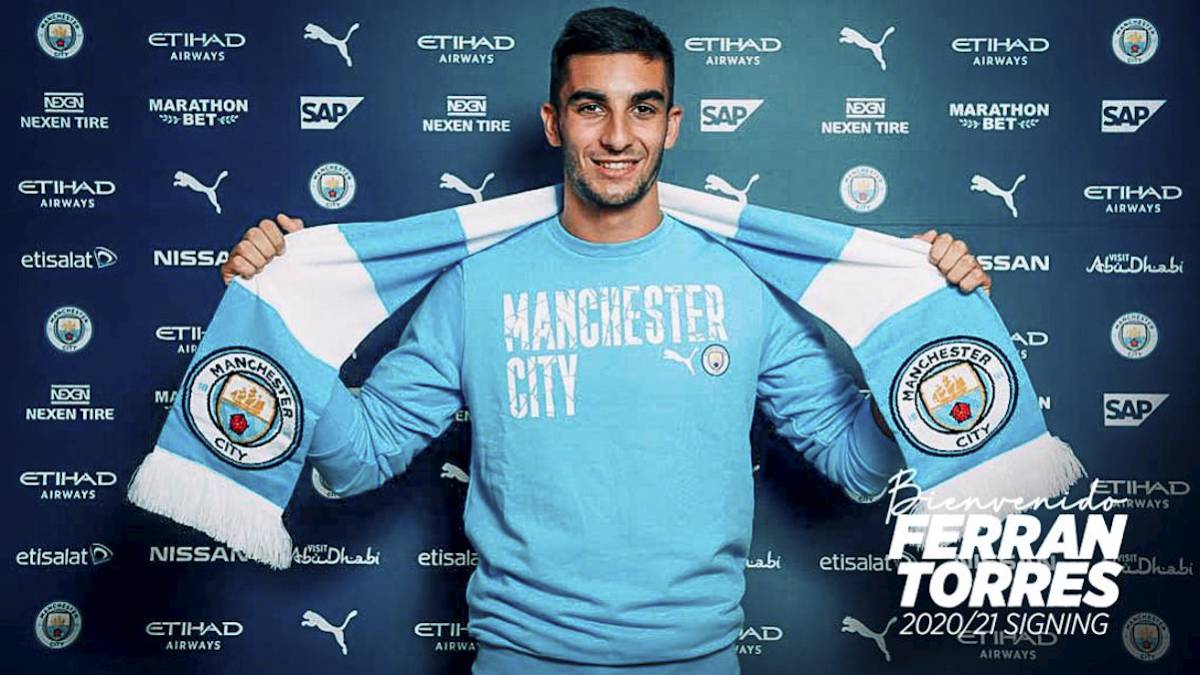 The Spanish midfielder of Manchester City Ferran Torres is clear that he is "capable" of becoming a starter in the English team despite his youth and the quality of the 'citizen' squad, and also recognizes that the figure of Pep Guardiola was important for take the step of leaving Valencia. "I am an ambitious player and I know that I am capable of becoming a starter. I will work hard to achieve it," Ferran Torres assured in an interview with 'Sky Sports', where he acknowledged that he already knew that a squad was going to be found with "many very high-level players ". In this sense, he already realized in person in the first training that there was "a lot of quality."
"I hope to be at that level soon", wished the international, who praises Belgian Kevin De Bruyne, "a magnificent player, world class". Ferran Torres also wants to work alongside Pep Guardiola, "a coach who knows how to get the best out of each player." "I am young and I think I have a lot of room to improve, so I thought he was the right man to help me with this. He wants me to play my football and get numbers in terms of goals and assists," he remarked.
In any case, the Valencian knows that "English football is very different from football in Spain because it is more physical." "But that's a style of play that suits me better and I think I'm going to adapt quickly," added the international, who will wear the '21' left vacant by David Silva, whom he met at Valencia when he was a youth squad. and the canary was one of the players he "most" admired.
The Valencian youth squad is equally positive that he made his debut with Valencia very young. "It makes you see life and approach things differently, I think I'm a bit more mature than many players my age," he said. "Of course, it is not easy to leave a place that has been your home for 12 or 13 years. You have spent your whole life linked to it, but each player has to look at what is best for him and I thought what is best for me. It was to come to this great club and continue to improve with Pep and these teammates, "he added about his departure from the Turia capital.
Photos from as.com