Fernández points back to the podium after leading another Friday
The Spaniard was the fastest of the first day with the morning time, because in the afternoon Suzuki led without lowering his 1: 42.501.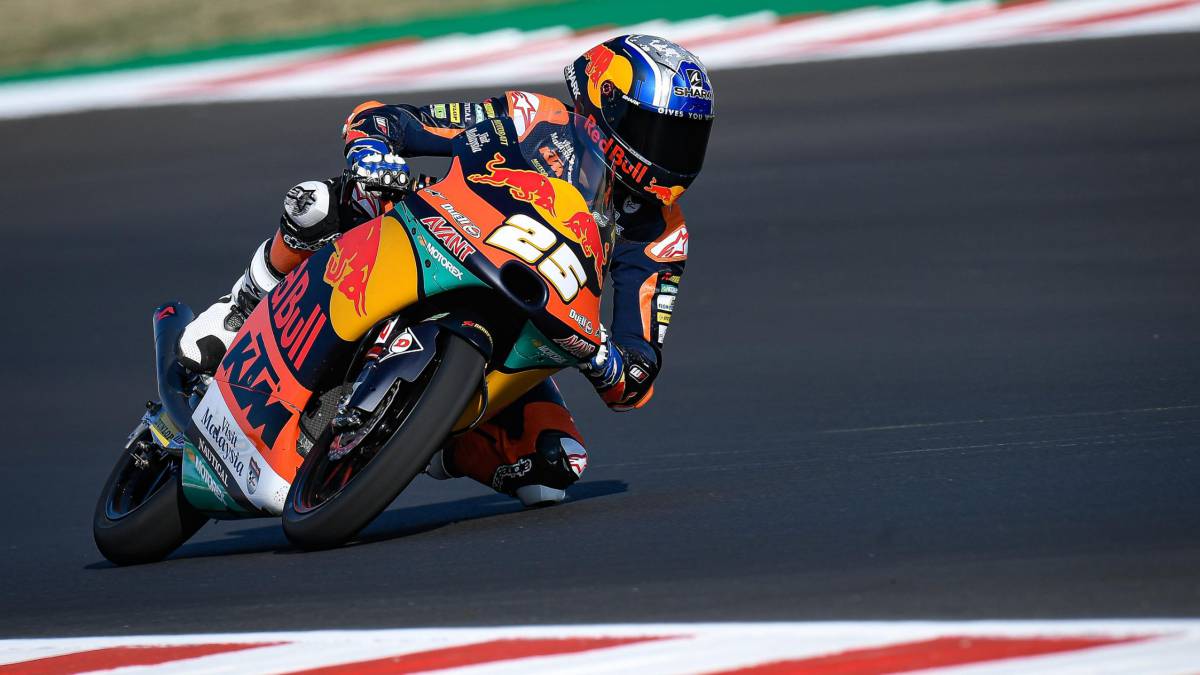 The day will come when Raúl Fernández will debut on the Moto3 World Cup podium. It could well be at this San Marino GP that he started leading on the back of his KTM. It is not the first time he has done it and the Spaniard could be considered the champion on Fridays, but he still has to finish on Sundays, when push comes to shove, in the race. He will end up doing it and, for now, the most important thing is that he does not give up on the effort.
The one from Red Bull KTM Ajo led with the morning time (1: 42.501), because in the afternoon the best time was set by Suzuki but without improving the Madrid's. Thus, the first day for Moto3 has ended in the Marco Simoncelli of Misano with Fernández in front and followed in the combined by Rodrigo, who suffered a fall without consequences at the end of FP2, to 0.234. Next, Suzuki, Arenas (leader with 25 points of advantage over Ogura, which is another of those who went to the ground), Migno, Vietti, McPhee, Sasaki, García, Masiá, Foggia, Salac, Fenati and Ogura, who closes the first 14 places with provisional direct access to Q2.
It should be noted that there have been nine drivers who have lost ten and fifteen minutes, depending on the case and due to recidivism, being penalized by the Panel of Stewards for riding excessively slowly at some point during FP1. Those sanctioned were Arbolino, Dupasquier, Foggia, García, Masiá, Öncü, Pizzoli, Toba and Yamanaka.
Photos from as.com