Fernández leads with the morning clock and Masiá in the afternoon
Although the asphalt temperature rose in FP2, nobody could with the morning time and there were many falls due to the wind.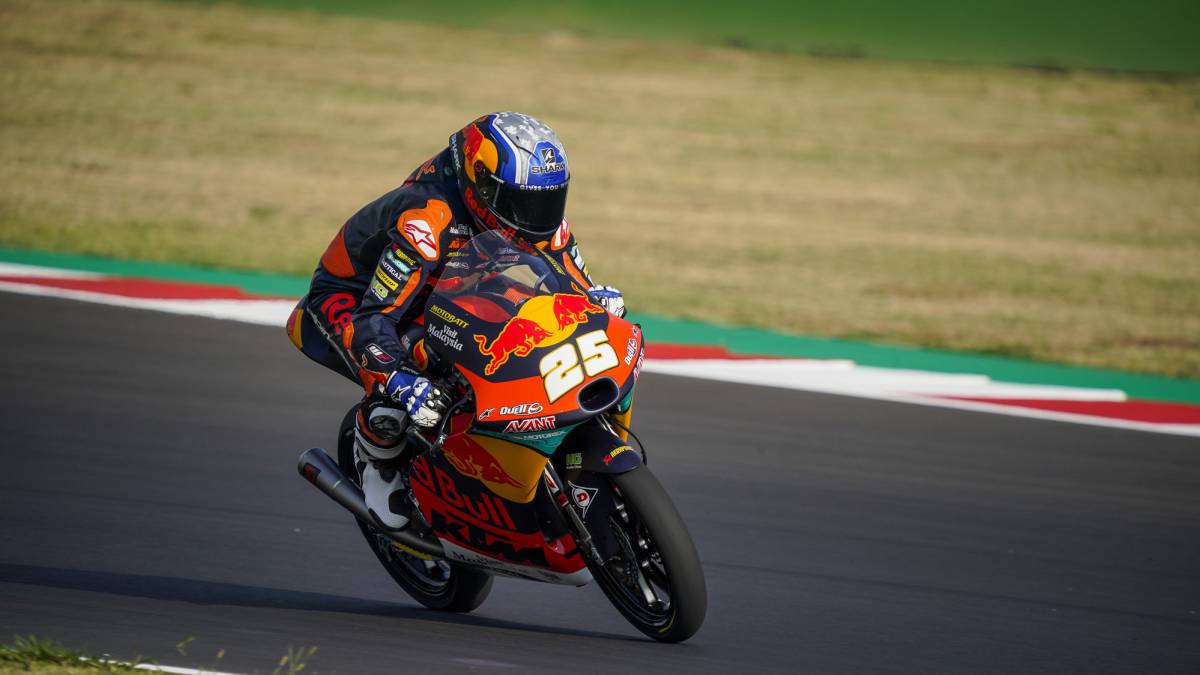 Although the asphalt temperature for Moto3 rose in FP2, no one could beat the morning time set by Raúl Fernández as the fastest in FP1, which was ultimately the fastest of the day. And it is that the wind made the pilots of the small class have a hard time, and not only because of the sustazos of the mentioned Raúl and Yamanaka but because of the many falls that there were. Rodrigo, Vietti, McPhee, Nepa, Arbolino and Pizzoli can attest to this, with several outlets per ears, with a cold wind chilling the tires.The Spaniard from Red Bull KTM Ajo was followed by Jaume Masiá in the combined of the day, which was the fastest in the afternoon. The Valencian was 0.281 behind from Madrid and after him the first 14 places remained until closing the first 14 places with provisional direct access to Q2 Fenati, Arbolino, Binder, McPhee, Arenas, Antonelli, Tatay, Toba, Rodrigo, Salac, Migno and López. The latter is more inspired this weekend, the same as the rookie Tatay, the result of being on a circuit of which he is known.
As for those who fight the most for the title, Arenas has taken it easy in the second session, perhaps because he saw so much fall, and his seventh place in the combined is well ahead of the 23rd with which Ogura, his most immediate pursuer at two points distance
The other Spanish in the category: Alcoba 16º, García 17º and José Julián García 27º.

Photos from as.com