The World Championship makes its debut on the Tuscan track, with very high speed corners and no data. The challenge will be repeated in another five circuits in 2020.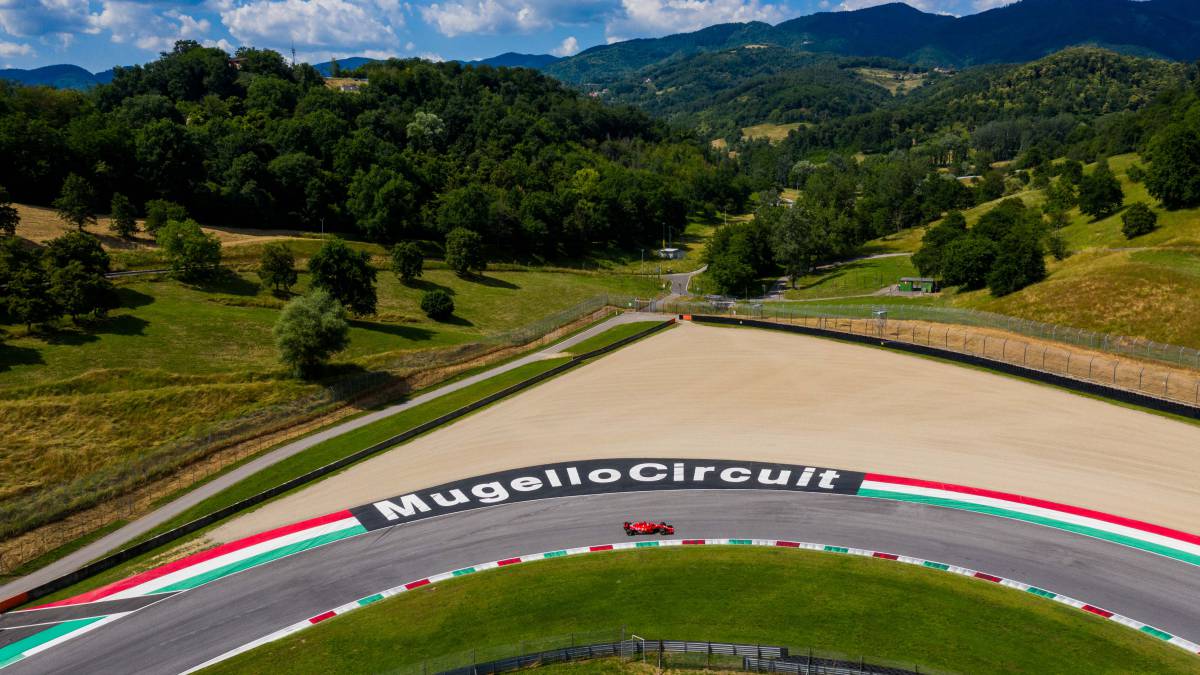 Mugello and its surroundings seem like the perfect setting for a Formula 1 race, so this Tuscan GP, an emergency solution to the pandemic calendar, has some historical repair. One of the great European circuits, a temple of Italian motorcycling and owned by Ferrari, will host the Grand Circus for the first (and perhaps last) time this weekend and there will be around 3,000 fans in its stands.
In recent times, the few tracks that have been incorporated into the World Championship had a lot of exotic fate, petrodollars or Hermann Tilke designs and little of classic motorsport. The opposite is true here: from 1914 to 1970, with its heyday during the 1920s, the dangerous mountain roads that link Scarperia, Borgo San Lorenzo or Firenzuola hosted competitions for daredevils. The logical evolution drove this high-speed circuit that combines deep corners with unevenness that bristles the skin or an endless straight on a route of 5,245 kilometers. It will not leave spectacular overtaking apart from those that occur in the San Donato braking, but the speeds developed by modern F1s promise a spectacle comparable to emblems like Suzuka and Spa. He is not a complete stranger to F1, in 2012 some tests were held during the season that left the drivers speechless, but the references for the teams are minimal and that can make a difference during the weekend: there is no data or telemetry , neither precise simulators nor much less sensations. Only two teams have recently shot here, in June: Ferrari, with Vettel and Leclerc at the controls of a SF71H (from 2018) and Alpha Tauri, with Gasly and Kvyat, on a filming day.
It would not be a surprise if some great started off with a changed foot or that some little one was particularly in tune. Better get used to running blind. In the remainder of the 2020 season there are three new circuits (Mugello, Portimao and 'Bahrain 2') and many others that have not been visited in the last five years (Nurburgring, Imola and Turkey), which non-hybrid F1 does not know, and This may determine the second half of the 2020 campaign. For comparison, in the last decade, only five new events have entered the calendar.
"It will be a very physical circuit"
"It will be hard on the wheels and very physical on the drivers. It is unique, it does not look like any other track and the speed will be very important. Maybe there will not be much overtaking, but it will be fun for us" says Verstappen. On paper, the circuit benefits a total car like Hamilton and Bottas's Mercedes because a lot of downforce is required to tame speed through chicanes and deep corners. The logical thing is that Racing Point (a copy of the champion in 2019) performs well, better than in Monza or Spa. Red Bull is always a mystery and McLaren arrives with enthusiasm after Sainz's second place at Monza. Ferrari concludes the painful triplet with a GP in honor of its 1,000 races in Formula 1. In a disappointing season in Maranello, at least they will have to thank them for their willingness to finally meet Mugello in the World Championship.
Photos from as.com