"Maverick? Either he's a snake or his heart doesn't work."
Jack Miller jokes about the low heart rate Viñales had in FP2 at the Styrian GP: "While I was at 160, he was going at 120."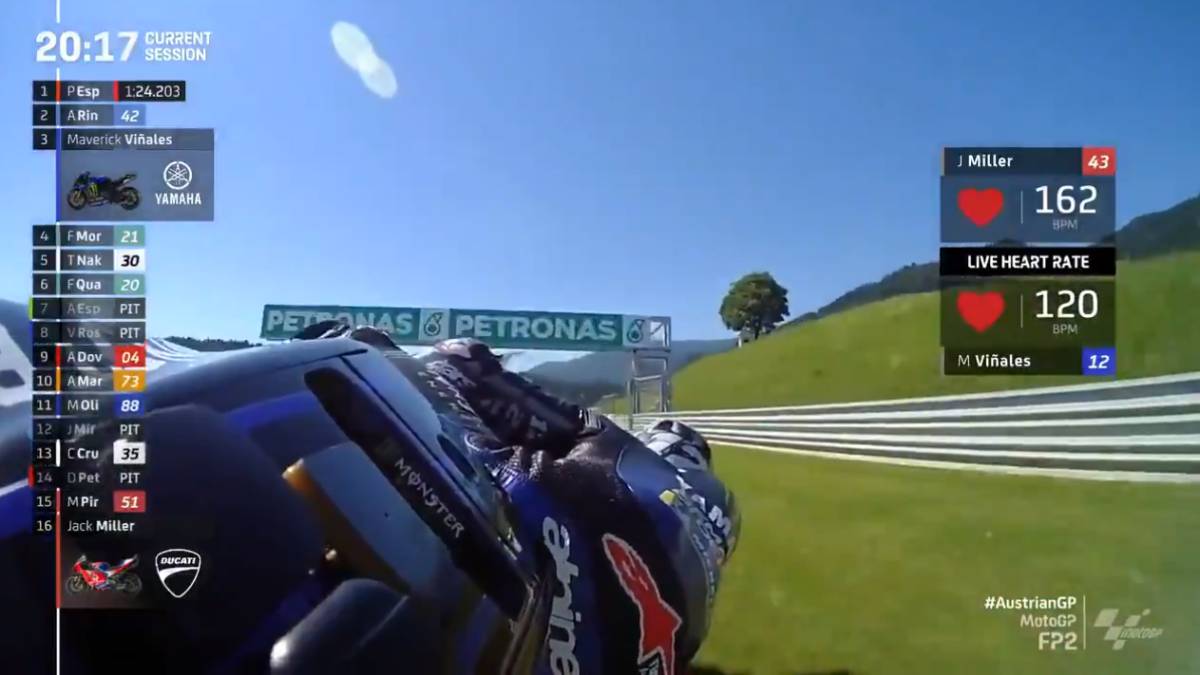 There are countless current topics about the 2020 MotoGP World Championship. Marc Márquez's injury and recovery, Yamaha's reliability problems, the future of Andrea Dovizioso ... A long list where, from this Monday, we could include a low heart rate by Maverick Viñales.
Maverick, who was used as a guinea pig for the championship during qualifying for the 2019 Japanese Grand Prix to test a system that allowed a pilot's beats per minute to be measured in real time, was again used as a reference in this matter to perform a comparison with Jack Miller during Free Practice 2 of the 2020 Styrian Grand Prix.
A great disparity of heartbeats between Spanish and Australian that Miller wanted to highlight in 'Crash.net', pointing out, in a joking tone, that the Yamaha rider can actually be a different species from the human being: "I don't know that he can be Viñales. Either he's a snake or something like that or his heart doesn't work (laughs). I saw the comparison and while I was at 160 PPM, he was going at 120 or so. I'm sure my heart was not at maximum while doing those laps. I have never reached 200, I think the maximum I reached in a test about three years ago was 199. When I'm training, my heart rate is around 175 or 180. I think the maximum peak was 188 ".
Similarly, the PRAMAC Racing driver highlighted the start and first laps of a race as his high points, as well as he did not miss the opportunity to remember the greater power of the GP20 compared to the YZR-M1: "At the beginning of the race, with the red light, is my high point. And if I'm fighting in the first laps I also have it in style. Afterwards, more or less, I stabilize it at around 160. As I say, it's not that I'm going With the water up to his neck, it's just that Viñales is a bit of a snake. He's not like me. Besides, he has a bigger engine and fewer revolutions! (laughs) ".
Photos from as.com