Ecuador of the World Cup with four drivers in four points
Of the top poker, Quartararo was the one who added the most last year in the circuits that remain to be visited, 59 by Dovizioso's 53, Maverick's 23 and Mir's 21.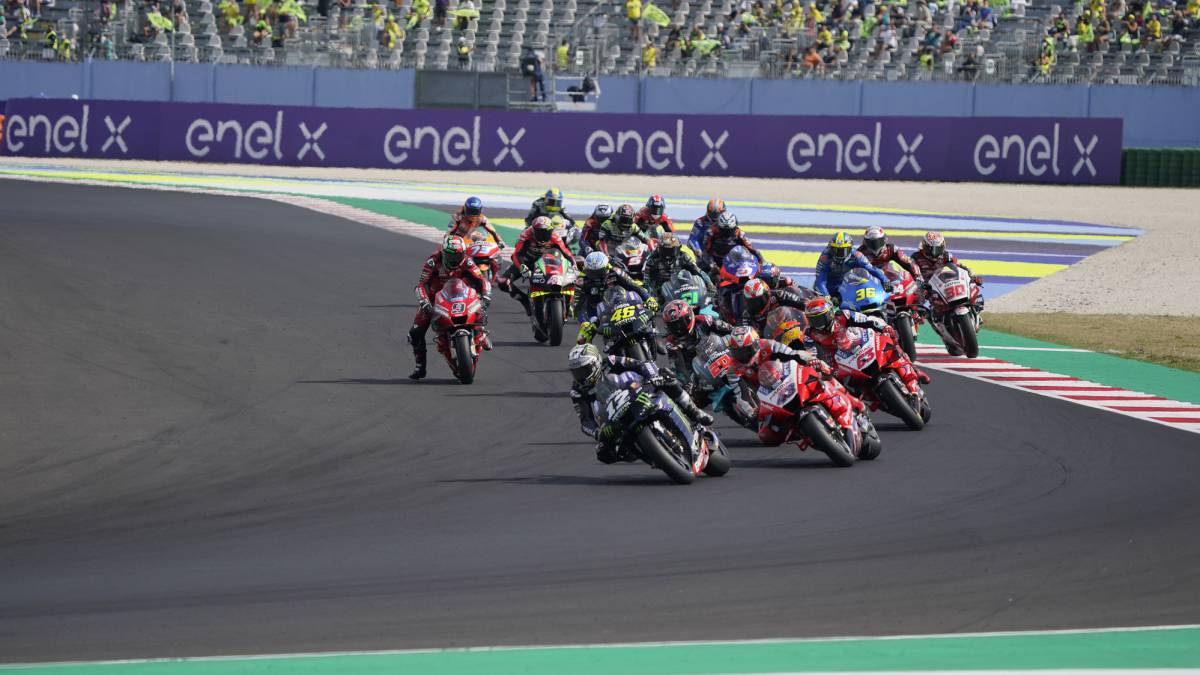 After the first seven races of the MotoGP COVID-19 season, the second half of the course begins, with another seven appointments ahead and with the first four heads in a four-point scarf. Dovizioso leads with one point more than Quartararo and Maverick, tied on points for second place, and four more than Maverick. And although the year is being crazy, full of unexpected results, a review of what happened last year in the circuits that remain to be visited says that, of the four leading, Quartararo was the one that added the most.
Evidently, the circumstances are very different this year than in the past, because the seven races that still have to be contested in the premier class will only take place on four circuits. There will be doubles in Aragón and Cheste and only one in Catalonia (this weekend), France and Portimao, which will debut on the calendar and close the championship. Before going to the Portuguese track, the factories will have the opportunity to ride there with their test teams and riders with street bikes, to get an idea of what awaits them on the fun Portuguese track, with its impressive ups and downs. , old school.
That said, the table that accompanies these lines shows the results that Dovizioso, Quartararo, Maverick and Mir obtained in 2019 in the four circuits that will be visited again in this second part of the championship. In that ranking, Quartararo leads with 59 points, followed by Dovizioso with 53, Maverick with 23 and Mir with 21. And it stands out that none of them was able to win then, with two second places from the Italian (in France and Aragon) and another two second from the French (Catalonia and Valencia) the best results of this poker that feels threats everywhere, because the first ten of the general are in only 26 points. Let's see what happens, to begin with, this Sunday in Montmeló.
Photos from as.com