Durant explains why the Knicks couldn't care less
The player says that it was never in his mind to play in the Big Apple: "In Brooklyn we focus on basketball. Not the Mecca of Madison or all that shit."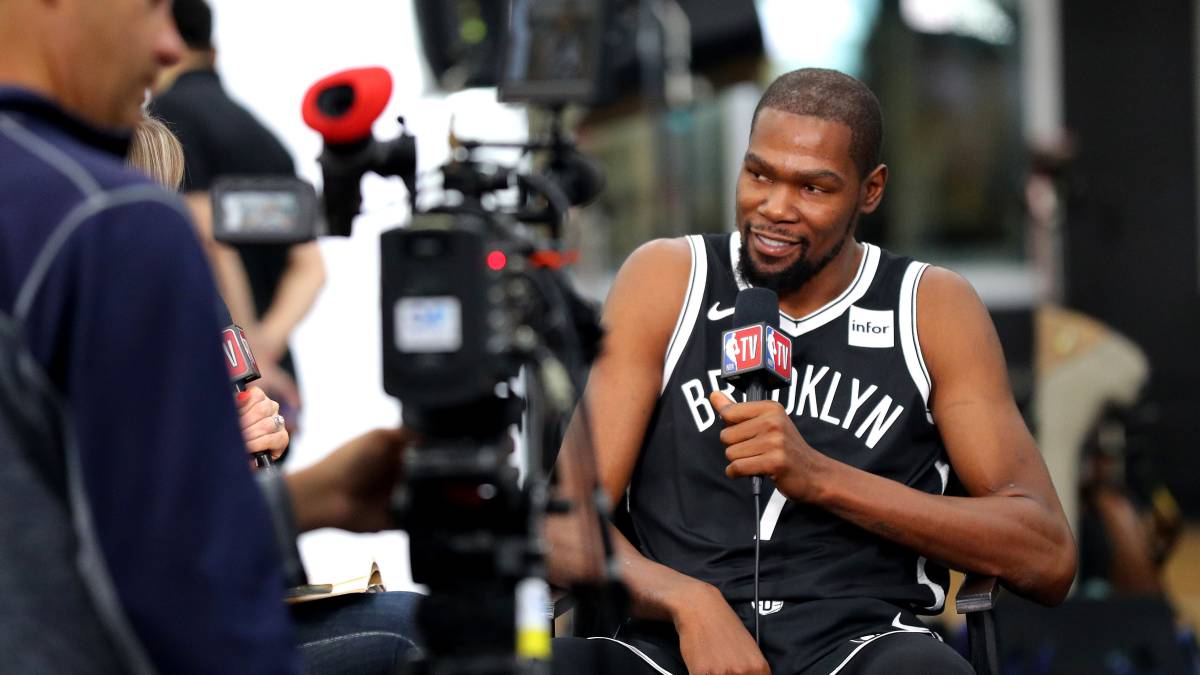 For most of the past season, Kevin Durant's future was one of the most talked about stories. Everyone was debating whether he would stay with the Golden State Warriors or change teams in free agency. Ultimately, his decision was to go with Kyrie Irving to New York, but not where many expected. The forward ended up in the Brooklyn Nets instead of the New York Knicks, despite multiple reports that for months had placed the Big Apple franchise as a possible destination for Durant.
How strong would the rumor be that even now, more than a year after the player signed with the Nets, he is still being asked if that Durant-Knicks union could be real. Well, in case anyone was interested in knowing, the forward has made it very clear in the JJ Redick podcast. Asked if the Knicks were really an option for him, Durant has thrown this possibility to the ground, speaking not very well of one of the NBA's historical franchises: 444 444
"No, I never planned it, to go to the Knicks. That was just what the media published ... I think the media just publicized it and wanted to create so much drama around our team and around me that they invented this from the Knicks. Around February I was already thinking that I didn't want to be the savior of the Knicks or New York. I didn't care about being the king of New York, that never touched me. I didn't mind being on Broadway or that shit, I just wanted to go play, come home and chill. So I thought that's what Brooklyn embodied and I did want to live in New York, so Brooklyn was my main target: laid back, low profile, all black ... We're quiet We just focus on basketball. No show when you come to our games. Not Madison Mecca or all that shit. We're just going to set up and build something new in Brooklyn. I felt that way in February, before March and then, once the free agency arrived e, the time has come ".
"With Nash I'm like a student"
Durant didn't just talk about the Knicks. They also asked him about his new coach, Steve Nash. The two-time league MVP was named the Nets' new manager in a decision that shocked the entire NBA world. Nash has no coaching experience since retiring in 2014, but he did work last season as a player development assistant for the Warriors. There he met Durant and it seems that the relationship with the star is going to be quite easy thanks to the time they spent together: "Every time I was in the gym with him I was like a sponge. I look forward to working with him. I always feel like a student of the game. Someone who has experienced so much and played in different eras, I'm looking forward to teaching me a few more things about it, "explained Durant.
Photos from as.com