Dragic: "I'm just as good as I was at EuroBasket with Slovenia"
The Slovenian, now retired from his national team, compared the sentiment of his second win over the Celtics to that of 2017.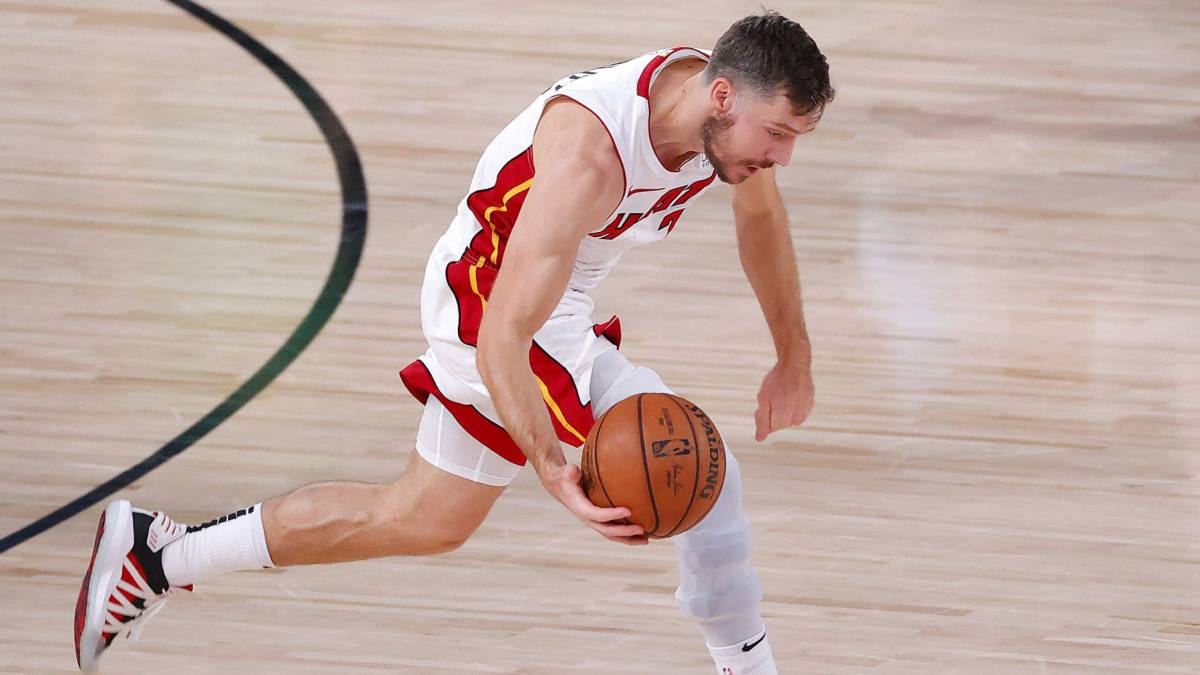 The veteran Slovenian point guard Goran Dragic, who three years ago enjoyed the great triumph of the Slovenian team in the EuroBasket, where he was proclaimed champion, said that the second victory (106-101), achieved this Thursday by the Heat against the Celtics in the second game of the Eastern Conference finals, it left him the same feeling. "It feels just as good," said Dragic, who finished the game with 25 points, including nine in the fourth, and dished out five assists. "It has been a great day," he defined.
The Heat's victory leaves them with a 2-0 lead in the best-of-seven series, and it came after rallying from a 13-point deficit.
"We are the guys who like to make comebacks at the end of the game," commented guard Jimmy Butler, who scored 14 points, including the two personnel shots with seven seconds remaining until regulation time ended and which they assured victory.
For his part, forward Jayson Tatum, who finished with 21 points, acknowledged the frustration within the team. "We are frustrated. But that is team sport. We are not supposed to be happy that we are down 0-2. But that is nothing out of the ordinary. I am only talking about the game," Tatum said. "It's great that we reacted that way and I'm sure we will do better in the next one."

Photos from as.com