Dovizioso and KTM: this was the story of a failed signing
Pit Beirer, director of the Austrian brand, explains the reasons why they did not reach an agreement with the world runner-up.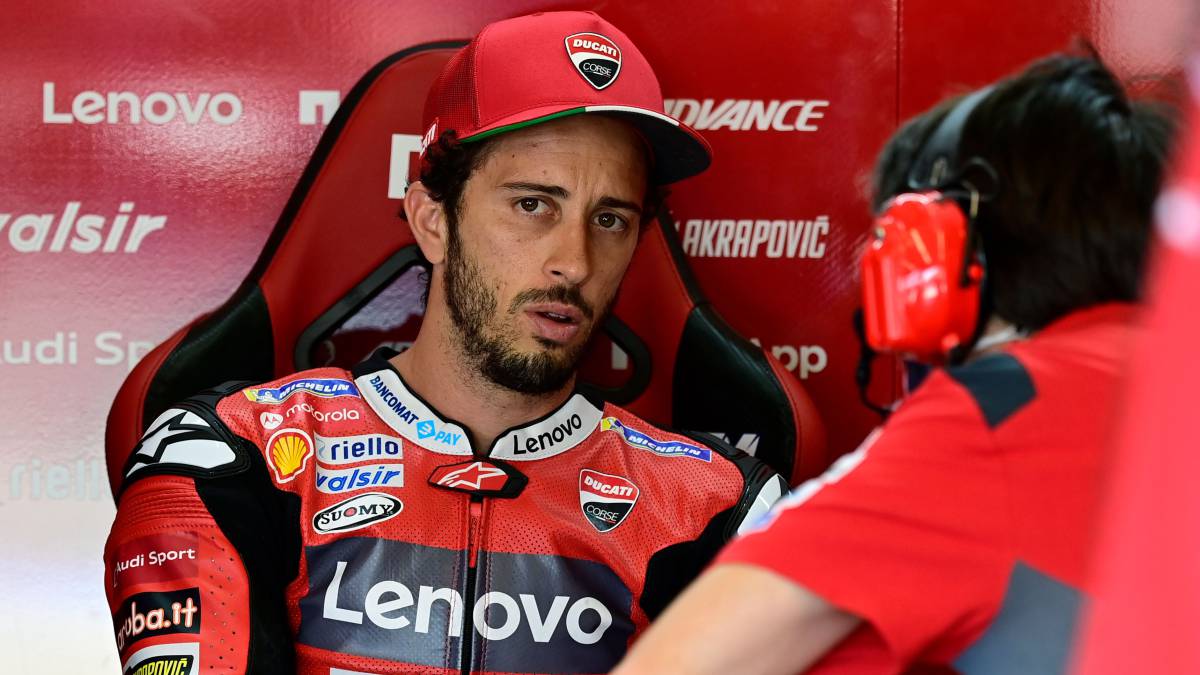 The cold war between Ducati and Dovizioso will come to an end with the departure of the Italian rider after eight seasons at the home of Borgo Panigale and three runners-up. Considered by many the only one capable of standing up to Marc Márquez, authorized voices from the 'paddock' such as Casey Stoner, Valentino Rossi, Pol Espargaró or Joan Mir, showed their astonishment with this decision, describing it in many cases as a "great mistake". The most notorious divorce of MotoGP has left the two parties in a very weak situation: Ducati runs out of room to sign a rider with the talent and experience of the former HRC, and Dovizioso sees all the great seats of the World Championship already they are busy. With Aprilia parked by its weak performance, KTM could have been a great option for Forli's, but the negotiations did not come to fruition.
Pit Beirer, KTM sporting director, has explained in an interview with 'Sky Sport Italia' the reasons why Andrea Dovizioso did not finally sign with the Austrian brand, pointing to the economic pretensions of the pilot and his agent as the main stumbling block of the negotiation: "It hurts a bit to see this situation. Dovizioso is an incredible pilot and also a friend. We spoke two months ago. We all loved him. On the one hand there were the requests of his agent, and on the other the possibilities of the company. We have to forget that there was great pressure due to COVID-19 and we had to reach an agreement that did not harm anyone ".
Andrea Dovizioso's agent, Sergio Battistella, wanted to respond to these statements, qualifying Beirer's words and adducing a joint responsibility between the two parties: "Pit told things as they happened. Not so much in terms of flexibility on our part, although in perspective I admit that we could have been a little more flexible. But I think it was a mistake on both sides, because at that time no one knew how COVID would end and if we would return to racing. Brands had to deal with this situation and not there was flexibility on either side, so we did not reach an agreement. As Pit said, it hurts, because in perspective we could have reached an agreement, but that context was different from today. From now on, we will analyze all the projects that propose. We still do not have any concrete proposal in hand ".
Finally, the one chosen by KTM to replace Pol Espargaró's departure to HRC was Miguel Oliveira, current pilot of the factory's satellite team and brand-new winner of the Styrian Grand Prix. The Portuguese will be accompanied by Brad Binder and Dovizioso's seat in Ducati seems like a thing of three: Pecco Bagnaia, Johann Zarco and Jorge Lorenzo. On the other hand, the future of the current world runner-up looks complicated, with a possible retreat looming on the horizon.
Photos from as.com