Does Toto Wolff have too much power?
The Austrian considers his continuity at the helm of Mercedes. He is one of the most important figures on the political board in Formula 1.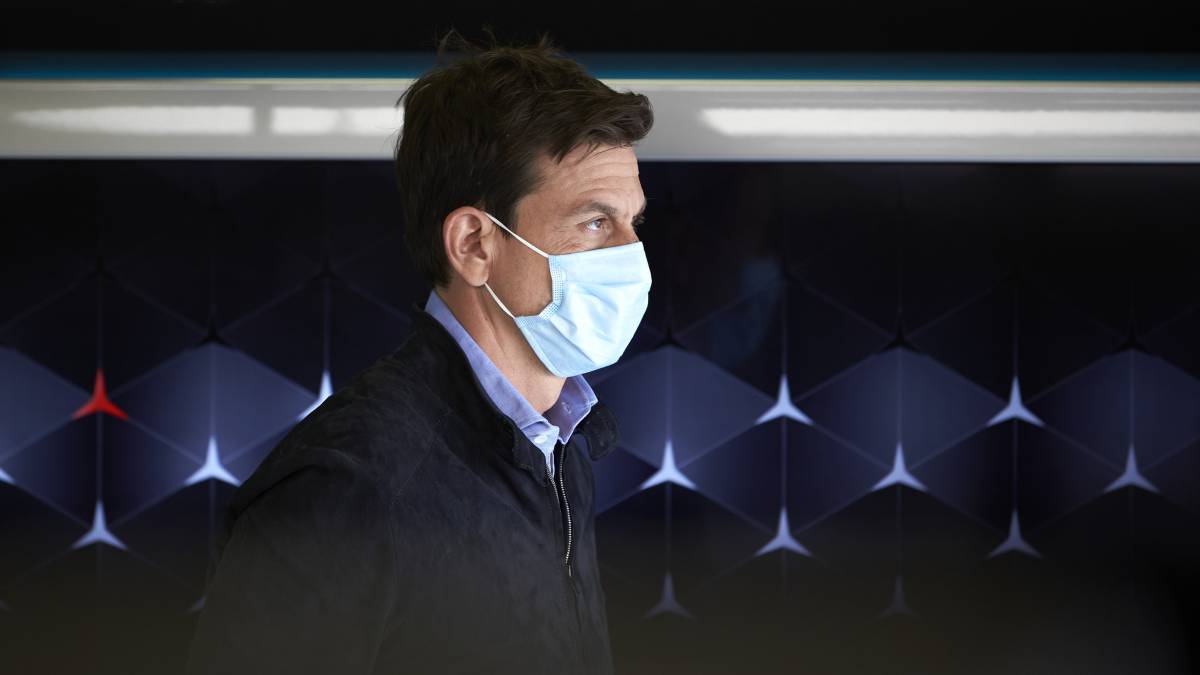 Toto Wolff, one of the most influential personalities in modern Formula 1, considers his future. The Austrian, director of Mercedes and one of the architects of the most dominant era in the history of motorsports (twelve titles adding manufacturers and drivers, on the way to fourteen), must renew his status as 'main team' in a complex negotiation with Daimler, Because in addition to being the boss, he owns an important portion of the Brackley team.
"There are no reasons not to continue, but I don't want to go from 'very good' to 'good'. I'm not sure if the concept of a crew chief still works in Formula 1. I'm responsible for 2,000 people. 1,000 at the factory of engines and 1,000 in the other factory, should one person bear all the responsibility? ", he justifies. He is discussing his role with Ola Kallenius, head of the matrix, whom he recognizes as a "friend" despite the fact that it has been rumored that they do not always agree, something that did not usually happen with Dieter Zetsche.
"I don't want it to look like I'm going to leave, I'm not. I'm just reflecting and personal reasons also interfere. Susie (his wife) is in a good place, runs a Formula E team (Venturi) and is away from home a long time. I have been to about 120 races in the last eight years and it is something that we must reconsider, "he concedes. And he adds: "I think you give everything you have, all your heart, all your energy ... I have done that for eight years. The question is if that is sustainable, does your family life suffer? Does your own health suffer? had migraines, which is a completely new thing. Your mind stops having periods of inactivity. "
At 48 years old, Lewis Hamilton's right-hand man in the office needs time. Among the possibilities, if you wanted to lower your duties, is to continue with a managerial role, but not an executive one. The rumor mill that brings him closer to other teams seems, for now, inactive. Many interests. No one is essential, not in F1 either, but Wolff is central to the chessboard, interests and politics that shape the Great Circus.
Aston Martin shareholder and driver representative
Because he is Mercedes, but he is also a shareholder of Aston Martin (future Racing Point), friend of Lawrence Stroll or Sebastian Vettel (he has participated in meetings between the two), Williams shareholder (pending to sell his stake) , supplier of mid-grid engines (McLaren is now joining) and drivers' representative, it was from Bottas and is from Ocon. "When an entrepreneur is successful, as I have been, I understand that it can be annoying (for others) that he has interests in indirect relationships. If I were on the other side, I would also highlight it," he admits.
"I sold my shares in Williams, but got them back due to a default. In Aston Martin I hardly have a small investment, I like their products and the new management is fantastic. I am not a manager, that was agreed with Daimler, nor a consultant. I have left from being drivers' managers, we simply look for talents like any F1 team, like Ferrari and Red Bull. There is no conflict of interest, but I recognize that it bothers others ", justifies Toto.
Among his next tasks, to solve soon is the renewal of Hamilton, who is willing but will have to assume a salary of economic crisis. The Briton once stressed that without Wolff his continuity would be considered. He recently corrected: "No one is essential, the team is not a person." But better to have Toto on your part.
Photos from as.com