Djokovic turns the page in Rome
The Serbian defeated Salvatore Caruso 6-3, 6-2 on his return to the courts after being disqualified at the US Open for hitting a judge with the ball.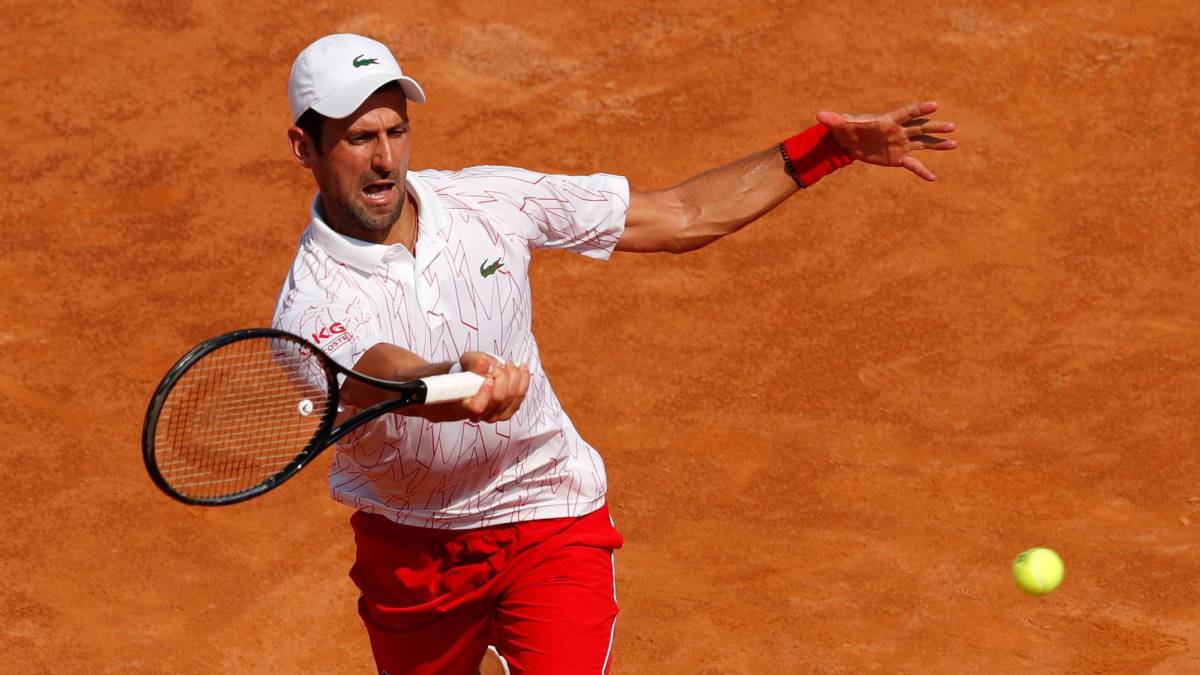 Novak Djokovic turned the page. He beat Salvatore Caruso 6-3 and 6-2 in 1h: 24 in his debut at the 1.00 Masters in Rome. He snorted after a game in which he did not leave any gesture to the gallery, he touched the ground, put his hand to his heart, drew his characteristic gesture of gratitude towards an empty stand with his arms and, this time looking at the sky, he allowed himself smile. Gone is the episode of the US Open for which he was disqualified ... The wolf shows his tusk again and will face the winner of Marco Cecchinato-Filip Krajinovic in the third round.
"Playing is the only way to leave this behind," the Serbian had warned when landing in Rome from New York, where he began his 286th week as number one, tying with Pete Sampras and having only Federer (310) ahead. There, in the second round, in a gesture of obfuscation although involuntary after suffering a break from Pablo Carreño, he threw a ball that hit a linesman in the throat. An earthquake that, regulations in hand, led to immediate expulsion, ended a streak of 26 consecutive victories this year and curtailed the possibility of winning his 18th Grand Slam to shake more the absent Rafa Nadal (19) and Roger Federer (20) .
A Salvatore Caruso, 87th in the world and 27 years old, had to be balm despite himself. But he did not turn his face to the game. He competed well, but went home with just five games, a heavy score for his performance. This is what happens when you have the number one in front of you, concentrated, without conceding a single break and ready to forget an incident that will mark your career forever.
In the first set, the Belgrade player broke for 5-3. In the second, another break was sought for 2-1 and with another one he already served to tie the 6-2. Released, he went to the camera and signed 'Forza Roma, ti amo'. Already with the smile. Already with New York behind and looking only forward, towards Rome where he has already been champion four times and last year he lost the final to Nadal. The title could give you 400 points. And make him more dangerous for Roland Garros.
Photos from as.com