Djokovic resists Ruud to play his fourth final in 2020
Djokovic was close to losing the first set to Ruud, but he held on and in the second he managed to dominate the Norwegian. He will face Schwartzman or Shapovalov this Monday (17:00).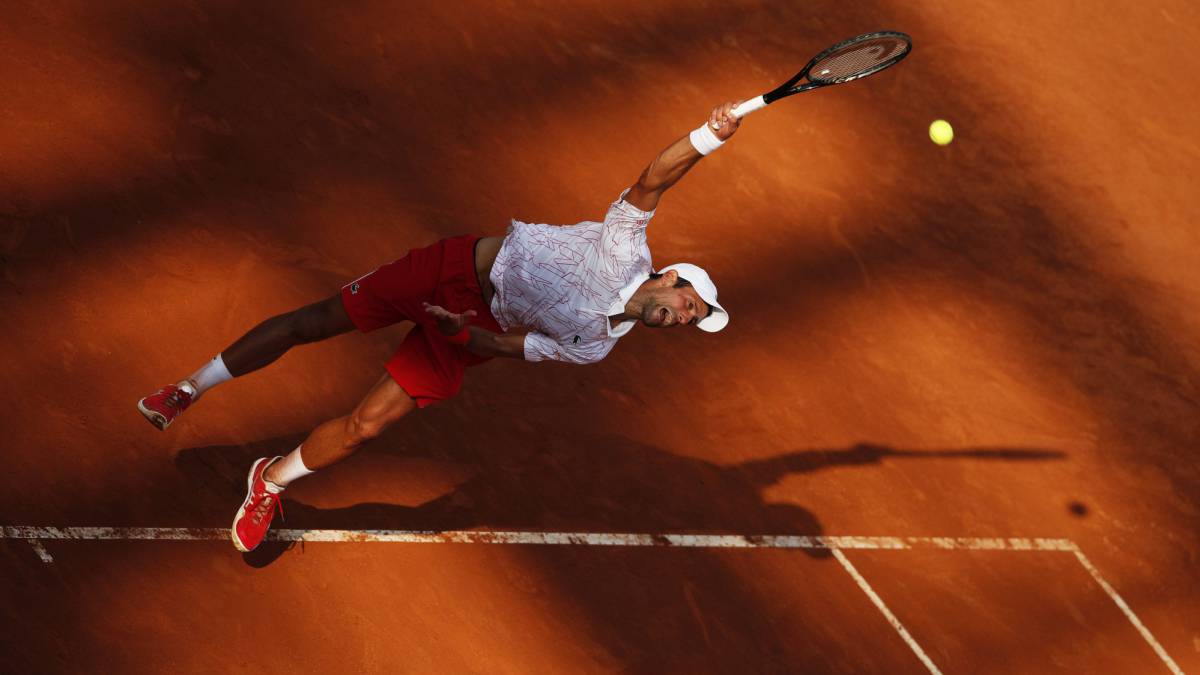 Grumpy at times and without offering the best sensations, but effective and lethal as the champion he is, Novak Djokovic will play this Monday (16:00) the final of the Masters 1,000 in Rome after winning with more difficulties than reflected by the scoreboard at Casperr Ruud (6-5 and 6-3 in 2h: 09). It will be the fourth that I dispute this year after winning those of Australia, Dubai and the Western & Southern Open with 100% success. He will do it against the Argentine Schwartzman or the Canadian Shapovalov, who play this afternoon.
Before one of the Rafa Nadal Academy's disciples, Djokovic was able to overcome a bad start, with a break behind, and carry out a complicated match, with long exchanges, several games that lasted around 10 minutes and alternatives that They put his mental toughness and fledgling nerves to the test, playing tricks on him at the US Open and causing him to break a racket on Saturday when he was outnumbered by German Koepfer. Be that as it may, Nole can undo the tie for Masters 1,000 titles that he holds with Nadal, both with 35. "I had to work hard to win every point," acknowledged the Serbian, who looked better "in the second set.
"You can tell that Casper trains at Rafa's Academy, because he follows a similar game pattern, especially on land, with a lot of spin and a really impressive drive," he said with a smile about his opponent, the world's number one, who he can add 400 points if he is champion of Italy. "I will be ready against whoever touches me and I hope to get my hands on the trophy," he wished.
Photos from as.com