Djokovic reaches the quarter-finals in his grayest version
The Serbian beat his compatriot Krajinovic in one of the strangest matches of his career. He made 27 unforced errors in the first set.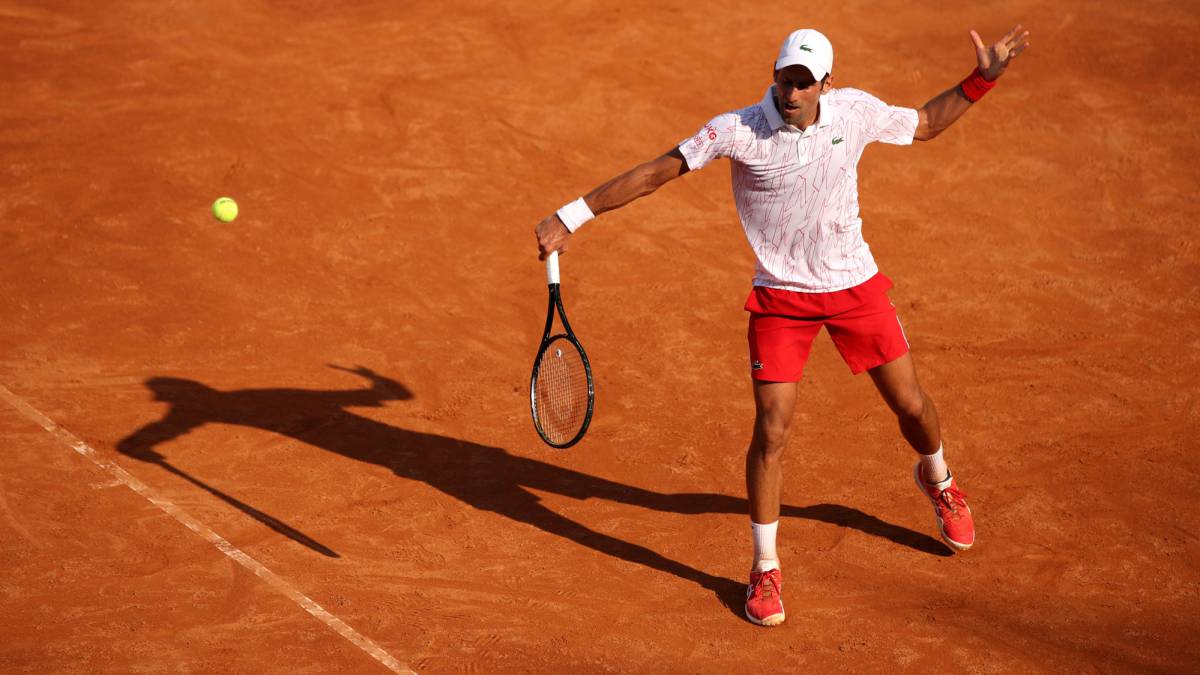 Strange, rare, atypical, unusual ... All are valid terms to define the meeting between Novak Djokovic and Filip Krajinovic on the Centrale of the Foro Italico in Rome. A duel between Serbs in which Nole did everything, more bad than good, to seal his pass to the quarterfinals of the tournament, in an atypical and, at times, tedious battle that was resolved in 2 hours and 9 minutes of play: 7-6 (7) and 6-3.
The start of the game made one thing clear: Djokovic would need his best winning shots to overcome a player who knows him perfectly, a fatigue partner in training and in the Davis Cup with Serbia. Krajinovic is a player without excessive brilliance, but with a background consistency capable of making anyone desperate.
His slogan was clear: 'balls inside and Nole wins'. And he gave a starting result, with four unforced errors of the number 1 that gave him the break. But everything started again with Novak's immediate counterbreak, a game that almost lasted until seven minutes. One of lime and another of sand.
To get rid of that backcourt discomfort, Djokovic realized that he had to change the plan. He cut points with countless drops, many unsuccessful, and a few sporadic winners. A mirage of himself, in a duel that went into a rarefied loop with points neither of them seemed to want to win. The constant ups and downs led to the tiebreaker, where Djokovic rallied from an adverse 1-4. He forgave two set balls, one on serve and one on the rest, but Krajinovic gave him a hand with an unforced error to seal the set - (9-7) .
After an 87-minute battle and 27 unforced errors on Djoker's account, the second set came. The one from Belgrade continued without giving his best version, but he raised the level just enough to make the set a formality. Krajinovic never had enough conviction to beat his teammate, and there the 'escapist' Djokovic usually enforces his law. He got the break in the third game and did not miss the ticket to the quarterfinals. There the winner of the clash between the Italian Musetti, the young sensation of the tournament at 18 years old, or Koepfer will be measured. It does not seem too big a stumbling block for the number 1, but he will have to improve a lot in the last rounds if he wants to face the 'King of the Clay' ... 444 444

Photos from as.com