Djokovic, on his pitch: "It was unfortunate, I was in shock"
The Serbian spoke to the press for the first time after his disqualification from the US Open. "It's something that will stay with me for a lifetime," Nole said.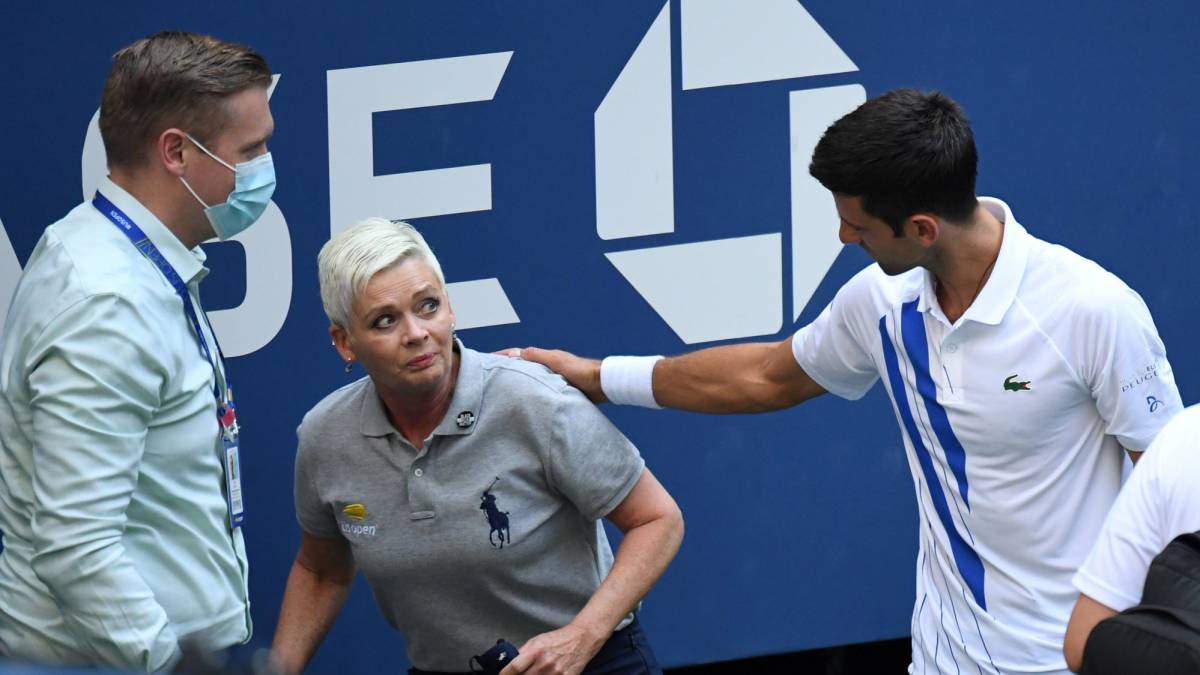 A week after Novak Djokovic's unfortunate pitch to a linesman at the US Open, the Serb spoke to the press for the first time. He did it on the 'media day' of the Masters 1000 in Rome, a tournament that he is already preparing thoroughly. And the world's number one admitted not having had a great time after his disqualification.
"Finishing the US Open like this was a shock for me. I was in shock for several days. That had never happened to me, it could have happened to anyone. I know it was unfortunate," said Djokovic, who said he had turned the page. "There was a lot of talk about whether she deserved disqualification or not, I accepted it and started to leave it behind. I spoke with her on the phone and she was fine, which was important to me because I didn't want to hurt her. I was very sorry for what I had caused because she was there because she loves this sport. Life made that happen, "continued an honest Nole.
For the Serbian, his disqualification at the US Open was "a shame" because he "felt so good." "It was something unexpected, but never intended. The rules are clear. I don't think I'll ever forget it, this will stay with me for a lifetime, but playing a week later I can put it behind me," Djokovic continued, visibly sorry. "I will try to prevent it from happening again and for it to be an apprenticeship, because I am not perfect and I have defects," continued Novak. With the top seed outside the US Open, the tournament got wide open, and Djokovic followed suit. "I watched the final until the fourth set. Zverev played very well, he almost won, and Thiem deserved the victory. They fought all the time. Surely now Thiem has been relieved, winning your first Grand Slam makes you increase your confidence in yourself. himself, take the pressure off you. Surely at Roland Garros he is a favorite with Nadal ", he analyzed, and also understood the absence of these tennis players. "I understand that for them to play in Rome is very early, it is normal for them to drop. It is to play on different continents and surfaces. Nadal trained only on clay, that gives him an advantage. I have been practicing on clay for five days and I arrive well, but everything will be seen, "declared the world's number one.
Photos from as.com