Diego Martínez: "We made our debut in Europe after 90 years"
Granada coach Diego Martínez spoke in Durrës ahead of Granada's European premiere against Teuta Albania. The coach praised Edi Martini's team and expects a difficult duel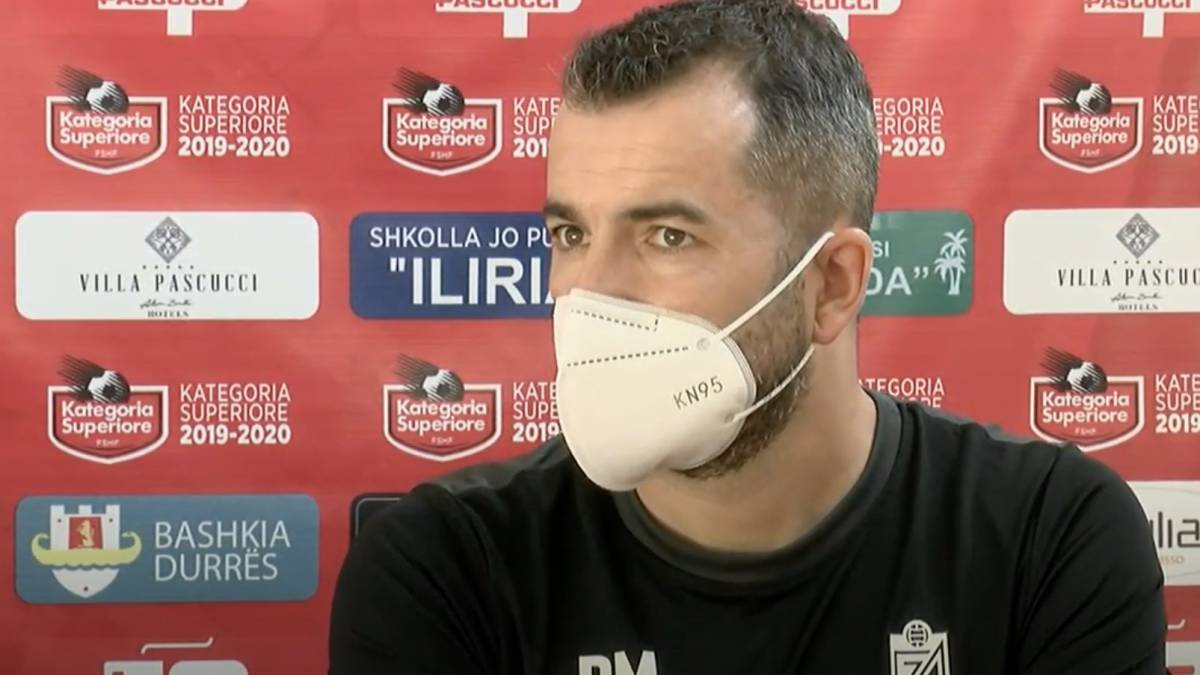 The Granada coach, Diego Martínez, spoke in the preview of the historic European debut of the Nasrid team in the Europa League. It will be the club's first continental competition match and the coach declared: "We made our debut in this category after 90 years of history, this club was in third place fifteen ago. It is a great illusion to be here." "It is a historic moment. It is a privilege for me as a coach to be able to share it with players like Víctor Díaz, who has been in the Second Division, thanks to his values and these players we can play here," continued the Galician.
The coach also spoke of the rival whom he has already studied to the millimeter: "When it was our turn in the draw, it was a stranger, but in recent days we have made a deep analysis" and revealed: "It is a team that comes from eliminating an Israeli team, to win the Super Cup and we know it will be a difficult game. We are psyched up for the type of game that awaits us. Regarding the way of playing, Martínez explained: "It is a strong defensive team that knows how to take advantage of its resources. They defend with many players and are mentally resistant. They have fast bands and take advantage of counterattacks and direct play." "Granada is a team that adapts, has different systems and ways of playing," he said.
"We have to adapt, we know that it is going to be a match against an opponent who arrives in a great state of confidence. To a match, with all the humidity and schedule circumstances, we have to adapt, it is something we have always demonstrated. The illusion of playing this tie after 90 years has to be stronger than any other circumstance, "said the Galician. On a personal level, Diego also makes his debut in Europe: "I am proud to represent this club, but above all to do it with those close to me: they are exemplary people and leaders. Thanks to all of them we can be living this dream, and that it is what makes me feel proudest ".
Víctor Díaz: "It is a historic moment"
One of the captains of Granada, Víctor Díaz, also spoke in the previous match and explained: "We face the game with great enthusiasm, we have seen the growth of the club, it is a historical moment that we are going to live with great enthusiasm, it is a reward for everything we achieved last year, now we want to compete and go through the phase to continue advancing ". "The team is governed by many values, but if there is one that can help us, it is adaptation, they are different circumstances, but we have shown that we can play in different fields and situations. The team will overcome that, we are prepared to do a good game, "he stressed.
"Playing in Europe is a dream come true, we face the game with a lot of desire to compete", he sentenced.
Photos from as.com