"You didn't deserve to be kicked out like that, but nothing surprises me anymore"
The Argentine star has fired his friend with harsh words through 'Instagram': "At this point, nothing surprises me."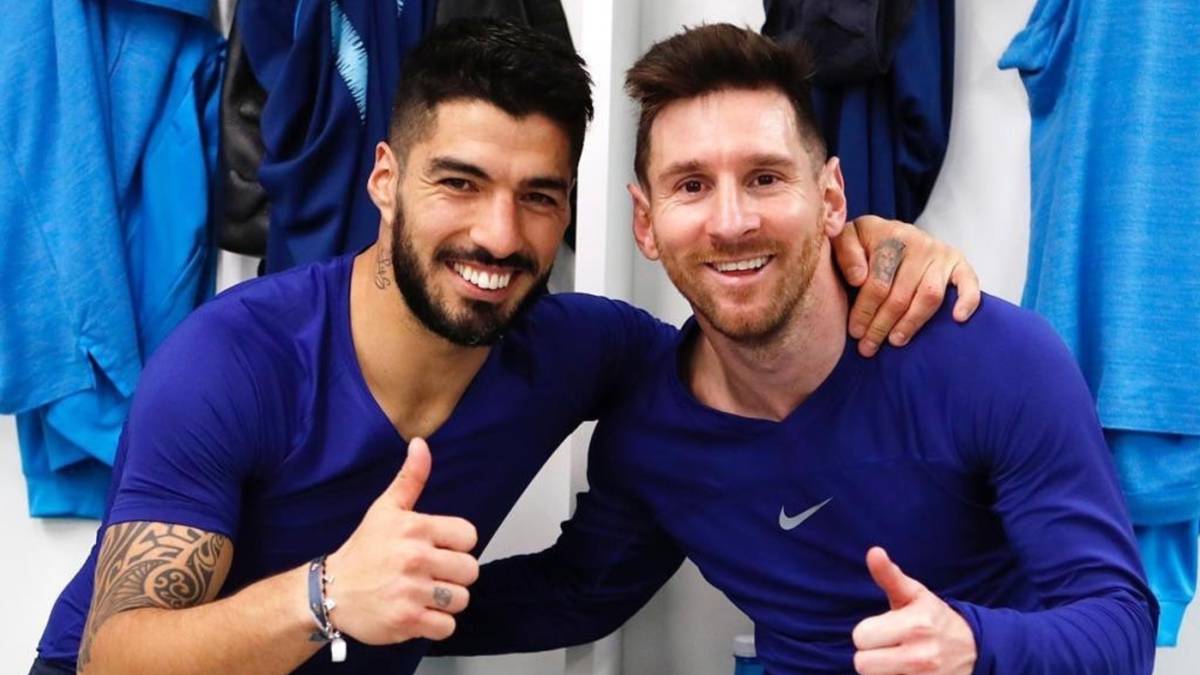 One day after the event organized by Barcelona to fire Luis Suárez, Leo Messi has manifested himself through his personal Instagram account to say goodbye in a particular way. The words of the Argentine star are full of good wishes for the future, but he highlights the bitter words dedicated to the board and the way they have had to fire their third all-time top scorer from the club after six years, with 198 goals. The Uruguayan forward himself already left a message for the noble part when he was asked if he was reproaching himself for something and he replied, looking at the place occupied by Bartomeu moments before, "to me or to ...? This current follows the farewell of a Messi who affirms that "at this point nothing surprises me anymore." This is how the farewell reads in full:
"I had already been getting the idea but today I entered the locker room and the card really fell. How difficult it is going to be not to continue sharing the day to day with you, both on the courts and outside. many years, many mates, lunches, dinners ... many things that will never be forgotten, every day together.
It will be strange to see you with another shirt and much more to face you. You deserved to be fired for what you are: one of the most important players in the club's history, achieving important things both as a group and individually. And not to get kicked out like they did. But the truth is that nothing surprises me at this point.
I wish you all the best in this new challenge. I love you very much, I love you very much. See you soon, friend ".
The partnership between Leo Messi and Luis Suárez has gone far beyond the 13 titles they have won together in the last six years, they have been friends and strong support for each other off the field. With the departure of Lucho and Arturo Vidal, to whom he also dedicated an emotional farewell, Messi is left without his two great accomplices in the Blaugrana dressing room, a blow in a summer that began with the famous burofax. Curiously, the Argentine wanted to leave and the Uruguayan to stay. Finally, the future had the opposite fate in store for each of them.
Photos from as.com