Defeat of Bilbao against Burgos in their first trial in Miribilla
A 0-11 run in the final section shattered the hopes of the Mumbrú team, which was very soft to finish and in five minutes blurred how well the rest of the friendly did.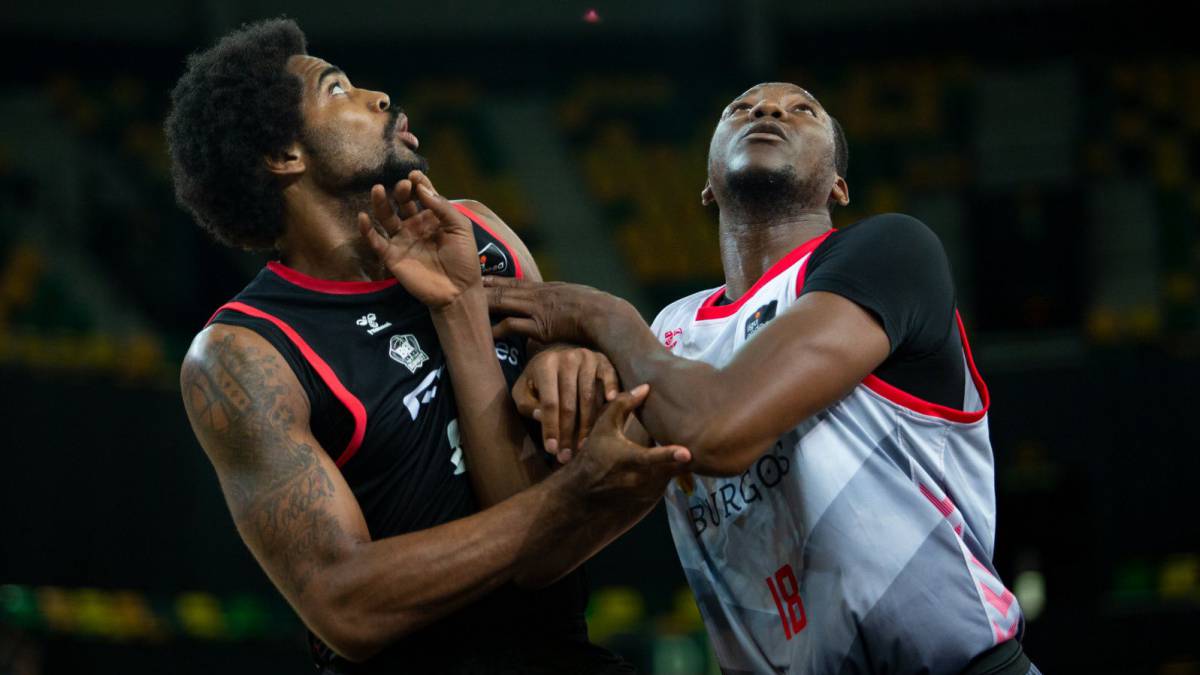 The ACB preseason continues its course in strangely empty pavilions such as Miribilla, who has attended a Bilbao Basket-Burgos with the participants, the couples of some local players, some direct players and a handful of journalists. Neither team's fans could see it, and the truth is that they missed a good show, especially in the first half, which was very offensive.
For Bilbao Basket it was the fourth commitment. He has three defeats (in the double appointment with San Pablo plus that of Euskal Kopa against Baskonia) and the only victory against Estudiantes. And San Pablo has covered the path better: they fell before Fuenla but they have prevailed over the Biscayan and Baskonia.
It was an even pulse, decided by four losses in the final section, three by Brown and another by Betolaza, all in the front line, which provided deadly counterattacks. In this decisive stretch, the Mumbrú troop was strangely soft, blotting out in five minutes all the good it did previously. Burgos has people with many hours of flight and its technician Peñarroya always has an impact on pressing like wild animals on the first enemy pass and constantly putting hands. Faced with this activity, Bilbao Basket, perhaps tired and helpless in the management due to the absence of Hakanson, found no answers. A 0-11 left him wanting to savor his first footsteps in Miribilla this year with a rival in between.
Betolaza was Mumbrú's first rotation. The boy, the son of a former historical player and now involved in physio, has taken the lead over Miguel Ruiz, one of the surprises in the La Fonteta bubble. The Castilian ability to deny passing lanes became very great. And to Brown, very anxious since he returned from injury.
Peñarroya did not move the starting quintet in seven minutes. The first 20 minutes were sparkling in attack, with Rousselle breaking easy on his peer and Zyskowski leaving a fabulous cover letter on their first meeting at their new home. Serron is also much more engaged and Rigo feels that he is facing his great year, he dares to do more things, although he ended up injured due to a sprained right ankle. After the timid first contact last season, Kulboka feels more important and shoots with elegance and determination. Among the newcomers, Moses and Jones add muscle behind, but they still have a long way to go to understand the game in attack. Either smash or die, is the summary for them.
Three points from Brown from one leg in the last second of the first half put the home lead at ten: 51-41. Then came the great Bilbao traffic jam, while Burgos, a much more constant team, continued with their routines: McFadden's one-on-one free play, Horton and Rivero's class and the appearance of Horton, who threw them all and reaches many corners with its long arms.
RETAbet came up with a 1-17 in the third quarter. Mumbrú preferred not to stop the fray with a time out. He even got the dunks out, like one by Jones, who was taken away in an absolute mistake when he was looking for the base to leave it. It lacked toughness under the rim and without Balvin, the area was a playground for Burgos. Peñarroya, always loaded with the referees, saw technique for protesting. Reyes finally found the rim from afar, on a front triple, to make it 73-70, with 3:40 left in front triple Reyes. From there, what was given was over: 0-11 and home. Bilbao entered the hole and Burgos ate the dam.
Photos from as.com