Debusschere's drama: it helped Coquard and got out of control
The Belgian of the Vital Concept managed to get his teammate to the demanding summit of Col de la Loze on time. However, he arrived right in front of the 'broom car'.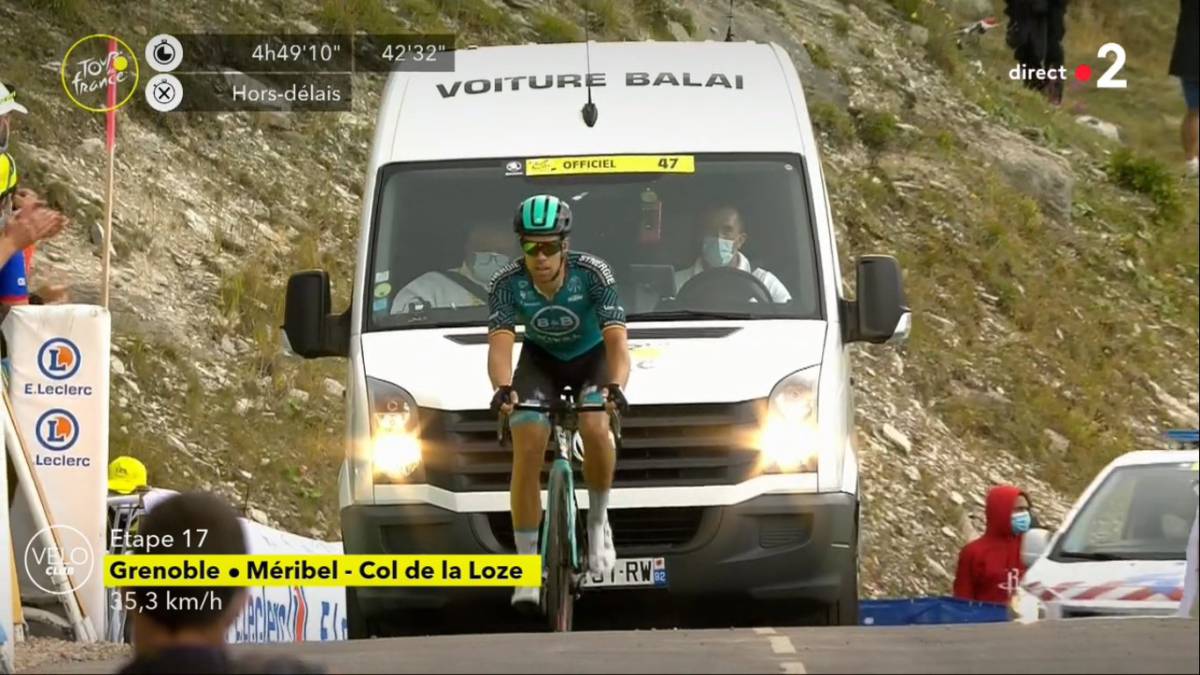 The brutal climb to Col de la Loze, in which Miguel Ángel López showed his candidacy for the podium in Paris and Primoz Roglic expanded the advantage with Tadej Pogacar in the fight for the yellow jersey also left us another beautiful battle: to overcome this alpine colossus in time to continue on the Tour.
This odyssey was suffered by the B&B Vital Concept during the day yesterday. Bryan Coquard, his sprinter, stayed on the slopes of Col de la Madeleine and Jens Debusschere stayed with him ever since to try to get Coquard to avoid the out of control, set at 37:16 after López's time.
While López celebrated his victory in the Vital Concept they suffered from Coquard, as the Frenchman started the last five kilometers of Col de la Loze, the hardest, with only 25 minutes to complete. As a result of this, the team began a narration of Coquard's adventure in order to finish the climb on time by uploading photos of each of the kilometers remaining to Coquard. Finally the Frenchman arrived at 35:45 of López's time, saving by 1:49 the out of control, so he was able to take the start today in search of another new challenge.
Jens Debusschere had worse luck. The Belgian did a fantastic job for his partner to arrive on time but he did not make it, arriving out of control more than 42 minutes from López's time and just ahead of the 'Voiture Balai', the broom car that closes the race . A great example of solidarity and sacrifice that gregarious people make for their team in the Tour de France and all cycling races.
Photos from as.com